Jimmy Carter Says He No Longer Needs Cancer Treatment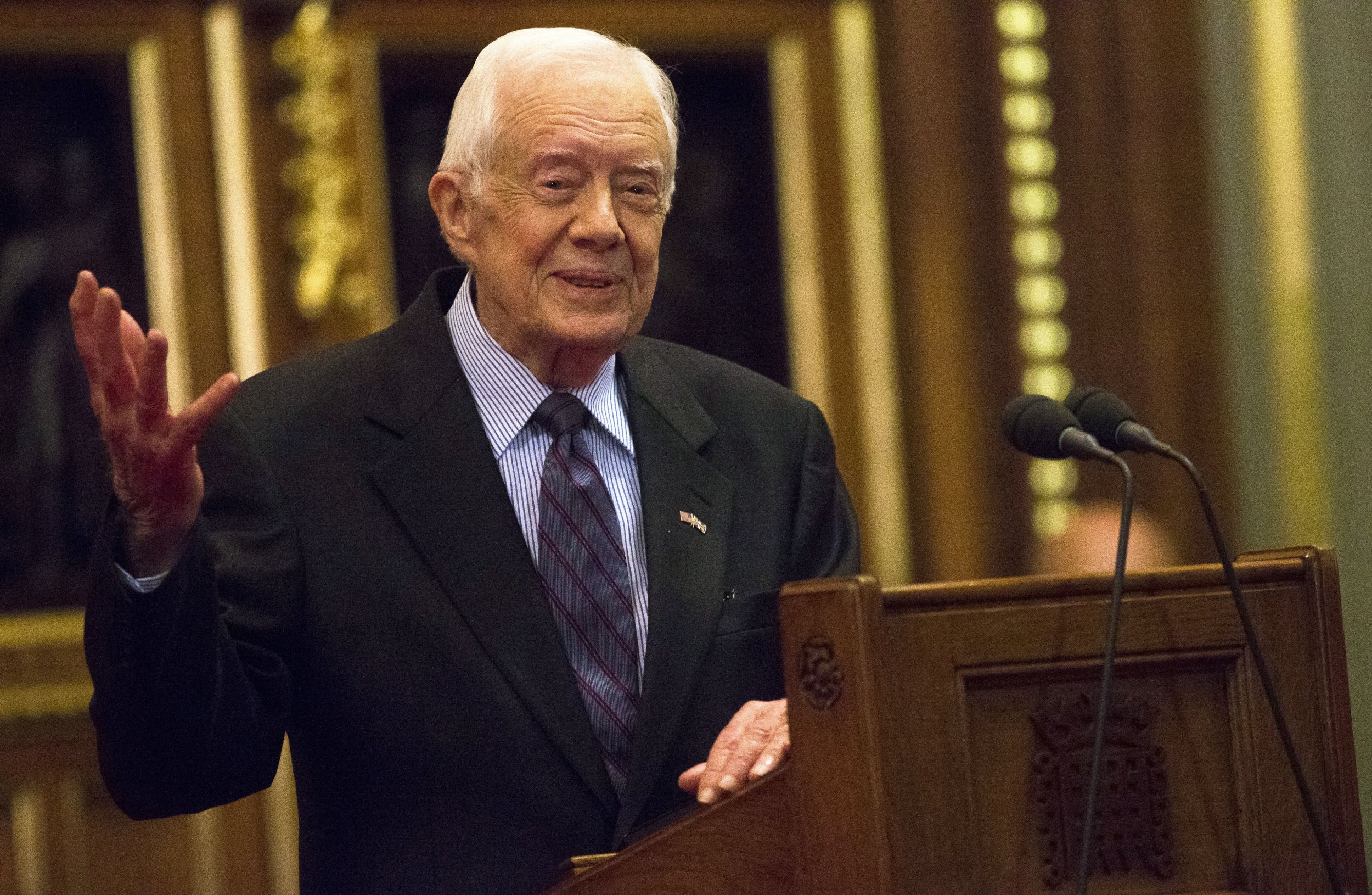 Former U.S. President James "Jimmy" Carter said he no longer needs cancer treatment, less than seven months after doctors diagnosed him with the skin cancer melanoma.
The 91-year-old made his announcement during a Sunday School class at his hometown church in Georgia, saying he will resume treatment if the cancer returns.
"I had an MRI...and then the doctors determined that I didn't need any more treatments," Carter said over the weekend. "So I'm not going to have any more treatments."
Doctors diagnosed Carter with cancer last August after they discovered melanoma in a small sample of his liver. The skin cancer had spread to his liver, as well as four spots in his brain.
He underwent radiation and regular doses of Keytruda, a new treatment that harnesses a patient's immune system to target cancer cells. His most recent news reiterated his announcement in December that there wasn't evidence of new malignancy in his body.
A Democrat, Carter served as the 39th president of the U.S. from 1977 until 1981.
Jimmy Carter Says He No Longer Needs Cancer Treatment | U.S.