Jimmy Fallon Calls Attack on Capitol 'Terrorism': 'Today Was Not Patriotism'
The U.S. is reeling from the violence that took place in the Capitol on Wednesday night, when supporters of outgoing President Donald Trump attempted to overturn the election results, while being met with minimal force from authorities.
Late-night host Jimmy Fallon delivered a sobering speech on his show in which he called the attack "terrorism" and pleaded for unity.
"This is what happens when there's no peaceful transition of power and what happens when there's bad leadership," Fallon said on Wednesday's installment of The Tonight Show. "This is not how you lose."
"Today was not patriotism," he said. "Today was terrorism."
He also said his grandfather, a veteran, would be "disgusted" if he were alive to see what has taken place in Washington, D.C.
"If my grandfather were alive today and saw the country he fought for today, he'd be disgusted," Fallon said.
Referring to President-elect Joe Biden's address to the country following the commencement of the unrest yesterday, Fallon issued a call to his audience to "step up."
"He said we have to step up," he urged. "We've seen it over and over again during this pandemic, from the frontline workers to cashiers at grocery stores...we are best when we work together when we step up."
"Today was a disgrace. Today was disappointing. But sadly, today was not a surprise," Fallon said. "But it's important to remember that this is not who we are. I assure you there are more good people than there are bad, and good will prevail."
Fallon was joined by veteran journalist Dan Rather on the show, who called the Capitol attack a "coup attempt."
"I think this could be described as a case of domestic violence...the overall scene was one of a coup attempt," Rather said. "It has failed."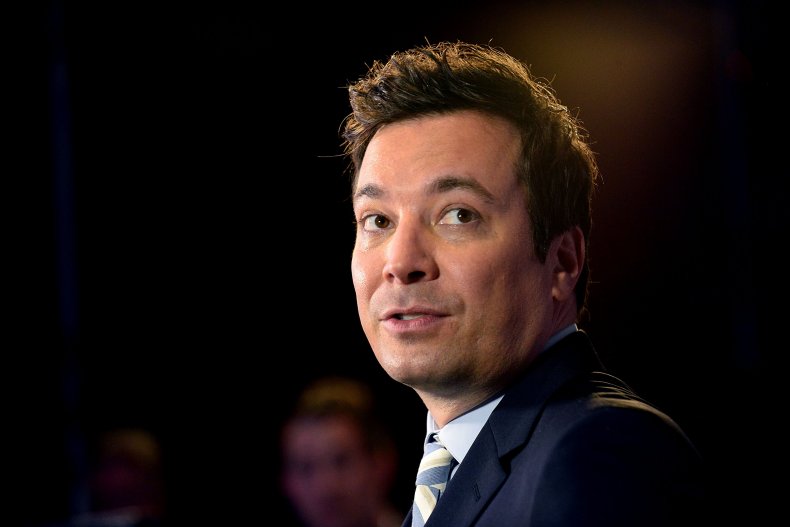 "We have never seen this in our country before, an effort to overthrow the legitimate vote of the people in a presidential election," he added. "This was in any dictionary definition a coup attempt."
D.C.'s Metropolitan Police Department said that four people have died in connection with the riots.
More than 52 arrests were made, including 47 violations of the citywide curfew enacted by Mayor Muriel Bowser on Wednesday.
The violence has seen calls for Vice President Mike Pence to invoke the 25th Amendment, which would effectively remove Trump from office.
Per the amendment, if the VP indicates to the Senate that the president is "unable to discharge the powers and duties of his office, the Vice President shall immediately assume the powers and duties of the office of the Acting President."