Jimmy Fallon Mocks Sidney Powell's Firing From Trump's Legal Team For 'Being Too Crazy'
Jimmy Fallon has taken aim at Sidney Powell after the attorney was fired from Donald Trump's legal team.
The late-night host mocked Powell for making bizarre claims regarding the 2020 election resulting in her being sidelined from the president's team.
"Yeah, she got kicked off Trump's legal team for being too crazy. That's like getting kicked off of Real Housewives for being too crazy," Fallon said in his Monday night monologue.
Fallon joked that Powell was dismissed even though Rudy Guiliani was the one whose "head started leaking," in reference to the hair dye incident during a press conference last week.
"Seriously, you know how nuts you have to be when Rudy Guiliani's head starts leaking and you're the one who gets fired," Fallon continued. "For anyone asking what's more embarrassing than being on the Trump legal team, the answer is getting fired from the Trump legal team."
On Sunday, Trump's personal lawyer Rudy Giuliani and Jenna Ellis, a senior legal adviser to the Trump campaign and attorney to the president, distanced themselves from Powell in a statement.
"Sidney Powell is practicing law on her own. She is not a member of the Trump Legal Team," they said of the attorney. "She is also not a lawyer for the president in his personal capacity."
In a statement on Parler, Powell agreed she was not part of the Trump legal team.
"I agree with the campaign's statement that I am not part of the campaign's legal team," she said. "I never signed a retainer agreement or sent the president or the campaign a bill for my expenses or fees. My intent has always been to expose all the fraud I could find and let the chips fall where they may—whether it be upon Republicans or Democrats."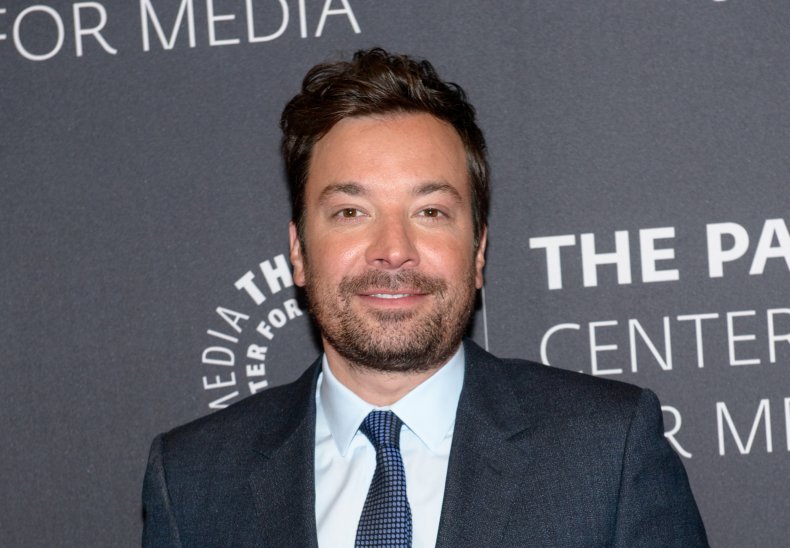 Powell had peddled theories with no evidence about an alleged conspiracy surrounding the use of Dominion Voting Systems in Georgia.
Appearing on Fox Business, Giuliani was asked why the Trump re-election team had cut ties with Powell, to which he responded: "I think it's because we're pursuing two different theories.
"Our theory of the case to get to the Supreme Court, now in four places and it's soon going to be in two others—and there will be an overall lawsuit—is basically misconduct of the election by state officials in at least five or six different states in which the misconduct of the election involved deprivation of constitutional rights for the president."