J.K. Rowling's Book Sales Are Very Different in the U.S. and U.K. After Trans Backlash
J.K. Rowling has been making headlines in recent weeks for her views on the transgender community which has seen fans and actors associated with the Harry Potter franchise distance themselves from the author.
There are conflicting reports of sales of Harry Potter titles from the U.S. and U.K. markets as figures are analyzed in light of the recent controversies.
So have Rowling's book sales been affected by her sharing her problematic views? Yes and no—depending on who you ask.
Figures from NPD BookScan per Variety show that sales in print books in fiction overall rose 31.4 percent in the U.S. from May but Rowling's book sales in the U.S. rose just 10.9 percent in June. The findings show that Harry Potter titles rose even less, just 7.7 percent for the month.
These figures are interesting because, at this time last year, her print book sales rose at a similar pace to the rest of the industry at 35.2 percent.
NPD Group analyst Kristen McLean told Variety: "Looking at [Rowling's] performance against the rest of the market, especially as benchmarked against her performance in 2019—which was very consistent with the rest of the market—I think she's down. She's certainly underperforming the rest of the market, comparatively, by two thirds."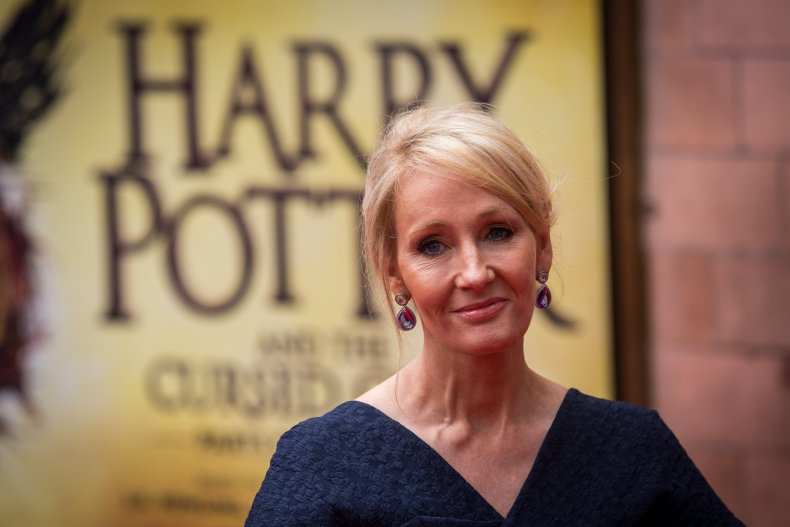 However, in a report published by The Guardian today, the author's publisher Bloomsbury is stating that the Harry Potter books have proved ever-popular during lockdown in the U.K.
Bloomsbury chief executive Nigel Newton told the publication: "Harry Potter has been very popular with families at home reading to each other and has been marvelous throughout this period."
In fact, the company said Rowling has maintained her "bestseller" status since she tweeted her views on the transgender community.
In June, the author, who also writes under the pen name Robert Galbraith, received backlash for tweeting an article about "people who menstruate" in which she criticized the phrase, implying that she feels it "erases" women.
"I know and love trans people, but erasing the concept of sex removes the ability of many to meaningfully discuss their lives. It isn't hate to speak the truth," she wrote.
"The idea that women like me, who've been empathetic to trans people for decades, feeling kinship because they're vulnerable in the same way as women—ie, to male violence—'hate' trans people because they think sex is real and has lived consequences—is a nonsense."
Since then, a number of stars involved with the movie franchise have spoken out in support of the trans community.
Rowling even deleted a tweet in which she praised fellow author Stephen King after he tweeted his support of the trans community, writing: "Trans women are women."