Jo Cox Murder: Conservatives Will Not Contest Labour Seat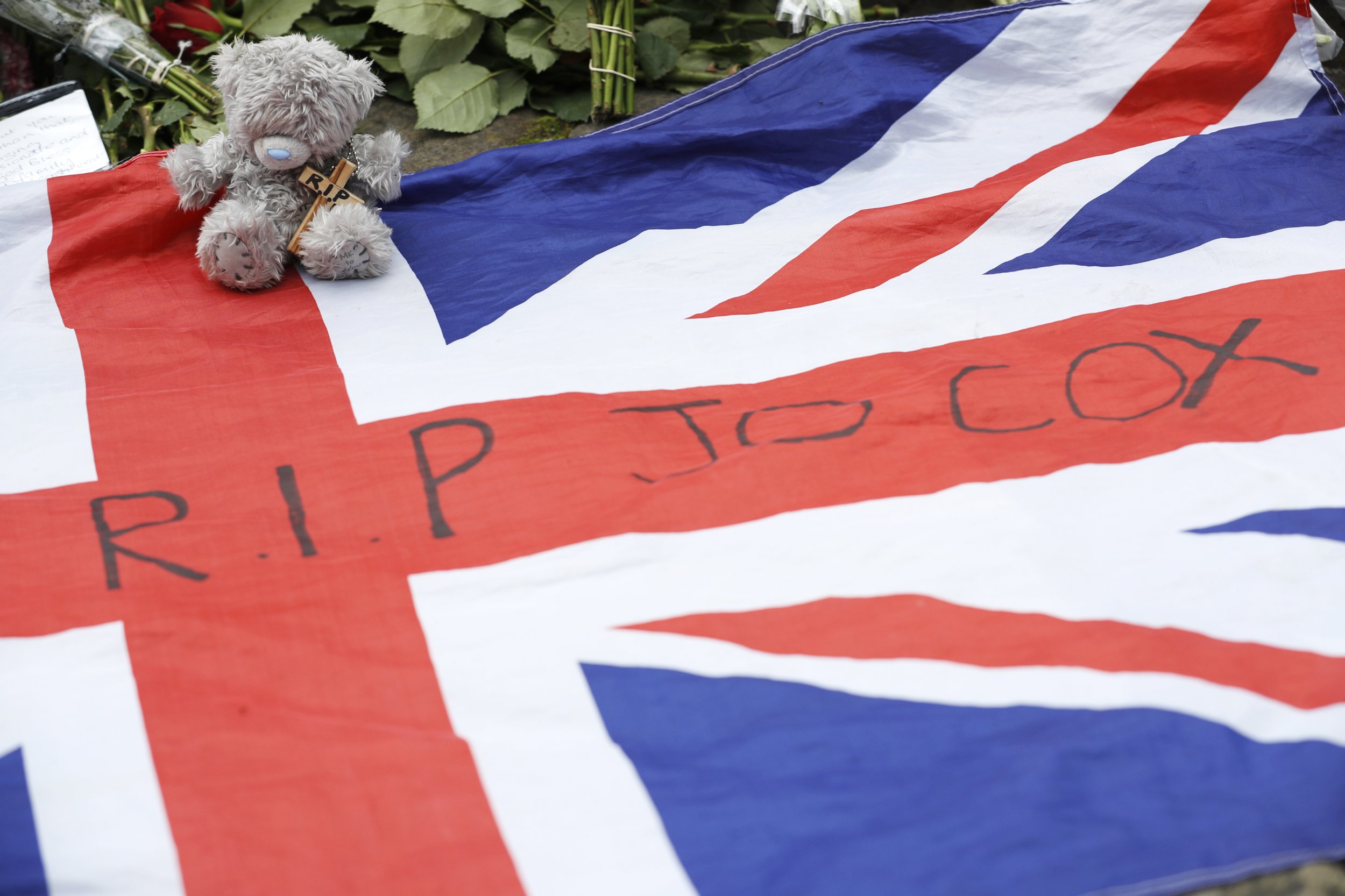 Britain's Conservative party will not put forward a candidate in the by-election resulting from the murder of Labour MP Jo Cox.
Cox, who was shot and stabbed Thursday and later died of her injuries, occupied the Batley and Spen seat in the U.K. parliament, and an election will be required to find her successor. But Prime Minister David Cameron's office confirmed to broadcasters Thursday afternoon that his party would not seek to take the seat from Labour.
Cameron and Labour leader Jeremy Corbyn traveled to Birstall, West Yorkshire, on Friday afternoon to pay tribute to Cox.
A joint appearance from the two men, who are not sharing campaigning platforms during the EU referendum, will be highly unusual and will mark the gravity of the murder, which has left MPs across the spectrum shocked and prompted tributes from representatives of all major parties.
Corbyn said in an emotional tribute Thursday: "The whole of the Labour family are devastated and all our thoughts are with Jo Cox's family and friends."
With Labour running unopposed by the Conservatives, who came second at the election, and the seat traditionally a safe constituency for the party, it is unlikely to change hands in the by-election. Cox increased Labour's vote share by 1 percent when she fought the seat in 2015.
A spokesperson for the U.K. Independence Party (UKIP), which came third in the constituency in 2015, was not able to confirm whether the party would be contesting the election or not at the time of publication.