Jobs Report Is a Warning About Housing Rental Market in U.S.: Expert
The June jobs report shows a net increase in jobs, but the National Association of Realtors' chief economist is concerned about the impact that a slowing increase in construction jobs will have on housing affordability.
The Bureau of Labor Statistics (BLS) report showed an increase of 13,000 construction jobs related to the building of homes and apartments in June—or less than half compared to the previous month. This could mean an extended housing shortage, which Lawrence Yun, chief economist at the National Association of Realtors, said will cause apartment rents to increase and potentially raise the cost of buying a home.
"Housing costs have been soaring, both to buy and to rent," Yun told Newsweek. "This is a consequence of multiple years of underproduction of new housing units. To relieve shortages, we need more construction of homes. The fact that there appears to be some job cuts in residential construction and contracting jobs (in today's job data) is not the trend we want to observe. We need to build more by hiring more."
Yun acknowledged that the creation of 372,000 jobs was "of course, good" but heeded caution about mortgage rates increasing as early as next week due to the continued expansion of employment.
"It...means the direction of interest rates will be higher," Yun posted on Twitter. "Home sales have been coming down this year, back to pre-pandemic levels after the gangbuster performance of the past two years, due to a steep fall in housing affordability. Alleviating the housing shortage therefore will help with affordability."
The national unemployment rate remained at 3.6 percent and most job increases occurred in the sectors of professional and business services, leisure and hospitality, and health care. The report also showed stagnation in major industries including retail trade, financial activities and government.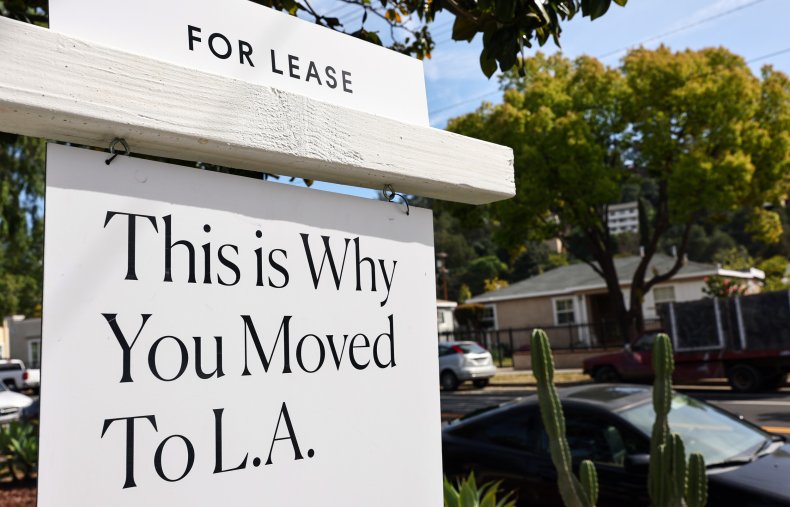 Jessica Lautz of the National Association of Realtors told NPR in June that the U.S. "has been underproducing both rental units and homes for purchase for more than a decade now" since the housing crash in 2008, creating a shortage in the millions. Some expect affordability problems to continue as long as shortages exist, a problem that's only compounded by high levels of inflation.
"It's a pretty tough time to be a first-time homebuyer now," Moody's Analytics Chief Economist Mark Zandi recently told Newsweek. "High mortgage rates are combining with high house prices, and affordability is being crushed. So, first-time homebuyers are getting locked out of the market."
Bill Adams, chief economist for Comerica Bank, predicted in May that the housing market would get a bit of breathing room as interest rates rose. With higher interest rates, he said demand could be constrained as supply rises, but he noted that it might not make home ownership any more attainable for some Americans.
"This will help home sales to stabilize. But with house prices and interest rates much higher than pre-pandemic, there are simply fewer Americans who can afford homeownership," he said.