Owning a Home Is More Expensive Than Renting for First Time in 15 Years
Data released on Tuesday showed housing affordability has hit a 15-year low with mortgage payments now higher than rent in 45 of the 50 largest metropolitan regions of the United States.
The report from Zillow, a leading online real estate company, showed increased house prices and raising interest rates have resulted in higher mortgage costs. The company said that while rents have also gone up in many places, mortgages are jumping at a steeper rate and are currently less affordable than at any time since 2007.
Last week, the Federal Reserve increased interest rates by three-quarters of a percentage point in an effort to slow the nation's ballooning inflation. The government's hope is that the increased rates would help bring more balance to supply and demand in the country. Experts have said that positive growth in the economy has caused more people to have more money, but the supply of goods has not met an increased desire to spend.
The Federal Reserve's move on interest rates doesn't directly change mortgages rates, but mortgage lenders often base their rates on such government actions. Plus, mortgage rates had already been rising in recent months due to inflation, according to NPR.
Zillow reported that its research found that mortgage rates reached 5.78 percent as of Thursday. It said, "The purchase of a typical U.S. home at that rate would mean monthly mortgage payments of $2,127—that's 51 percent higher than a year ago and up 36 percent year to date."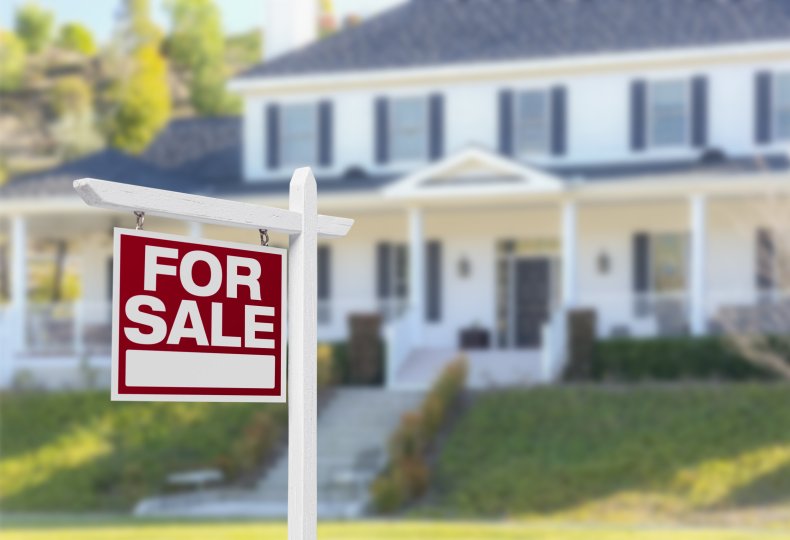 In September 2021, the White House blog wrote that the coronavirus pandemic had caused a shift to many more people looking to buy homes. This resulted in an imbalance in the supply chain of housing, which in turn made prices soar while markets were hit with decreased housing availability.
Zillow's research noted that higher mortgage rates have caused the demand for houses to decline, thus alleviating price growth while "slowing sales and boosting inventory." According to Zillow's data, the typical U.S. home is now worth $349,816, which is almost $60,000 more than 2021 and about $95,000 more than in May 2020.
Zillow wrote, "Price appreciation is finally starting to slow, easing slightly from 20.9 percent annual growth in April to 20.7 percent in May."
The company said that even though inventory has been recovering, it is still 50 percent below the pre-pandemic levels of 2019. Meanwhile, incomes are not keeping pace with increased mortgage rates, which Zillow said is a major issue for many people in the U.S.
"The latest affordability data available from April shows monthly payments taking about 28 percent of homeowners' monthly income—dangerously close to the 30 percent threshold, beyond which is considered a cost burden," Zillow said.
Meanwhile, rents are also on the rise. The real-estate brokerage company Redfin reported in early June that it found the median monthly rent surpassed $2,000 in May and rose 15.2 percent over the last year. Even still, Redfin deputy chief economist Taylor Marr said in a statement that renting was currently still a more affordable option over taking on a mortgage.
"While renting has become more expensive, it is now more attractive than buying for many Americans this year as mortgage payments have surpassed rents on many homes," Marr said. "Although we expect rent-price growth to continue to slow in the coming months, it will likely remain high, causing ongoing affordability issues for renters."