Biden 'Falls Short' of Two Qualities Democrats Want for 2024: Poll
Democrats want a 2024 presidential candidate who is a "fighter" and a "unifier," but President Joe Biden currently "falls short" on meeting these expectations, according to a USA Today/Ipsos poll released this week.
When survey respondents were asked to rank nine traits in terms of importance for their next presidential candidate, Democrats ranked "bringing the country together" as the most important and "fights for the people they represent" as the second most important. Republicans also ranked "fights for the people they represent" as the second most important quality, but put "bringing the country together" at fourth place. They ranked standing up for "the freedom and dignity of all Americans" as the most important trait.
"Republican voters in this poll tell us they clearly want a fighter in 2024, and they see Trump as their champion," Ipsos U.S. Public Affairs President Cliff Young was quoted in the USA Today article. "On the other hand, Democrats want someone who is both a fighter and a unifier. Right now, Biden falls short on meeting these two dueling ideals."
After facing declining approval ratings in recent months as the U.S. contended with issues like inflation and baby formula shortages, positive public opinion of the president has been on the rise as he recorded several recent legislative and other victories. Last week, FiveThirtyEight's tracker found that Biden's average approval rating reached its highest level in three months, 41 percent compared to his lowest score while in office of 37.5 percent recorded on July 20.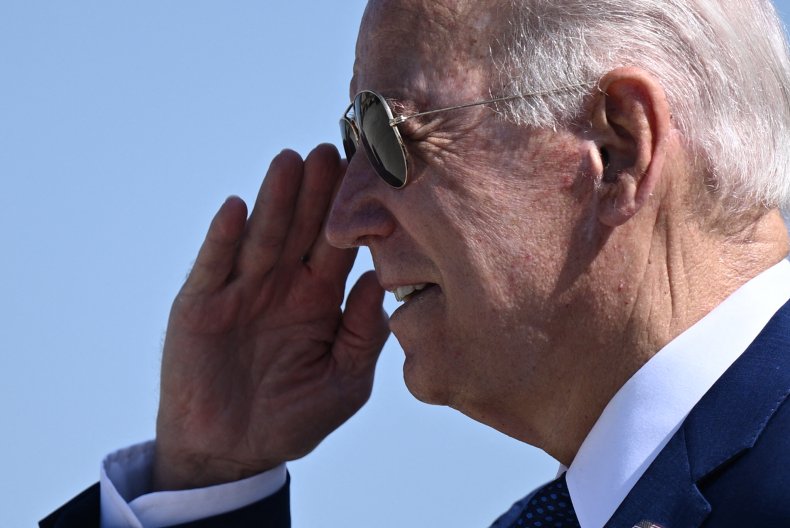 Still, the USA Today/Ipsos poll results and Young's assessment indicate that Biden, 79, still may face some barriers in garnering enough support in his party if he officially launches a reelection bid.
While 59 percent of Republican respondents believe that former President Donald Trump should be the GOP nominee in 2024, a smaller percentage of Democrats have the same confidence in Biden. Forty-four percent of respondents said that Biden "deserves reelection," while 56 percent said that the president should not seek another term.
While a majority of Democratic voters, 60 percent, said that Biden could win reelection, a wider GOP majority of 82 percent said the same of Trump.
Trump has not officially announced whether he plans to run in 2024 after his loss in the 2020 election, which he continues to assert was stolen even though the results have been upheld. Still, the former president has strongly hinted at a potential run.
He said on an episode of The Clay Travis & Buck Sexton Show late last month that it would be "very hard" for him not to run.
Newsweek reached out to the Democratic National Committee via its website for comment.