Joe Biden 'Absolutely Signed Off' FBI Raid, Eric Trump Says
The FBI raid on Mar-a-Lago on Monday wouldn't have happened without "Joe Biden's explicit approval," Eric Trump said.
White House press spokesperson Karine Jean-Pierre has denied the president had any advanced notice of the operation, but that claim was dismissed by the ex-president's son. The FBI's "unannounced" raid is believed to have been part on an ongoing investigation into Trump's handling of official papers.
Speaking on Fox News, without providing any evidence, Eric Trump said: "I know the White House as well as anyone, I spent a lot of time there, I know the system, this did not happen without Joe Biden's explicit approval. The White House approved of this. Mark my words it will come out. Did you see the press secretary out there today? We had no knowledge of this at all. Give me a break!
"A field office wouldn't even think about doing this without the sign off of the president of the United States, this is raiding one of the most famous houses on planet Earth, probably the most famous person on planet Earth, give me a break. Joe Biden absolutely signed off on this."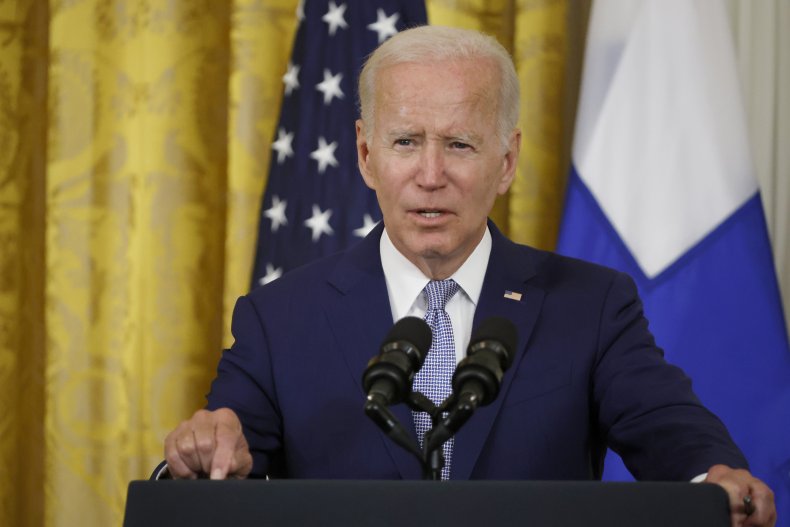 The Department of Justice took action against the former president following claims he left the White House with 15 boxes of documents, some of which were marked classified by the National Archives and Records Administration.
Speaking at a press briefing on Tuesday, Jean-Pierre denied the White House knew about the raid before it took place.
She commented: "The president and the White House learned about this FBI search from public reports. We learned just like the American public did yesterday. We did not have advance notice of this activity."
The raid sparked a furious response from Trump supporters, with dozens gathering outside Mar-a-Lago to protest, whilst prominent Trump allies suggested the FBI should be broken up.
Judge Bruce Reinhart, a federal magistrate, signed off on the raid and was present on the ground when it took place, according to Politico.
The necessary search warrant for the raid could only have been obtained from a judge, who must have believed there was a probable cause that evidence would be uncovered.
Theoretically this would be enough to allow the operation to go ahead, as Trump has the same legal protections as any other citizen.
However, speaking to NPR, legal experts said the operation is unlikely to have been given the green light without approval from FBI Director Christopher Wray, with Attorney General Merrick Garland also possibly involved.
Speaking to the publication, Stephen Gillers, a professor of law at New York University, said: "Garland is a very cautious man. And we can be sure that he wanted to be sure that everything was done beyond criticism.
Explaining why he thinks the raid was launched, Gillers added: "The Justice Department is saying, as I read this, 'We're fed up. We don't trust you to be responsive. You're playing games with us, and we're going in and we're taking what you haven't returned, that you promised to return'."
In a statement Donald Trump insisted he had been "cooperating with the relevant Government agencies" regarding their investigation, and blamed the raid on "radical left Democrats" who don't want him to run again in 2024.
The White House and Justice Department have been contacted for comment.