Lara Trump Says Mar-a-Lago Raid Driven by Fear of Donald's 2024 Bid
Monday's FBI raid on Mar-a-Lago, Donald Trump's Florida residence, was motivated by the "establishment" being "terrified" he plans to run again in 2024, according to the former president's daughter-in-law.
Lara Trump made the comments during an appearance on Fox News after FBI agents raided the luxury resort and, according to the Trump family, broke into a safe. The move sparked outrage among prominent Trump allies, with some calling for the FBI to be broken up.
Appearing on Fox's Tucker Carlson Tonight, Lara Trump said the raid is part of an effort by "the general establishment" to stop her father-in-law from running for the presidency for a third time.
"They detest Donald Trump, not just on the Democrat side but the general establishment, because he's not one of them because he doesn't play their game," she said.
She went on, "They are terrified he's going to announce any day that he's running for president in 2024, and this is a very convenient way to just throw a little more mud on Donald Trump, as though they haven't already done enough."
Earlier in the show, Lara, who is married to Trump's second son, Eric, said the raid was a "very clear demarcation in the history of America."
She said: "I have spoken to my father-in-law, and I got to tell you, you know, he's as shocked as anybody, I think. For someone and anyone, quite frankly, who loves this country and believes in America, this should shake you to your core, what has happened today.
She continued, "Never before, as many of your guests have already talked about, have we seen something like this happen where an unannounced raid by the FBI is conducted on a former president of the United States."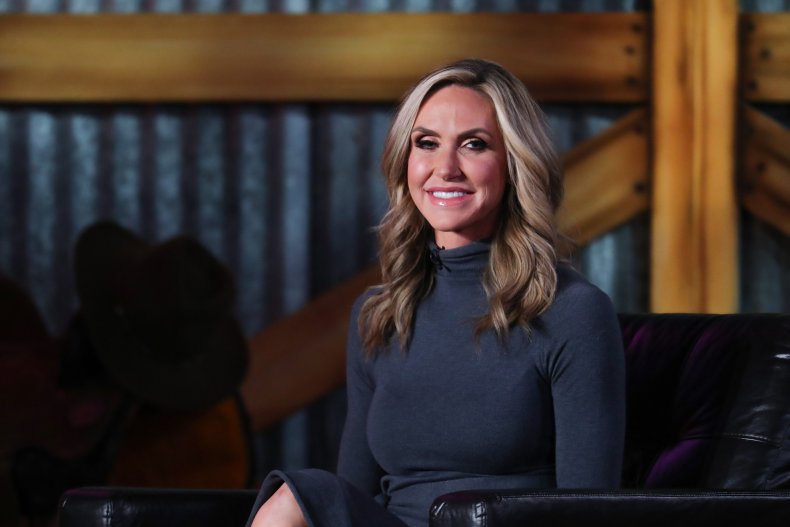 Monday's raid is believed to be linked to an ongoing federal investigation into Trump's handling of official papers.
The Department of Justice announced that action after the former president left the White House with 15 boxes of documents, some of which the National Archives and Records Administration said were marked classified.
Stephanie Grisham, a former Trump press secretary, told CNN her ex-boss had not "handled classified documents properly."
"I watched him do it.... I watched him go through documents, throw some away, rip some up and put some in his pocket," she said.
However, during her Carlson show appearance, Lara Trump insisted the Trump family had been cooperating with inquiries and suggested the raid was politically motivated.
She told guest host Will Cain, "Everybody from my father-in-law's team has been cooperating with the FBI, with any authority that asks for anything up until now, and there was no need to make such a big scene, to do something this insane, quite frankly, to a former president.
"But I think everybody clearly knows, Will, what is going on here. This is about weaponizing the justice system, as it has been so many times in the past against somebody who you politically do not like," she said.
After news of the raid broke, dozens of Trump supporters gathered outside Mar-a-Lago to protest.
In a statement, the former president said: "These are dark times for our Nation, as my beautiful home, Mar-A-Lago in Palm Beach, Florida, is currently under siege, raided, and occupied by FBI agents.
"After working and cooperating with the relevant Government agencies, this unannounced raid on my home was not necessary or appropriate. Such an assault could only take place in broke, Third-World Countries. Sadly, America has now become one of those Countries, corrupt at a level not before seen," he said.
Newsweek reached out to Donald Trump for comment.