Joe Biden's Slip Saying 'AFT' Rather Than 'ATF' Goes Viral
President Joe Biden's verbal stumble over the abbreviation for the Bureau of Alcohol, Tobacco, Firearms and Explosives was seized on by his right-wing opponents and shared widely on Thursday as he moved to install a gun control advocate as head of the agency.
Biden referred to the bureau as the "AFT" rather than the "ATF" twice in quick succession during a speech in the White House Rose Garden announcing David Chipman as his nominee for director.
"Today, I'm proud to nominate David Chipman to serve as the director of the AFT," Biden said, according to the official White House transcript, which included the error. "David knows the AFT well. He served there for 25 years. And Vice President Harris and I believe he's the right person, at this moment, for this important agency."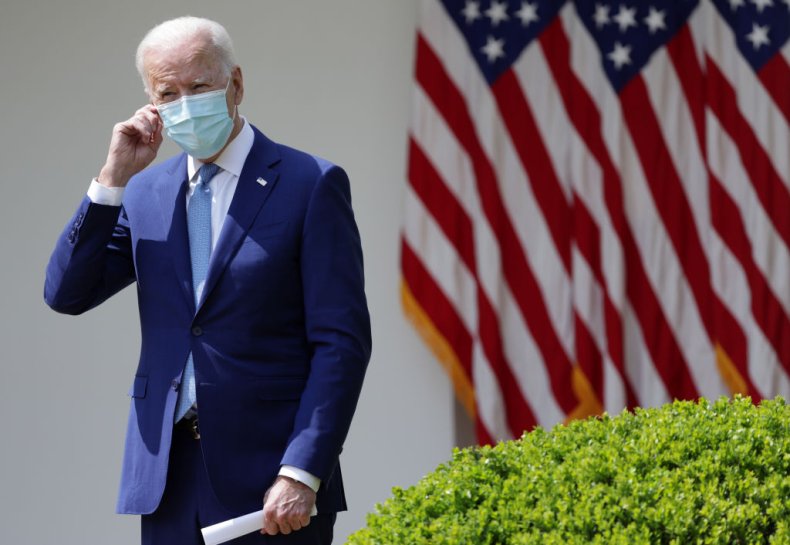 The nomination angered Republicans and gun-rights activists because Chipman has advocated for stricter firearms laws and recently wrote that the Constitution's Second Amendment envisions firearms being "well regulated."
After a string of mass shootings in 2019, Chipman told a House judiciary committee hearing: "Our nation's current gun violence crisis has made two things very clear: one, it is far too easy for violent people to get their hands on violent weapons. Two, the American people overwhelmingly want Congress to act now to make their communities safer."
Chipman worked at the ATF for 22 years, including a stint as a special agent in charge of the bureau's firearms programs.
After leaving the agency, he served as a senior adviser for the advocacy group Everytown for Gun Safety and as senior vice president of public safety solutions for ShotSpotter, a company that makes a gunshot detection system.
For the past five years, Chipman has worked as a senior policy adviser at Giffords, a gun violence prevention group led by former Rep. Gabrielle Giffords, who was gravely injured in a 2011 shooting.
Biden has unveiled three executive orders to try to address gun violence, following a wave of deadly shootings across the country.
Videos of his verbal slip have been shared widely, with one clip on Twitter watched more than 150,000 times. Some social media users also pointed out that the AFT is the American Federation of Teachers.
A tweet posted by the National Rifle Association has been liked more than 12,000 times.
Former President Donald Trump was often ridiculed for mangling words and phrases—and making up new ones.
He has previously referred to a division of the US military as "infantroopen," called Ulysses S Grant "Ulucious" and described the renovation of his Mexico border wall as a "renoversion."