Joe Biden Leads 2020 Democratic Fundraising With $6.3 Million in First 24 Hours, but Bernie Sanders Had More Donors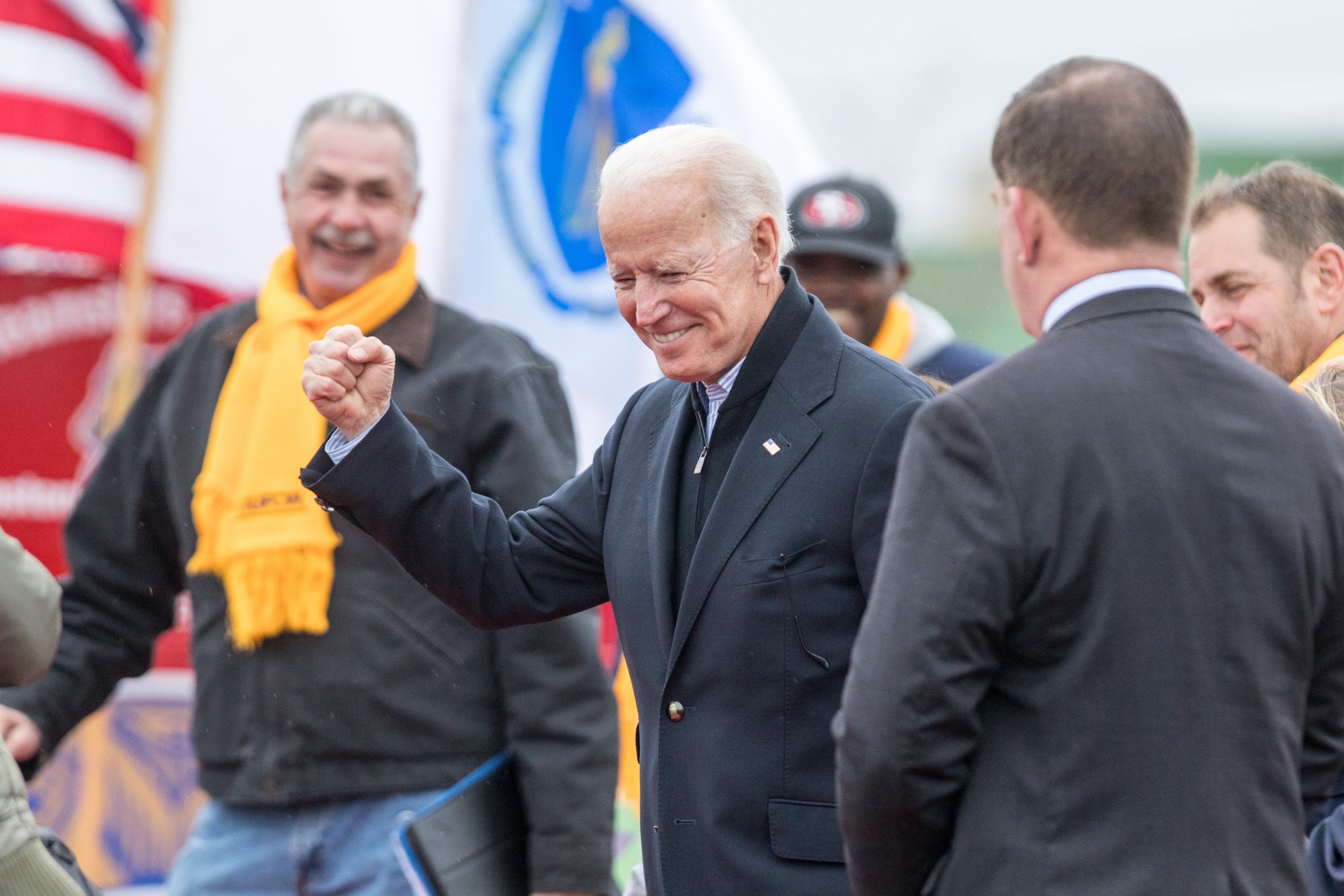 Former Vice President Joe Biden, now one of 20 Democratic candidates running for president, raised $6.3 million in the first 24 hours of his campaign, eclipsing the amounts raised by his fellow candidates in their first day. However, Senator Bernie Sanders had more than double the number of individual donors.
Biden's campaign announced Friday that 97 percent of online donations were less than $200, with an average of $41. All up, Biden received funds from 96,962 donors, but the campaign did not specify how many gave small donations.
Although slightly outpaced by Biden, Sanders did have more donors, totaling 223,047 in the first 24 hours of his campaign, with an average donation of $27.
The $6.3 million figure means that Biden, believed to be the last major candidate to jump into the crowded 2020 field, outraised all fellow candidates. Beto O'Rourke, a former congressman from Texas, raised $6.1 million in his first 24 hours, while Sanders raised $5.9 million.
Here's where the top candidates who released data stood after their first day:
Joe Biden: $6.3 million
Beto O'Rourke: $6.1 million
Bernie Sanders: $5.9 million
Kamala Harris: $1.5 million
Pete Buttigieg: $1 million, within hours
Amy Klobuchar: $1 million, in 48 hours
Elizabeth Warren: more than $300,000
The former vice president's ability to launch his candidacy with such a large fundraising effort will serve as a big advantage as he aims to maintain the polling lead he currently holds over his 19 opponents.
The averages of the last four major polls this month have Biden leading the pack at roughly 29 percent, with Sanders in second, at 23 percent, followed by Senator Kamala Harris, Mayor Pete Buttigieg, Senator Elizabeth Warren and O'Rourke, who are all in the single digits, according to RealClear Politics.
O'Rourke did not say how many donations he received during his first 24 hours, but he later told reporters he received "more than 128,000 unique contributions" with an average donation amount of $47, leaving the former Texas lawmaker with the highest average donation.
Biden made his campaign announcement Thursday morning in an online video, taking aim at President Donald Trump's comments on the deadly 2017 rally in Charlottesville, Virginia.
"'Very fine people on both sides'? With those words, the president of the United States assigned a moral equivalence between those spreading hate and those with the courage to stand against it," Biden said. "And in that moment, I knew the threat to this nation was unlike any I had ever seen in my lifetime. I wrote at the time they were in the battle for the soul of this nation. Well, that's even more true today."
Trump has since reignited his "Sleepy Joe" nickname for the 76-year-old former vice president, who was quick to receive numerous congressional endorsements while taking flack from the liberal wing of the party for being a "so-called centrist" who may not be able to unseat the president.