Joe Biden Could Be About To Break Key Election Promise
President Joe Biden campaigned on a pledge to work toward abolishing the death penalty, but advocates say he is far from making good on that promise.
While running for president, Biden's campaign website said he would "work to pass legislation to eliminate the death penalty at the federal level, and incentivize states to follow the federal government's example."
Those convicted of the most egregious crimes "should instead serve life sentences without probation or parole," it added.
His Justice Department, under Attorney General Merrick Garland, has not sought the death penalty in any new cases and has withdrawn several requests for capital punishment sought by prior administrations.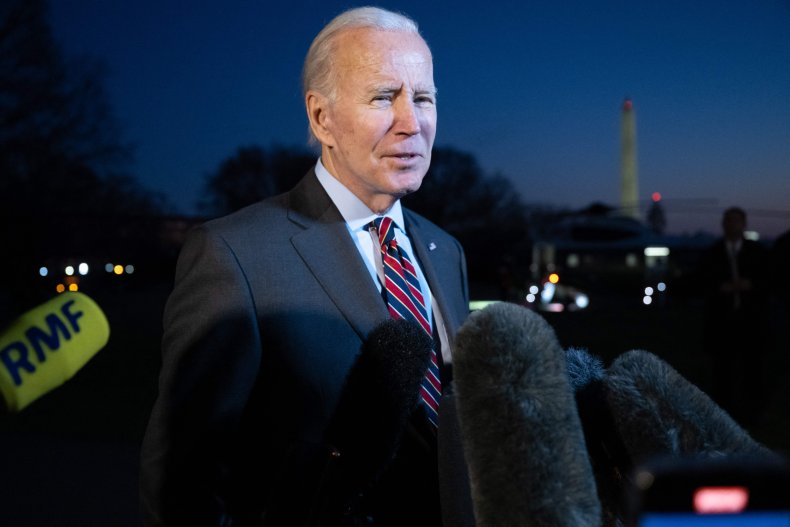 However, that did not occur in the case of Sayfullo Saipov, who killed eight people with a speeding truck in a rampage on a popular New York City bike path in 2017. Prosecutors said Saipov's attack was designed to impress the Islamic State militant group.
Saipov, 34, who moved legally to the U.S. from Uzbekistan over a decade ago, was convicted in a Manhattan courtroom last week in the first federal death penalty trial of the Biden administration.
Although the decision to seek death in the case came under former President Donald Trump—who tweeted that Saipov "SHOULD GET DEATH PENALTY!" soon after he was charged—Garland allowed his prosecutors to continue to advocate for it.
Jurors will return to court no earlier than February 6 to hear further evidence to help them decide whether Saipov should be sentenced to death or spend the rest of his life in prison, The Associated Press reported.
Advocates for abolishing the death penalty say that although Biden's Justice Department has instituted a moratorium on federal executions, meaning none are likely to happen anytime soon, a future president could resume them—like Trump did in 2020, when 13 inmates were put to death over the course of his final six months of office.
They told Newsweek that Saipov's case demonstrates how Biden, the first president to have openly opposed the death penalty, has not made good on a key campaign promise two years into his presidency.
"President Biden ran on a platform of abolishing the federal death penalty," Brian Stull, deputy director of the ACLU's Capital Punishment Project, told Newsweek.
"Capital punishment is a failed experiment: it normalizes harsh sentences that contribute to mass incarceration, it is applied in a racially discriminatory manner, and it has resulted in the execution of innocent people. Saipov's trial and the DOJ's decision to seek death represents a broken promise by the Biden administration."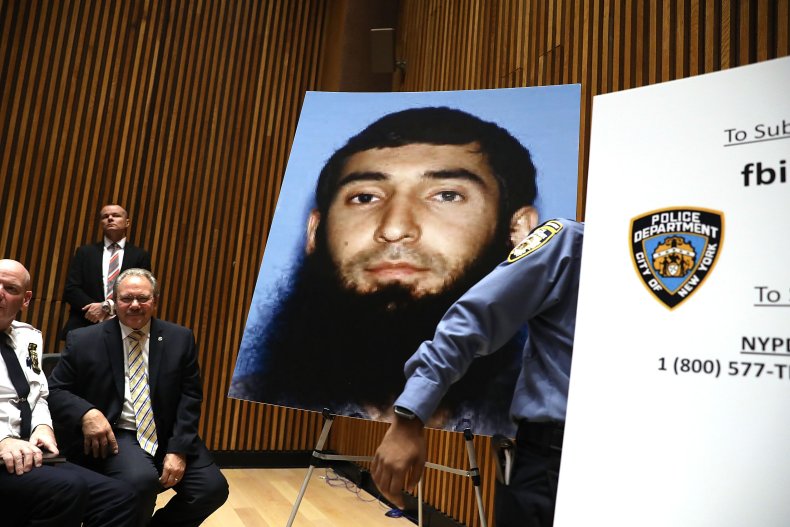 Miriam Krinsky, a former federal prosecutor and the executive director of Fair and Just Prosecution, said: "If we are to end capital punishment once and for all and join the many nations in the world who have disavowed it, we must have the resolve to not seek the death penalty even in the most troubling and tragic cases."
Krinsky told Newsweek, that "continuing to invoke the death penalty—even for the most heinous of crimes—says much more about us as a society than it does about the individual the federal government seeks to put to death.
"It is my hope that the Biden administration will have the resolve not just to maintain a moratorium on the death penalty, but also to put a full halt to its use and dismantle the machinery of death our nation has embraced for far too long."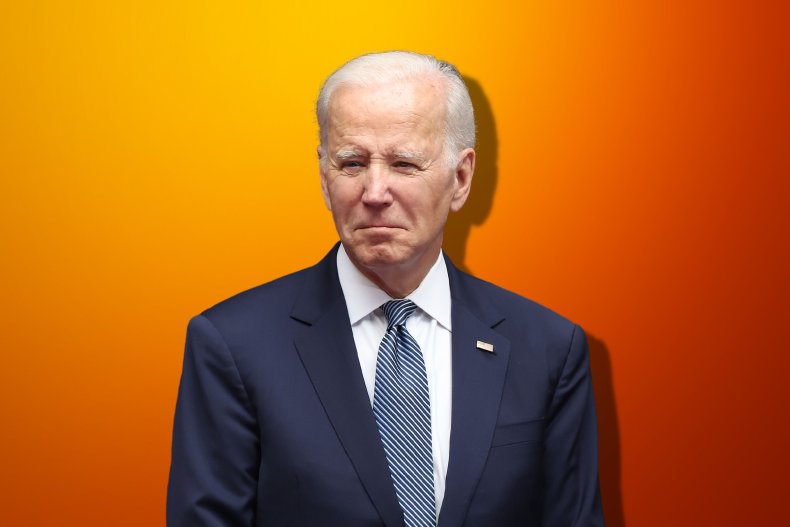 Abraham Bonowitz, the executive director of Death Penalty Action, said he was glad Saipov was convicted and that he hoped the jury "decides to throw away the key on him."
But he argued that a death sentence in a terrorism case "plays into the hands of terrorists."
"It gives them a stage to amplify their message, and may also encourage more such heinous acts," he told Newsweek. "A death sentence will make him a martyr to his cause and give him a stage and a spotlight for his message. A sentence of life in prison with no chance for parole will effectively silence him."
The White House has been contacted for comment.