Joe Biden Clarifies Remarks About Hillary Clinton and Income Inequality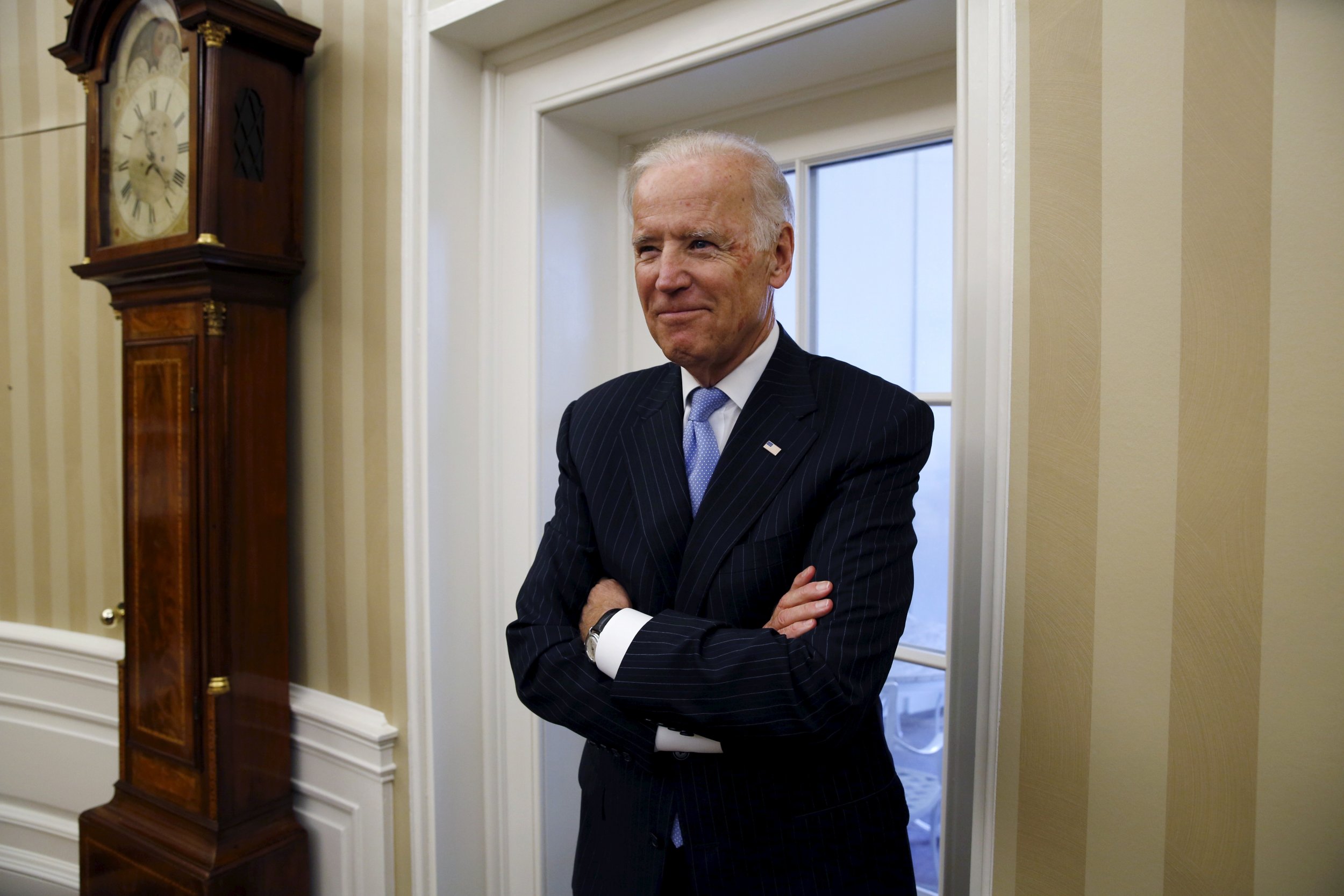 Vice President Joe Biden on Tuesday tried to clarify his recent comment that income inequality is a "relatively new" issue for Democratic presidential front-runner Hillary Clinton.
In an interview with CNN a day earlier, Biden praised Clinton challenger Vermont Senator Bernie Sanders for offering a voice on income inequality. But in an interview with NBC News's Today show on Tuesday morning, Biden qualified his remarks, saying he was referring to Clinton's term as secretary of state in the Obama administration.
"What I meant was, for the last five years, she has been engaged in foreign policy," Biden told NBC's Savannah Guthrie.
Income inequality has been Sanders's "mantra from the time he's gotten involved," he added. "Even when income inequality wasn't as serious as it is today, it was his drumbeat."
"[Clinton] is coming up with some very good ideas, but Bernie is pushing the envelope on this for everyone involved," Biden said.
Clinton and Sanders are in tight races in both Iowa and New Hampshire, the two states where the first nominating contests of the election season will be held in less than a month.
During the interview, Biden also cleared up his statement from last week about "regretting" his decision not to campaign for president for the 2016 election. He told Guthrie he has never dreamt of becoming president. He said he's confident he made the appropriate decision for his family, following the death of his son Beau in May 2015. His regret comes from not being able to have his views about the plight of the middle class known on a large scale once he becomes a private citizen.
Biden, 73, who has held office since he was 28, said he is trying to figure out what will replace his sense of purpose next year. As he reflected upon his time in the White House ahead of President Barack Obama's seventh and final State of the Union address on Monday night, he said the two have become "close personal friends," and told CNN that Obama offered to lend him money as Beau went through cancer treatment, an offer he declined.
Commenting on the Republican presidential race, Biden said it's "possible" GOP front-runner Donald Trump could win the party's nomination.
If that occurs, he added, "I hope that he gets a lot more serious about the issues, a lot more serious about gaining knowledge, about how this nation functions and foreign policy and domestic policy."