Watch: Jimmy Fallon Gives Trump a Mock Job Interview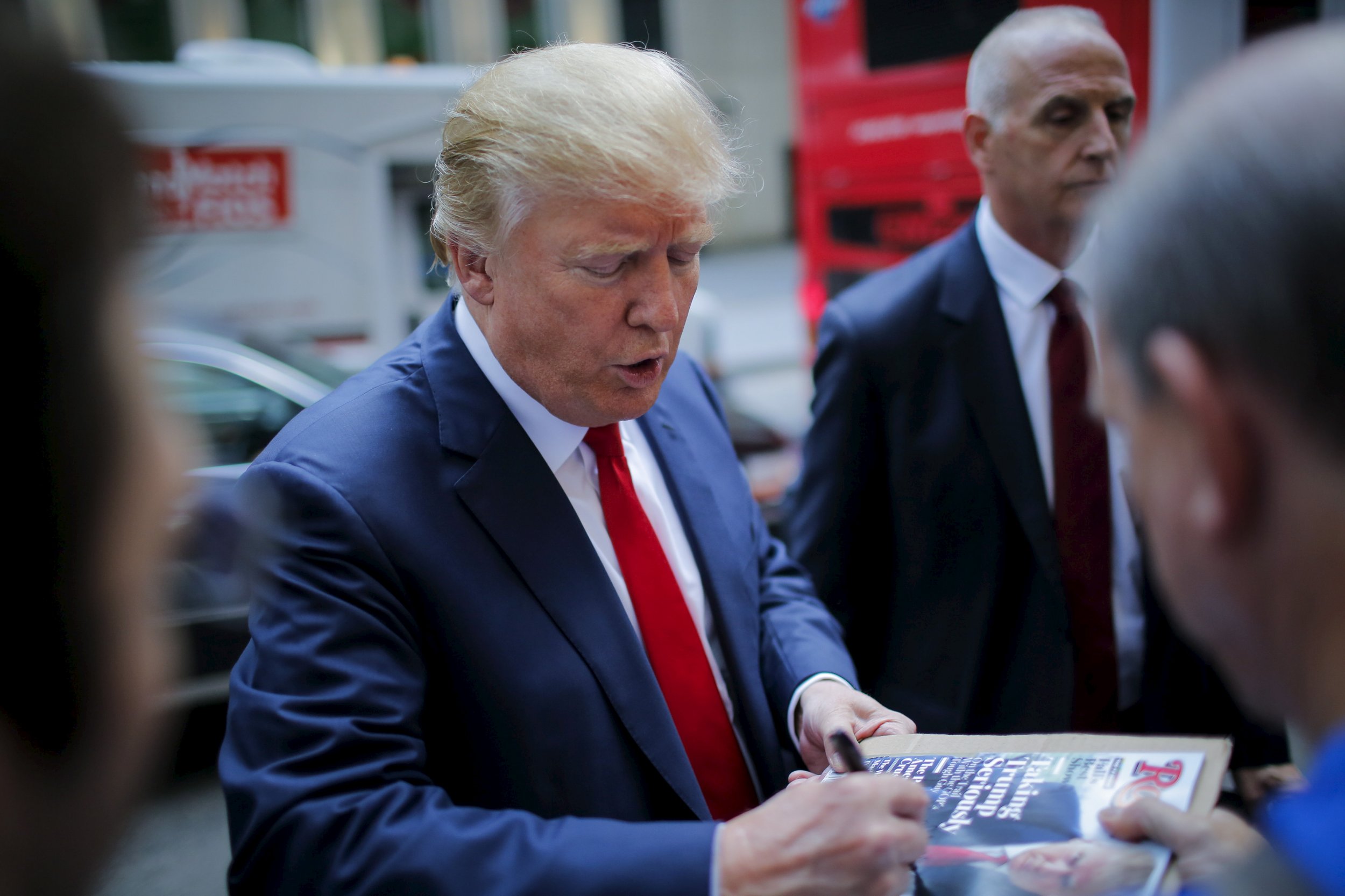 Ask any U.S. presidential candidate what it's like on the campaign trail and they might tell you it's the world's most grueling job interview. Candidates are expected to travel the length and breadth of the country for two years, meeting constituents and giving endless speeches, while raising close to a $1 billion, all to win the right to move their family into 1600 Pennsylvania Avenue.
Republican frontrunner Donald Trump faced his toughest test to date on Monday night in an appearance on The Tonight Show.
Host Jimmy Fallon peppered the billionaire with hard-hitting, policy-heavy questions like "How did you hear about the position?" and "Are you willing to relocate?"
And Trump happily played along. Asked to reveal something about himself, he replied, "I'm an extraordinarily handsome person," before going on to take pride in his "beautiful head of hair."
The audience laughs in surprise at the property magnate's suggestion that his ability to unify groups of people is his greatest strength, but he did give his unwillingness to forgive as his greatest weakness.
In the same way Tina Fey rose to global fame for her portrayal of Republican vice presidential candidate Sarah Palin during the 2008 election, Fallon has become this cycle's go-to Trump impersonator, with the candidate more than willing to embrace the caricature.
In a sketch on the show in September 2015—viewed over 8 million times on YouTube—Trump interviewed himself in a fake mirror, his reflection played perfectly by Fallon.
Trump's campaign seems determined not to let the late-night circuit negatively affect his run for the White House in the way it did Palin's—a smart strategy considering the amount of fuel his antics feed it.
Maybe Trump's unofficial campaign slogan should be: If you can't beat 'em, join 'em.