Joe Biden Denies Son Hunter Did Anything Wrong in Ukraine During Final Debate
At Thursday night's third and final presidential debate, Republican President Donald Trump focused on corruption allegations promoted by his campaign against Hunter Biden, the son of Democratic presidential nominee and former Vice President Joe Biden.
After Trump repeatedly referred to allegations that Hunter's profited off of his father's standing as vice president in Hunter's Ukrainian and Chinese business dealings, debate moderator asked Joe to address the allegations.
"In retrospect, was anything about those relationships and appropriate or unethical?" Welker asked.
"Nothing was unethical," Biden said. "We had this whole question about whether or not because he was on the board, I later learned, of Burisma, a company, that somehow I had done something wrong."
"Yet every single solitary person, when [Trump] was going through his impeachment, testifying under oath who worked for [Trump], said I did my job impeccably. I carried out U.S. policy. Not one single solitary thing was out of line, not a single thing."
"Number two," Biden continued, "the guy who got in trouble in Ukraine was this guy (meaning Trump) for trying to bribe the Ukrainian government to say something negative about me, which they would not do, and did not do because it never ever ever happened."
"My son has not made money in terms of this thing about, what're you talking about China. I have not," Biden said.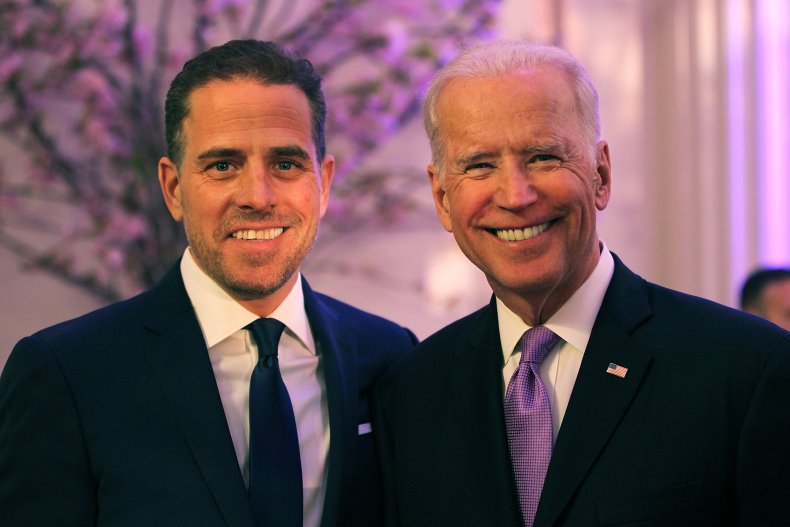 Before the debate tonight, Trump has repeatedly promoted recent New York Post stories citing unverified emails to suggest that Hunter sought to use Joe's position as then-vice president to benefit his business pursuits in Ukraine and China. During the debate, Trump also referenced similar allegations made by Hunter's former business partner Tony Bobulinski.
The Trump campaign has said the aforementioned recent account proves the Bidens' corruption.
Bobulinski recently gave emails and text messages about Hunter to the Wall Street Journal's opinion section, but the resulting article didn't substantiate any criminal financial activity by Hunter nor evidence of wrongdoing by his father. A mid-September Republican-led Senate investigation into the allegations didn't either.
Biden's campaign has said the allegations are baseless, and the candidate told CBS News that he considers them "another smear campaign." Biden's campaign has said that the Democrat never met with any of Hunter's business associations.
Newsweek contacted the Trump campaign for comment.