Joe Biden's Popular Vote Share Is Third Largest by Presidential Challenger in Election History
In a record-breaking election, results so far show that President-elect Joe Biden's share of the popular vote is the third highest by the challenger of an incumbent president in history.
Although there are legal challenges to November 3's election pending, as of Saturday, Biden won 50.9 percent of the popular vote, with his more than 78.2 million votes, which is the most ever cast for a candidate.
So far Biden is more than 5 million votes clear of President Donald Trump's 72.8 million votes which is the second highest recorded and the most ever by a losing candidate. Trump won 47.3 percent of the popular vote. A large margin of victory in the popular vote does not necessarily guarantee the White House. In 2016, Hillary Clinton lost the election to Trump despite getting 2.8 million votes more than him.
All major media outlets have now called the election in for Biden, who is projected to take 306 electoral college votes to Trump's 232, although the president continues to refuse to concede the election and has mounted legal challenges following his claims without evidence of voter fraud.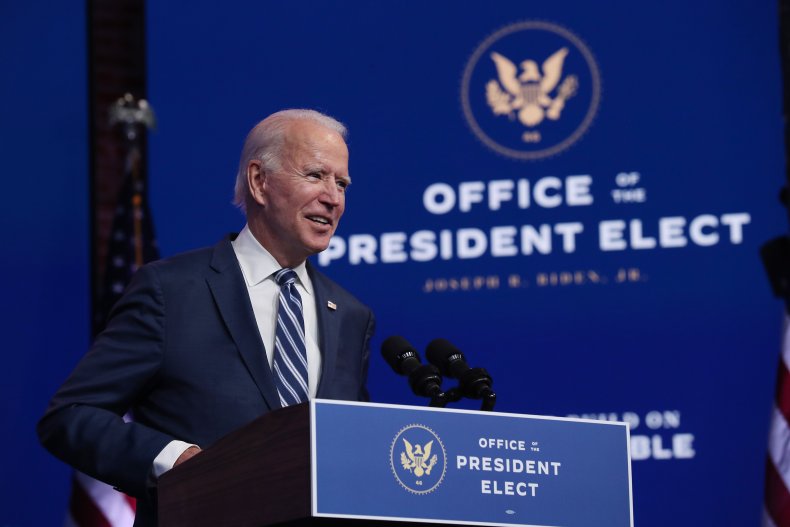 As a challenger to a sitting president, Biden's share of the popular vote has only been bettered twice. The most impressive victory over an incumbent was Franklin D. Roosevelt, who defeated Republican president Herbert Hoover in 1932 by securing 57.4 percent of the vote for the first of his four terms.
For the next highest share, you have to go back to the 19th century. In 1840, William Henry Harrison, a whig, scored 52.87 percent of the vote when he defeated the Democratic president Martin van Buren.
In 1980, Ronald Reagan's defeat of Democrat president Jimmy Carter saw the Republican get 50.75 percent of the popular vote, which was slightly less than Biden's share. However, Reagan beat Carter by around 9.4 percentage points in a three-way race and his securing of 489 electoral votes is arguably a better performance.
"Since incumbent re-election races are generally a referendum on the incumbent, it is not too surprising that Biden won," said Andrew Busch, crown professor of government at California's Claremont McKenna College, adding that Trump, "was the least popular incumbent president since polling began."
"I would put more significance on Biden's lack of coattails down-ballot," he told Newsweek.
"Reagan brought in a net Republican gain of 34 seats in the House and 12 in the Senate, giving Republicans the majority in the Senate. Roosevelt's Democrats gained 90 seats in the House and nine in the Senate," he told Newsweek.
"This was a 'change-the-president' election—not a change election," Busch said referring to this year's ballot.