Joe Biden's Support of Filibuster Complicates Push for New Voting Rights Act
President Joe Biden faces a quandary: how to pair his support of the filibuster and his support for a new voting rights act that would expand access to the ballot and curb restrictions imposed at the state level.
When the voting rights act named after the late Rep. John Lewis passed the House of Representatives in a 220 to 210 vote on Thursday last week, Democrats began to fear that the Senate GOP would block the bill with the filibuster.
Under the filibuster rule, at least 60 senators have to vote in favor of ending debate on a bill, a process know as cloture. If a minority group of at least 41 senators refuses to vote for debate on a bill to end, they can effectively block it indefinitely.
Democrats only control 51 votes in the upper chamber, meaning they would need Republican support to pass the voting rights act through the upper chamber, or at least agree not to filibuster the legislation.
Both of those outcomes look highly unlikely. In January, more than 106 state-level bills that would restrict access to voting were under consideration, according to a Brennan Center for Justice study.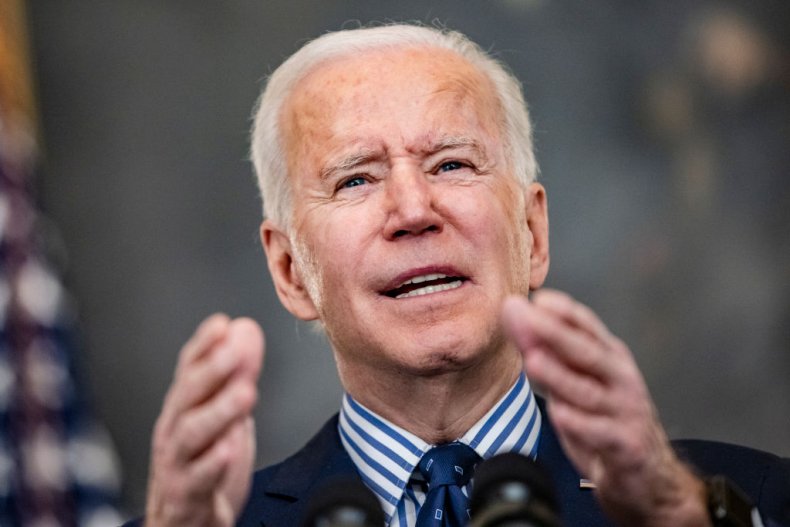 A number of states considering the restrictions are Republican-leaning, so it is hard to see GOP lawmakers in Washington, D.C. snubbing their efforts by allowing new voting rights measures to pass Congress without using the filibuster.
Democrats are split on exactly what to do about the filibuster, with some favoring reform while others support abolition. Yet, the White House has signaled that Biden has no wish to end the filibuster.
"His preference is not to end the filibuster. He wants to work with Republicans, to work with independents," the White House Communications Director Kate Bedingfield told CNN. "He believes that we're stronger when we build a broad coalition of support."
And on the same day, Biden tweeted: "It's time we pass the John Lewis Voting Rights Act and ensure every eligible American can make their voice heard at the ballot box."
A number of Democrats backing the voting rights bill believe it won't land on the president's desk until the Senate filibuster is no longer a hurdle.
In a video statement, House Majority Whip Jim Clyburn (D-SC) said: "We must not allow a modern day filibuster to do what filibusters of old did—deny voting rights, deny civil rights, and yes, deny equal access and opportunity. Let's not repeat the errors of the past."
Speaking to Mother Jones, Sen. Amy Klobuchar (D-MN) also said she would get rid of the filibuster to pass the voting rights measures—including automatic voter registration, an expansion of mail voting operations, and curbs on state-level voter ID laws.
"I would get rid of the filibuster," Klobuchar said. "I have favored filibuster reform for a long time and now especially for this critical election bill."
Even Senator Joe Manchin (D-WV), a conservative Democrat and ardent defender of the filibuster, indicated that he was open to the idea of some reforms. "I'll make it harder to get rid of [the filibuster], but it should be painful if you want to use it," he told Fox News on Sunday.
Newsweek has contacted the White House for further comment on its position.