Environmental campaigners are calling on President Joe Biden to honor his pledges on fossil fuels after a federal judge revoked a sale of oil and gas leases in the Gulf of Mexico.
D.C. Judge Rudolph Contreras threw out the sale of 1.7 million acres of oil and gas leases that took place last November, saying an Interior Department analysis of its impact had miscalculated the greenhouse gas emissions from drilling.
"This should signal the Biden admin. to start taking the climate seriously and end all fossil fuel leasing," tweeted Brettny Hardy, senior attorney for Earthjustice.
Hardy added in a media statement that the administration "must meet this critical moment and honor the campaign promises President Biden made by stopping offshore leasing once and for all."
Just after taking office, Biden signed an executive order pausing new oil and gas leases on federal land. But this was challenged in court by 13 states headed by Louisiana Attorney General Jeff Landry.
The U.S. District Court for the Western District of Louisiana overturned the pause in June, clearing the way for the auction in November. The Biden administration appealed this ruling.
Environmental groups said, however, that the president could have done more to block the auction—for example, by using his authority under the Outer Continental Shelf Lands Act. There was uproar when it went ahead just days after Biden called for action on climate change at the COP26 summit in Glasgow.
Now a federal court has canceled the sale. Michael Gerrard, faculty director of the Sabin Center for Climate Change Law, described Judge Contreras' ruling on Thursday as an "important decision."
"It reaffirms that one of the nation's bedrock environmental laws, the National Environmental Policy Act of 1970, requires serious consideration of the greenhouse gas impacts of any major federal action that supports fossil fuels," he told Newsweek.
The Interior Department impact analysis, conducted under former President Donald Trump, had argued that not allowing gas leases would cause more greenhouse gas emissions because it would mean relying more on fossil fuel production abroad.
But Judge Contreras ruled that the Interior Department had acted "arbitrarily and capriciously in excluding foreign consumption from their greenhouse gas emissions."
The court ruling means the Interior Department's Bureau of Ocean Energy Management will have to conduct a new environmental analysis to hold another sale.
Erik Milito, president of the National Ocean Industries Association, which represents offshore drilling and offshore wind interests, said in a media statement that "continued leases are essential in keeping energy flowing from this strategic national asset."
In a statement to Newsweek, an Interior Department spokesperson said: "Our public lands and waters must be protected for generations to come. We have documented serious deficiencies in the federal oil and gas program.
"Our work will be guided by the law, science and sound policy. That's why the president called for a pause on leasing in his executive order, and why we are appealing the decision enjoining implementation of the pause."
Scott Lauermann, spokesman for the American Petroleum Institute, which was listed as a defendant in the federal court case, said in a statement to Newsweek: "We are reviewing this disappointing decision and considering our options. Offshore energy development plays a critical role in strengthening our nation's economy and energy security."
The Louisiana Attorney General's office has also been contacted for comment.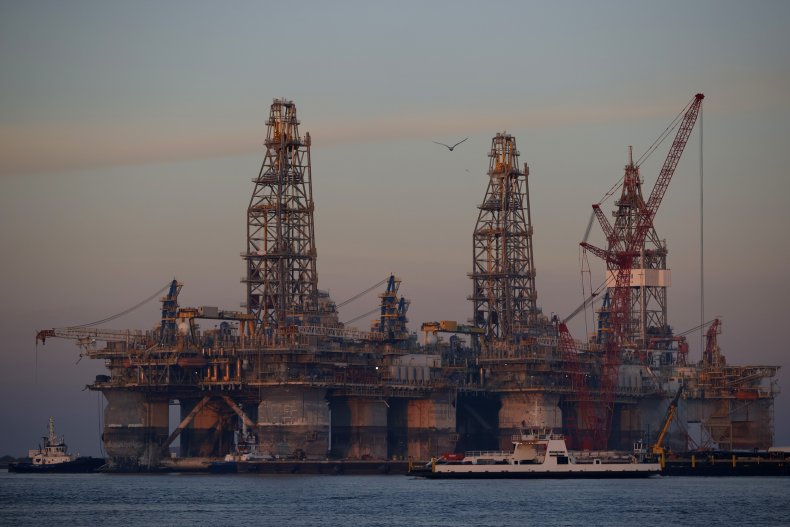 Update 01/28/22, 12:10 p.m. ET: This article has been updated with statements from the Interior Department and the American Petroleum Institute.