Joe Biden May Have Handed Donald Trump a Huge Win With Ohio Response
President Joe Biden may have handed former President Donald Trump a major win as his administration faces criticism over its handling of the train derailment in Ohio.
Trump will visit the town of East Palestine, Ohio where the derailment occurred next week, with the former president touting the trip on his Truth Social platform on Saturday morning.
The Biden administration has faced anger from local residents and criticism from many elected Republicans over its response to the incident, while neither Biden nor Transportation Secretary Pete Buttigieg have yet visited.
However, Environmental Protection Agency (EPA) administrator Michael Regan visited the site on Thursday.
The derailment on February 3 released highly toxic chemicals into the air, water and ground and has led to significant concern about the long-term effects on the local community.
On Saturday Trump shared an article on Truth Social about his planned visit to Ohio. Writing of those affected by the derailment, he said: "Great people who need help, NOW!"
In another post, Trump wrote: "Biden and FEMA said they would not be sending federal aid to East Palestine. As soon as I announced that I'm going, he announced a team will go. Hopefully he will also be there. This is good news because we got them to 'move.' The people of East Palestine need help. I'll see you on Wednesday!"
The Federal Emergency Management Agency (FEMA) confirmed on Friday that they will be providing assistance to Ohio after reportedly earlier telling Governor Mike DeWine's office that the state was not eligible for emergency help.
The White House also announced on Friday that they were "deploying a team of medical personnel and toxicologists to conduct public health testing and assessments" from the Department of Health and Human Services (HHS) and Centers for Disease Control and Prevention (CDC).
Ohio has long been viewed as a key swing state in presidential elections, though the state last voted for a Democratic candidate in 2012 when then President Barack Obama won re-election.
Trump has already declared his intention to seek the Republican presidential nomination in 2024 and he won Ohio in both 2016 and 2020.
Thomas Gift, founding director of the Centre on U.S. Politics, University College London, U.K., told Newsweek on Saturday that the Biden administration's approach to the East Palestine derailment could have major political implications.
"Criticism of Biden's flat-footed response to the Ohio tragedy is well-deserved," Gift said. "Even if just as a symbolic show of support, the fact that it took a senior administration official roughly two weeks to visit the site isn't excusable given the scale and magnitude of the incident."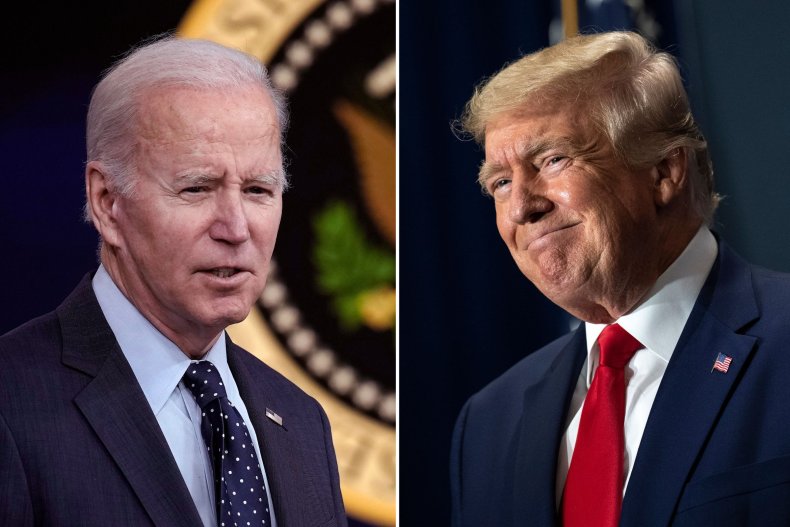 Gift told Newsweek that while "it's hard to talk politics in the wake of such a tragedy, it's also particularly head-scratching that the White House could be so delinquent in Ohio of all places."
"If Democrats end up losing the key swing state, there's no doubt there there will be endless finger pointing - and for good reason - on who failed to see this coming," Gift added.
President Biden's administration has defended its response amid the criticism, saying it had "mobilized a robust, multi-agency effort to support the people of East Palestine, Ohio."
Other than Regan, no other member of the cabinet has yet visited East Palestine in the wake of the derailment.
East Palestine Mayor Trent Conaway told a community meeting this week that it took almost two weeks for anyone in the White House to contact him, while Ohio's Republican Senator J.D. Vance pushed back against Buttigieg's comments about the Trump administration loosening train safety rules.
"Stop blaming Donald Trump, a guy who hasn't been president for three years, and use the powers of the federal government to do the things necessary to help people in this community," Vance said.
Newsweek has contacted the White House for comment.
Update 02/18/2023 12:13 p.m. ET: This article's headline was updated to state Biden may have handed Trump a huge win.