Biden Is Polling Better Than Clinton Was—and Has Five Times the Cash Too
Joe Biden and Hillary Clinton's campaigns were always going to be compared, with those who wrongly predicted a Donald Trump defeat in 2016 searching for patterns in their respective presidential bids.
In polling, Clinton was ahead right up to election day, while Biden finds himself similarly leading the president this time around.
Despite this sense of deja vu, there are differences this time out—Biden's lead in the polls is stronger than Clinton's ever was. He also has five times the cash on-hand she did at around the same point, according to his campaign.
In July 2016, the Clinton campaign reported it had around $44 million cash on-hand to fund her bid.
This pales in comparison to the amount Biden reportedly has at present, with the Democratic hopeful's campaign manager Jen O'Malley Dillon writing on Twitter there was $242 million cash on-hand.
She previously said that the campaign raised $141 million in June alone.
"We're seeing nearly unprecedented grassroots energy -- 97% of donations last month came from grassroots donors. Folks pitching in $5 or $10 because they believe in our candidate, our campaign, and the urgent need for real leadership in the White House," she wrote.
Comparatively, Clinton raised $68 million in June 2016 ahead of her election defeat.
Another difference at this point though is that despite Clinton's campaign being worse off than Biden is now, she outstripped Trump at this point in 2016.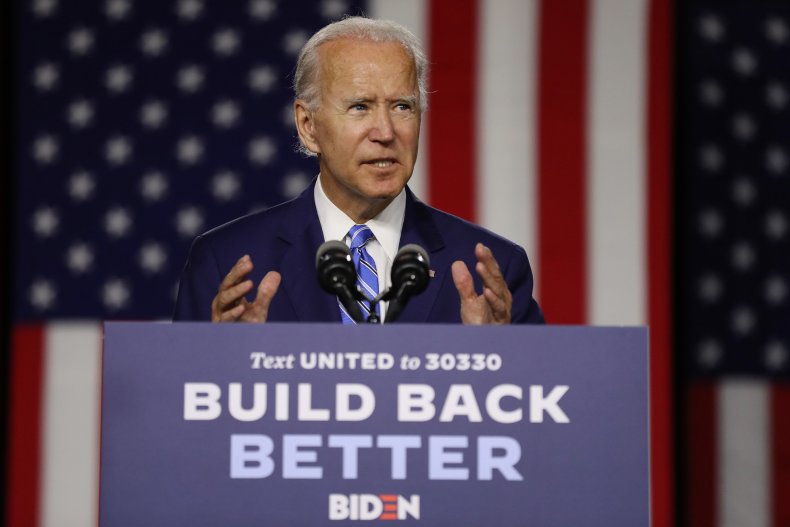 According to the Trump campaign, it and affiliated groups had $295 million cash on-hand as of June 30.
Though each campaign has given details of its cash on-hand, formal filings for the June period are yet to be available on the Federal Election Commission website.
According to the FEC filings on cash on-hand, which covered until the end of May, Biden had slightly more than $82 million, while Trump was just above $108 million at that point.
As well as this financial advantage to Clinton, Biden's polling lead is more solid than hers was.
According to FiveThirtyEight, Biden's lead is around 9.1 points as of July 15, calculated by assessing an average of national polls. At other points he has held a 9.6 point lead.
Clinton's advantage over Trump on the same date in 2016, according to FiveThirtyEight, was 3.6. Her advantage peaked at 8 points a month later in August 2016, the average showed.
A new national poll from CNBC/Change Research gave Biden a 10-point lead, with 1,258 likely voters across the U.S. polled from July 10 to 12.
It comes as Trump shifts around his team in an effort to close the gap, having promoted former deputy campaign director Bill Stepien to campaign manager, replacing Brad Parscale.
Newsweek has contacted the Biden and Trump campaigns for comment.