Who Is Bill Stepien? Political Veteran Takes Helm of Trump Campaign
President Donald Trump announced Wednesday he was replacing campaign manager Brad Parscale. Parscale had been Trump's campaign manager since February 2018. Replacing Parscale is former deputy campaign director Bill Stepien. Parscale is expected to remain with Trump's campaign in charge of digital and online strategies.
Parscale's replacement comes as recent polls show Trump trailing presumptive Democratic presidential nominee Joe Biden. Data released Wednesday from a Quinnipiac University poll showed Biden ahead of Trump by 15 percentage points.
In a Wednesday tweet, Trump said both Perscale and Stepien had been "heavily involved in our historic 2016 win, and I look forward to having a big and very important second win together."
"This one should be a lot easier as our poll numbers are rising fast," Trump continued, "the economy is getting better, vaccines and therapeutics will soon be on the way, and Americans want safe streets and communities!"
Newsweek reached out to both the Trump and Biden campaigns for comment.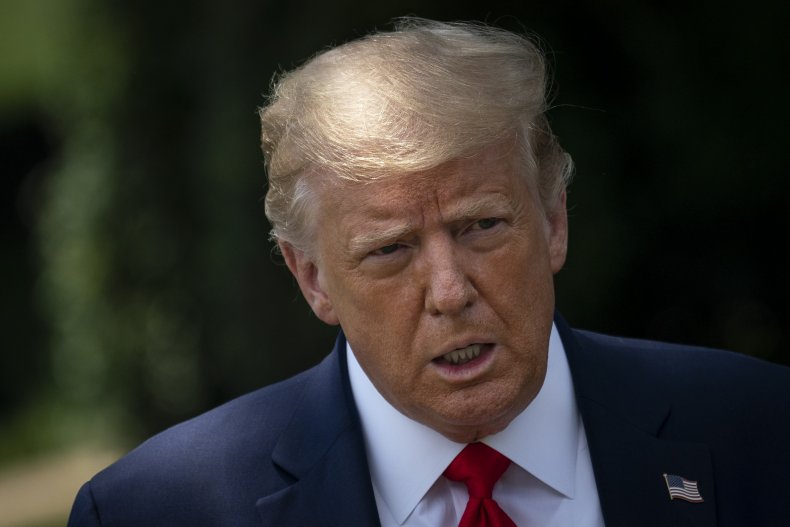 Stepien worked his way up through the political ranks, serving as former New Jersey Republican Representative Bill Baroni's campaign manager in 2003. In 2008, Stepien worked the presidential campaigns of both former New York City Mayor Rudy Giuliani and the late Arizona Senator John McCain.
After helping former New Jersey Governor Chris Christie attain office by serving as his campaign manager, Stepien became Christie's political adviser and deputy chief of staff.
Christie's administration became embroiled in scandal after it was uncovered that Christie had closed down lanes on the George Washington Bridge in 2013 as retaliation against a local mayor.
Mark Sokolich, mayor of Fort Lee, New Jersey, had declined to give Christie his political endorsement. Christie then began shutting down parts of the bridge during heavy traffic hours, referring to them as "traffic studies."
Known as "Bridgegate," the controversy involved the Office of Intergovernmental Affairs which Stepien oversaw. Emails were uncovered in which Stepien referred to Sokolich as an "idiot." Stepien was not indicted in the affair but it was alleged that Stepien was aware of the plan to halt traffic on the bridge.
Kevin Marino, Stepien's attorney during the Bridgegate legal proceedings, denied Stepien's involvement in a 2014 statement. "Bill Stepien was not involved in the origination, the planning, the execution, the concealment of the lane closures," Marino said. "And Mr. Stepien never lied to anyone about anything."
Before the Bridgegate case, Stepien had been selected by Christie to be the leader of New Jersey's Republican party. However, Stepien was fired by Christie in 2014. Christie explained by the firing by saying he "lost confidence" in Stepien's judgment.
In 2016, Stepien joined Trump's campaign as national field director. He became Trump's deputy assistant and political director in 2017.