Joe Biden Leaves Crucial Mystery About UFOs Unexplained
President Joe Biden addressed the media Thursday about a number of unidentified flying objects shot down by the U.S. military over the past couple weeks, following days of questions from the press and members of Congress.
In about eight minutes of remarks, Biden walked reporters through how the three objects—one over Alaska, one over Canada and one over Lake Huron—were tracked and ultimately shot down. He also addressed concerns about their capacity for surveillance.
And he categorically denied that the objects—each roughly the size of a small car or SUV—had any connection to China, which set off a diplomatic firestorm after a 200-foot-tall spy balloon drifted across U.S. air space before being shot down off the South Carolina coast on February 4.
But what Biden didn't explain was what the objects were or who sent them. The administration has said that the government believed they were likely tied to private companies or research institutions.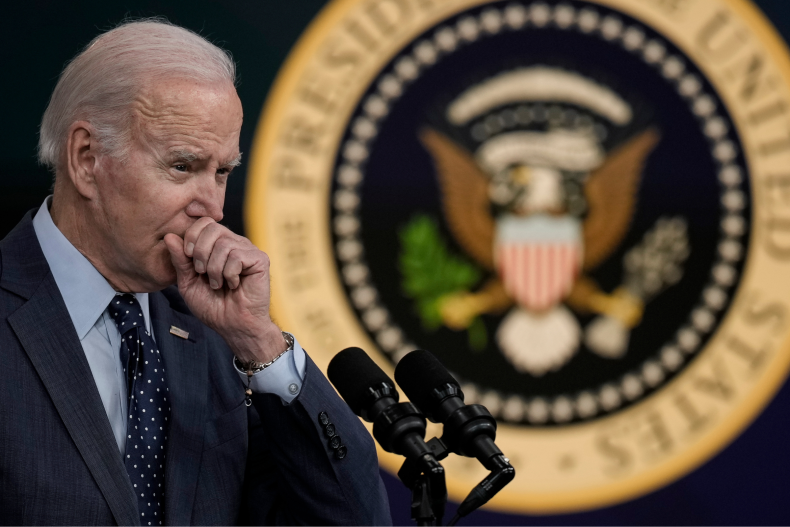 "We don't have any evidence that there have been a sudden increase in the number of objects in the sky," said Biden, who did not take questions from reporters after his remarks. "We are just seeing more of them partially because of the steps we have taken to increase, to narrow our radars. And we have to keep adapting our approach to dealing with these challenges.
"Make no mistake. If any object presents a threat to the American people, I will take it down."
Newsweek reached out to the White House Press Office for comment.
The remarks came days after a classified briefing with members of Congress informing them of everything the administration knew, with many members—particularly Republicans—publicly blasting Biden and his national security team for leaving them with more questions than answers, not only about what the objects were, but what Biden's thought process was in shooting them down.
"President Joe Biden's lack of transparency is concerning and deeply disturbing," Utah Republican Senator Mike Lee wrote on Twitter Tuesday. "Following the briefing, it is unclear as to whether these incidents are a series of extremely significant events being downplayed by the White House, or inconsequential incidents being exaggerated and blown out of proportion.
"It is baffling and frustrating that these 'objects' had to be taken down with fighter jets and missiles, yet we still do not know anything about them and still don't have them in our possession. We must find out the truth of what is happening and have it explained to the American people. Without this crucial information, we cannot assess what safety and security threats we might be facing."