Joe Biden Mentions Oil Only Once in Essay Defending Saudi Arabia Trip
President Joe Biden has defended his decision to travel to Saudi Arabia, a nation he previously denounced as a "pariah", in an opinion piece that only briefly mentioned oil.
Biden is traveling to the oil-rich nation as the U.S. continues to grapple with soaring gasoline prices amid Russia's ongoing war in Ukraine, with urging Saudi Arabia to increase oil production likely be at the top of the president's agenda during his discussions with leaders.
But in an op-ed for The Washington Post, Biden responded to those calling for him not to lend legitimacy to the Saudi government with a visit.
He detailed the reasons that he was travelling to Saudi Arabia but despite the op-ed being 1,386 words long, the word oil is only used once.
"I know that there are many who disagree with my decision to travel to Saudi Arabia," Biden wrote. "My views on human rights are clear and long-standing, and fundamental freedoms are always on the agenda when I travel abroad, as they will be during this trip, just as they will be in Israel and the West Bank."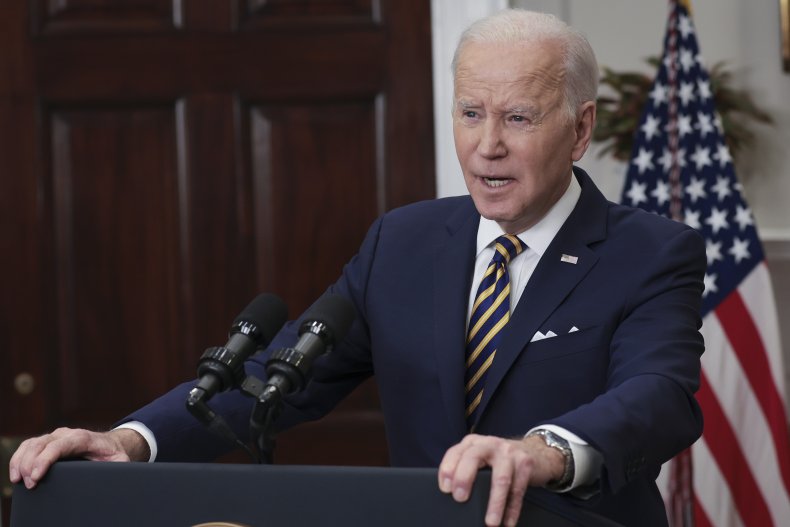 He noted that the trip comes "at a vital time for the region, and it will advance important American interests."
The Middle East's waterways are "essential to global trade and the supply chains we rely on," he said, and its "energy resources are vital for mitigating the impact on global supplies of Russia's war in Ukraine."
He argued that Saudi Arabia had recently helped to restore unity among the six countries of the Gulf Cooperation Council and had fully supported the truce in Yemen. Saudi Arabia "is now working with my experts to help stabilize oil markets with other OPEC producers," he added.
Biden said his aim was to "reorient—but not rupture— relations" with a country that has been a U.S. strategic partner for 80 years.
He argued that engaging directly with countries like Saudi Arabia would promote U.S. interests in countering Russia's aggression and competition from China.
He said his aim when he meets with Saudi leaders on Friday is "to strengthen a strategic partnership going forward that's based on mutual interests and responsibilities, while also holding true to fundamental American values."
Notably, Biden's piece appeared in the opinion section of the Post. The newspaper's columnist Jamal Khashoggi was murdered by Saudi agents in 2018.
Biden will meet with Crown Prince Mohammed bin Salman, who U.S. intelligence asserted had approved of the operation that led to Khashoggi's killing.
On that issue, Biden noted that he had released the U.S. intelligence report about Khashoggi's murder and responded with sanctions as well as visa bans for anyone found to be harassing dissidents abroad.
"My administration has made clear that the United States will not tolerate extraterritorial threats and harassment against dissidents and activists by any government," he wrote.
"We also advocated for American citizens who had been wrongfully detained in Saudi Arabia long before I took office. They have since been released, and I will continue to push for restrictions on their travel to be lifted."
Newsweek has reached out to the White House for comment.