Despite President Donald Trump's supporters being more excited to vote than Joe Biden's, the presumptive Democratic nominee holds a polling lead over him ahead of the November election.
A Washington Post-ABC News poll saw 53 percent of those surveyed say they would back Biden versus Trump, while 40 percent said they would vote the other way if the election were between the two. Those numbers show Biden up from 50 percent and Trump down from 44 compared to a previous poll.
The latest research was conducted by telephone between May 25 and 28, among a random national sample of 1,001 adults. The results have a margin of error of plus or minus 3.5 percent. The prior poll referenced was conducted in March.
Among registered voters, Biden's lead was slimmer at 10 points, with 53 percent compared to Trump's 43.
Respondents were asked: If the 2020 presidential election were being held today and the candidates were (Donald Trump, the Republican) and (Joe Biden, the Democrat), for whom would you vote? Would you lean toward (Trump) or (Biden)?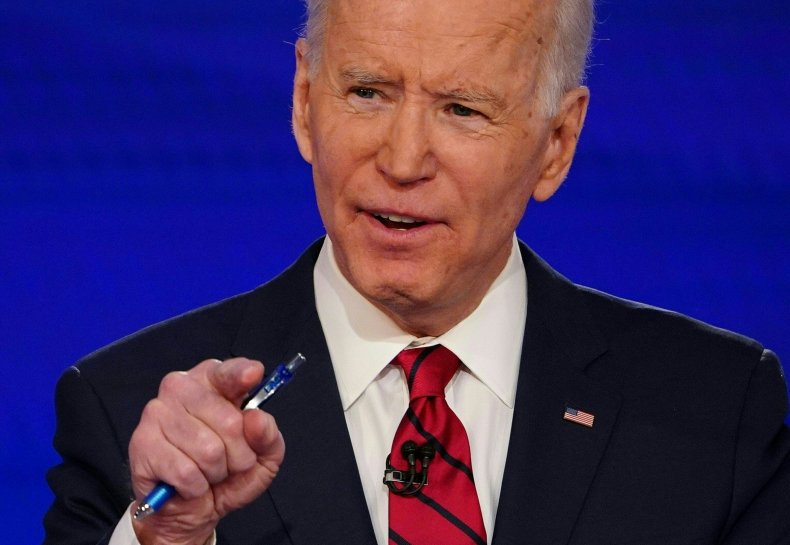 Biden's lead coincides with previous polling which puts him ahead in a number of swing states and nationally.
Supporters of each candidate were also asked how enthusiastic they were to vote, with Trump's backers more excited than Biden's, according to the Washington Post-ABC poll.
Of those who said they would go for Trump, 87 percent said they were enthusiastic to do so, with 64 percent saying very and 23 somewhat.
While for Biden 74 percent said they were enthusiastic, 31 very and 43 somewhat.
This echoes previous polling in which Trump supporters were more excited to back him compared to Biden's.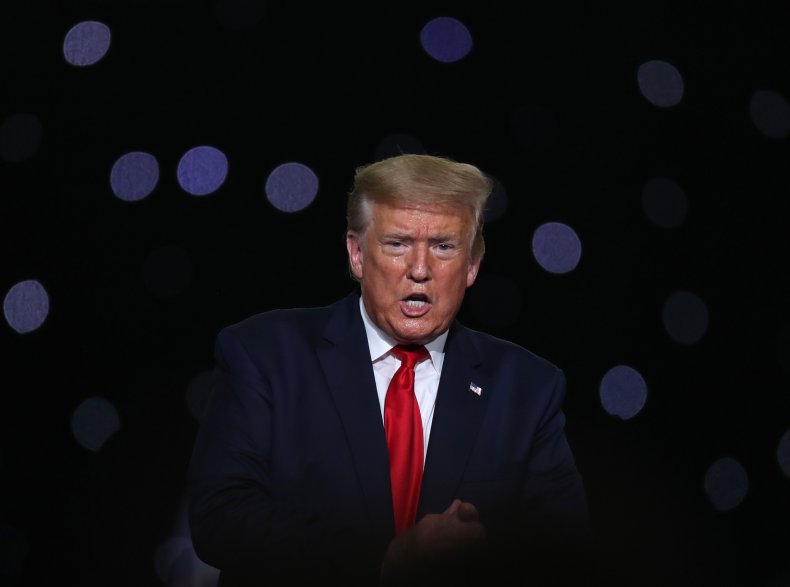 In polling conducted by Massachusetts Emerson College for 7News from May 5 to 6, 48 percent of those intending to vote Trump said they were "extremely excited" to support him, while 24 percent of those planning to back Biden felt that way. The poll was conducted among 740 people in Massachusetts.
The gap between Biden and Trump comes amid declining approval of the president's handling of the coronavirus pandemic.
The Washington Post-ABC poll showed 53 percent asked disapprove of how the president is handling the outbreak, 43 strongly and 10 somewhat, with 46 approving.
This coincided with Trump's overall approval rating also sliding, with 53 percent asked stating they disapproved of how he is handing his job as president, 42 strongly and 11 somewhat. In contrast, 45 percent said they approved, 32 strongly and 12 somewhat.
That is up from 46 percent disapproving in a previous poll in March, while his approval was down from 48.
The FiveThirtyEight Trump rating tracker puts his average disapproval at 53.3 percent as of Sunday, with his approval at 43.1 percent.
Newsweek has contacted the White House and the Biden campaign for comment on the latest polling.
With the coronavirus crisis and the economy, which has been hit massively due to COVID-19, both key concerns for American voters, those topics look set to define the upcoming election.
This might create issues for both candidates, as other recent polling showed a significant number of people feel "uneasy" with both of them in regards to their ability to deal with these issues, with Trump fairing slightly worse than Biden on these points.
However, Ken Farnaso, deputy press secretary for Trump's re-election campaign, dismissed that polling.
In an emailed statement to Newsweek, he said: "Polling has consistently proved that the mainstream media, Democrats, and so-called political consultants will always underestimate President Trump's ability to connect with the American people."