Joe Biden Recommending Immunity for Mohammed Bin Salman Sparks Outrage
The Biden administration has caused outrage after it determined that Saudi Arabia's Crown Prince Mohammed bin Salman has immunity from a lawsuit regarding the killing of Saudi journalist Jamal Khashoggi.
The Department of Justice said in a court filing that bin Salman's new role as prime minister of Saudi Arabia means he has immunity from a civil suit about the 2018 killing that took place in the Saudi embassy in Istanbul.
"The United States government has expressed grave concerns regarding Jamal Khashoggi's horrific killing and has raised these concerns publicly and with the most senior levels of the Saudi government," the filing said.
"However, the doctrine of head of state immunity is well established in customary international law and has been consistently recognized in longstanding executive branch practice as a status-based determination that does not reflect a judgment on the underlying conduct at issue in the litigation," the Justice Department wrote.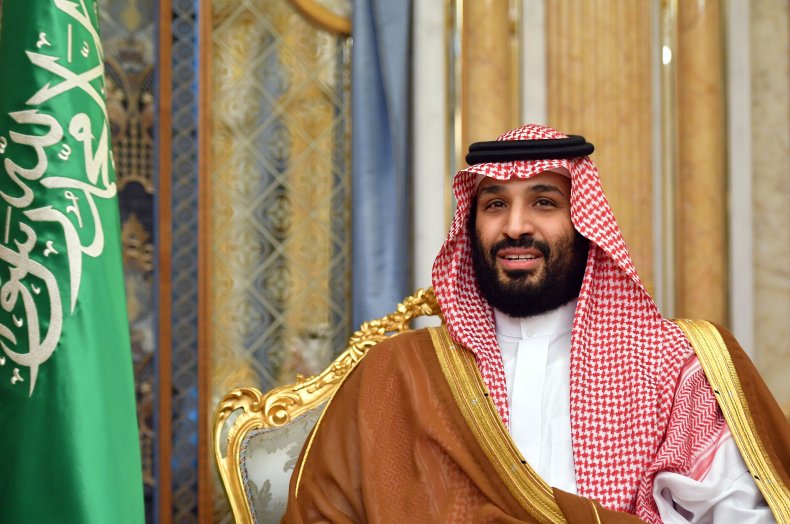 The Justice Department's filing is not binding but it is likely to lead to the lawsuit being dismissed.
The filing included a letter from State Department acting legal adviser Richard Visek requesting that the Justice Department submit a "suggestion of immunity" to the U.S. District Court for the District of Columbia.
The crown prince, who is often referred to as MBS, has been prime minister since September.
Many social media users reacted with anger and took aim at President Joe Biden directly for the decision.
"Jamal died again today," tweeted Hatice Cengiz, Khashoggi's widow and a human rights activist.
Cengiz is bringing the civil lawsuit along with Democracy for the Arab World Now (DAWN), a pro-democracy advocacy group that was founded by Khashoggi.
DAWN's executive director Sarah Lee Whitson also responded to the decision on Twitter.
"Biden administration suggests immunity for MBS in DAWN & Cengiz lawsuit for murder of #JamalKhashoggi: breaking promise for accountability, Biden guarantees MBS impunity," she said.
"Caving into MBS' immunity ploy - when silence was an option for the administration - not only rewards MBS for his intransigence, including continued attacks on activists in the US, but signals GO to tyrants around the world. Have oil & $? You're safe whatever your crimes," Whitson added in a subsequent tweet.
In a statement on DAWN's website, Whitson called the decision "an unnecessary, elective action that will serve only to undermine the most important action for accountability for Khashoggi's heinous murder."
"It's beyond ironic that President Biden has single-handedly assured MBS can escape accountability when it was President Biden who promised the American people he would do everything to hold him accountable. Not even the Trump administration did this," she said.
The lawsuit aims to hold bin Salman and 20 co-defendants liable for the killing of Khashoggi, who was a columnist with The Washington Post and a prominent critic of the Saudi government.
Newsweek has asked DAWN and the White House for comment.
Others also reacted with disappointment and criticism of the Biden administration.
"So much for Biden's vow to impose consequences on Saudi as Administration recommends immunity for MBS in Khashoggi court case. Narrow legal warning aside, Administration had other options," tweeted Aaron David Miller, senior fellow at the Carnegie Endowment think tank.
"Very ugly and dangerous decision," wrote Bill Browder, CEO of Hermitage Capital and head of the Global Magnitsky Justice campaign who has worked to fight human rights abuses.
"Biden grants sovereign immunity to MBS, Saudi Arabia's crown prince over the murder and dismemberment of Jamal Khashoggi. Putin must be licking his chops knowing he can rely on this for his mass murder in Ukraine," he wrote.