Biden's Student Loan Forgiveness Faces Supreme Court Blow
President Joe Biden's student loan forgiveness program will go before the Supreme Court this week, deciding the fate of tens of millions of borrowers who could see up to $10,000 in debt canceled, or $20,000 canceled for Pell Grant recipients, if the justices rule in Biden's favor.
Last summer, Biden announced that he would finally deliver on his campaign promise to forgive up to $10,000 per borrower after growing pressure to do so more than a year into his presidency. But his plans have been challenged by two separate lawsuits from conservative groups who opposed the loan forgiveness program, estimated to cost $400 billion.
On Tuesday, the Supreme Court will hear arguments in both cases, and either send the ball back to the Biden administration or clear the way for the 26 million who have applied for relief to finally see their loans erased.
The issue has become politically fraught, with some celebrating the forgiveness and praising the burden it lifts off of Americans, while others criticize its fairness and question whether it's the right way to spend hundreds of billions at a time when the economy is already rocky.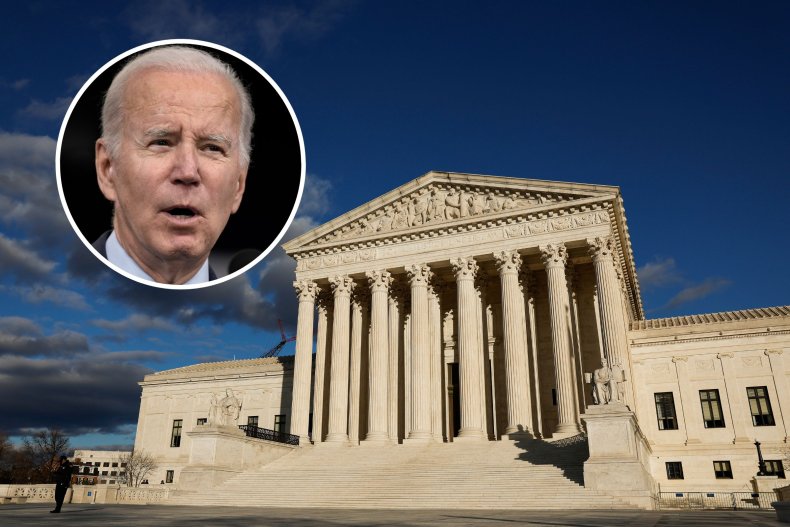 The White House has billed the program as a way to ease borrowers back into loan repayments after being exempt for nearly three years as part of the temporary pause initially enacted by the Trump administration, which allowed those repayments to go unpaid without penalty and accruing interest in response to the COVID pandemic.
Although that temporary pause has been extended nine times—three times under Trump and six times under Biden—the program in question would be a more permanent decision on the matter.
Here's what to expect when it comes to student loan forgiveness:
What Is Biden's Student Loan Plan?
Under Biden's plan, individual borrowers who earned less than $125,000 in 2020 or 2021 could see up to $10,000 of their federal student loan debt canceled. The same would apply for married couples or heads of households who made less than $250,000 annually.
Qualifying borrowers who received Pell Grants during their undergraduate careers could be eligible for up to $20,000 in debt cancellation. Nearly every recipient comes from a family that makes less than $60,000 a year and more than 65 percent come from families with incomes of $30,000 or less.
All federal Direct Loans would be eligible for the program, but loans guaranteed by the government and held by private lenders would not be, unless a borrower applied for those loans to be consolidated into a Direct Loan before September 2022.
According to the White House, up to 95 percent of borrowers would have some amount of debt canceled as part of Biden's plan.
The program proved to be popular, with 26 million borrowers applying for the relief through the Department of Education (DOE) website after Biden announced its rollout in August, but those applications were shut down in mid-November after a legal challenge from Missouri.
Student Loan Forgiveness Cases
There are two cases coming before the Supreme Court this week.
The first case is brought by six Republican-led states—Arkansas, Iowa, Kansas, Missouri, Nebraska and South Carolina—who are suing the DOE, saying they would be financially harmed by the program.
Attorneys general from the six states are arguing that loan servicers would lose money because of the plan, that the administration is abusing its executive authority and that Biden's program unfairly excludes Americans who aren't eligible.
The second case comes from two borrowers in Texas who don't fully qualify for forgiveness under the program. It is being backed by the Job Creators Network Foundation, a conservative advocacy organization.
The key question before the Supreme Court is whether the 2003 HEROES Act (also known as the Higher Education Relief Opportunities for Students Act), which Biden used to bypass Congress, grants the executive branch the emergency power to implement his plan.
The HEROES Act, passed in the wake of 9/11, allows the education secretary to grant relief to a federal student loan program in times of national emergency so that borrowers "are not placed in a worse position financially" by the crisis, which the Biden administration argues the pandemic would do.
When Do Student Loan Payments Resume?
The Biden administration has said that payments will resume 60 days after the Supreme Court issues a decision on the relief program or at the end of August, whichever comes first. Justices typically release their rulings in late June or early July.
If the court finds the program to have legal standing, allowing it to go into effect, the administration could begin issuing loan forgiveness fairly quickly. But if not, it could take months for the administration to modify the program and try canceling student debt again.