Joe Biden's Student Loan Forgiveness Hopes Receive Supreme Court Blow
President Joe Biden's hopes of reviving his student debt cancellation plan have been dealt another blow, as more than 170 Republican lawmakers signed onto amicus briefs urging the Supreme Court to block it.
Biden's plan promises to wipe out $10,000 in federal student debt for those with incomes of less than $125,000, or households earning less than $250,000. Pell Grant recipients—who typically have greater financial need—are eligible for an additional $10,000 in relief.
Legal challenges forced the program to be put on hold last year. The Supreme Court later announced it would hear oral arguments in the cases on February 28.
A decision would then come by June.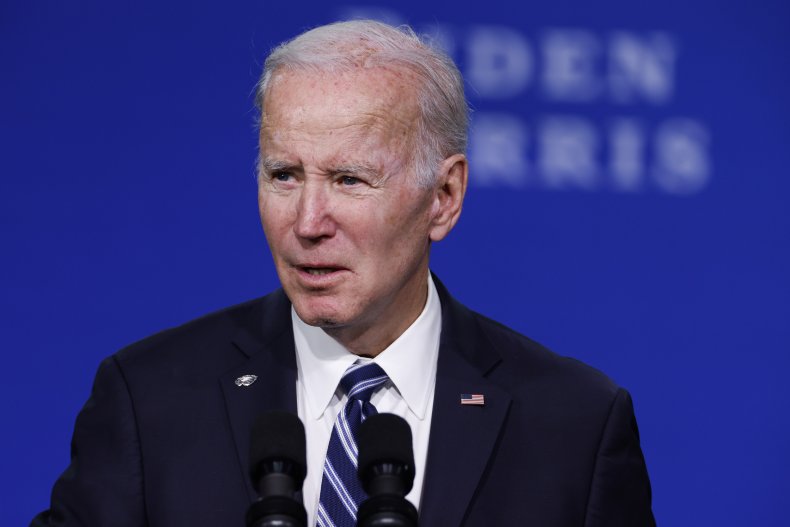 On Friday, 128 House Republicans signed onto an amicus brief—a document containing advice or information relating to a case from an entity not directly involved—opposing Biden's plan.
They argued that the president does not have the authority to cancel student debt using the Higher Education Relief Opportunities for Students Act of 2003 (HEROES Act).
All 25 lawmakers on the House Committee on Education and the Workforce, led by its chairwoman Virginia Foxx, signed onto the brief.
House Speaker Kevin McCarthy is notably not among the signatories, but Majority Leader Steve Scalise, Majority Whip Tom Emmer and House Judiciary Chairman Jim Jordan have signed.
Biden's plan is "a political gambit engineered by special interest groups; abusing the HEROES Act for such a ploy is shameful," Foxx said in a statement.
"Moreover, this administration is bypassing Congress, which is elected by the American people to protect their interests," Foxx added.
Also on Friday, 43 Republican senators led by Sen. Marsha Blackburn signed their own amicus brief urging the high court to block the debt relief plan.
"The statutory question in this case is simple: Does the HEROES Act empower the Secretary to cancel nearly half a trillion dollars in debt owed by millions of willing borrowers, many of whom suffered no financial hardship from the COVID-19 pandemic? The answer is clearly no," they said in the brief.
The White House and advocates of the plan have maintained the president is acting within his authority with the debt relief plan.
"The only thing notable about this brief is that, if these Republican lawmakers get their way, millions of their own constituents will be denied debt relief," a Biden administration official told Newsweek.
"Let me make one thing clear. Despite Republican officials' attempts to block student debt relief, my Administration is confident in our legal authority to carry out our plan," Biden wrote on Twitter in January. "We'll keep fighting to get millions of Americans the relief they need."
In a legal opinion released in August, the Justice Department said the HEROES Act gave the administration "sweeping authority" to reduce or eliminate student debt in a national emergency, "when significant actions with potentially far-reaching consequences are often required."
The pause on student loan repayments, first put in place under former President Donald Trump early in the pandemic, is now set to expire either 60 days after the Supreme Court's decision or 60 days after June 30, whichever comes first.
Update 02/08/23, 4:15 a.m. ET: This article has been updated to add a comment from a Biden administration official.