Joe Biden Under Pressure from Democrats to Publicly Embrace Supreme Court Packing Plan
At a campaign stop on Thursday, Democratic presidential nominee Joe Biden once again refused to publicly state whether he supports packing the U.S. Supreme Court with more justices. But some Democrats are pushing for him to do so, even though he has previously opposed it.
Senator Ed Markey of Massachusetts recently urged Democrats to support court-packing if Republican Senate Majority Leader Mitch McConnell moves to confirm President Donald Trump's Supreme Court nominee Amy Coney Barrett.
"Mitch McConnell set the precedent," Markey tweeted. "No Supreme Court vacancies filled in an election year. If he violates it, when Democrats control the Senate in the next Congress, we must abolish the filibuster and expand the Supreme Court."
Congressman Joe Kennedy of Massachusetts issued a similar statement in support of court packing. "If [McConnell] holds a vote in 2020, we pack the court in 2021. It's that simple," he tweeted on September 19. Grassroots progressive groups like the Justice Democrats have also supported the idea.
Democratic Congresswoman Alexandria Ocasio-Cortez on Saturday told NBC, "We should leave all options on the table, including the number of justices that are on the Supreme Court." Her remarks have also been echoed by Democratic Senate Minority Leader Chuck Schumer of New York.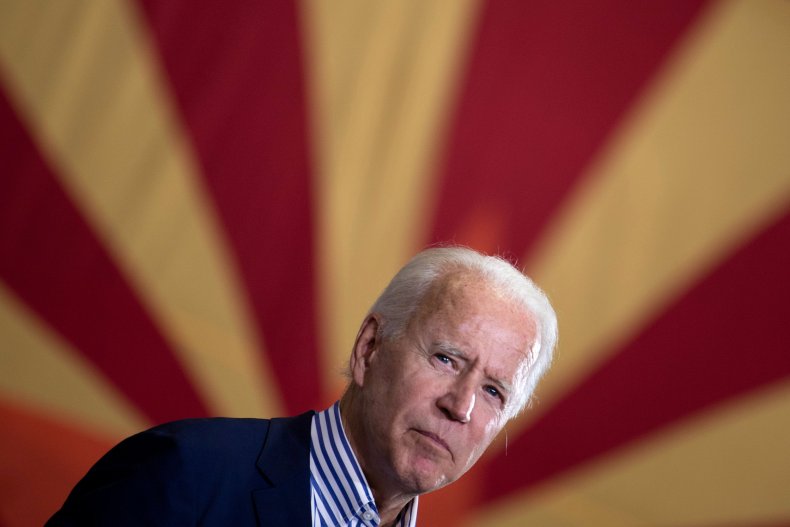 Biden has previously opposed court-packing. In July 2019, during the Democratic presidential primaries, Biden said he opposed expanding the nation's highest court, and he also opposed it during a primary debate in October 2019. In a 2005 speech discussing former President Franklin D. Roosevelt's attempt to expand the court to 15 justices in 1937, Biden called the move a "power grab."
"You'll know my opinion on court-packing when the election is over," Biden told reporters on Thursday. "It's a great question, and I don't blame you for asking. But you know, the moment I answer that question, the headline in every one of your papers will be on the answer to that question."
Biden clarified that he didn't want his answer to be a distraction from bigger issues facing the nation during the campaign.
Biden didn't answer a question about the issue during the first presidential debate on September 29, nor did his running mate, Democratic Vice Presidential nominee Kamala Harris, when asked by Republican Vice President Mike Pence during Wednesday night's vice presidential debate.
The issue became especially prominent following the September 18 death of liberal Supreme Court Justice Ruth Bader Ginsburg. Immediately after her death, Trump pledged to quickly nominate a replacement, contradicting McConnell's refusal in 2016 to let then-Democratic President Barack Obama seat his Supreme Court nominee Merrick Garland onto the court because it was an election year.
Newsweek contacted the Biden campaign for comment.