Joe Biden Will Discuss $1,400 Stimulus Checks With Americans This Week, Says Jen Psaki
White House Press Secretary Jen Psaki said on Sunday that President Joe Biden is "looking forward" to discussing plans for his $1,400 stimulus checks with Americans as he readies to hit the road this coming week for his first official trip as president.
With the conclusion of former President Donald Trump's Senate impeachment trial, lawmakers in both chambers of Congress are on scheduled breaks until February 22. Meanwhile, Biden plans to step outside of Washington D.C. to visit Americans, starting with a CNN town hall in Wisconsin on Tuesday night.
"The president is looking forward to getting out in the country, engaging with people about his plans to get relief, direct checks into their hands and expedite vaccine distribution and reopen schools," Psaki told the Wall Street Journal.
"That has been his focus for some time," she added, "but he will redouble his efforts in the days and weeks ahead."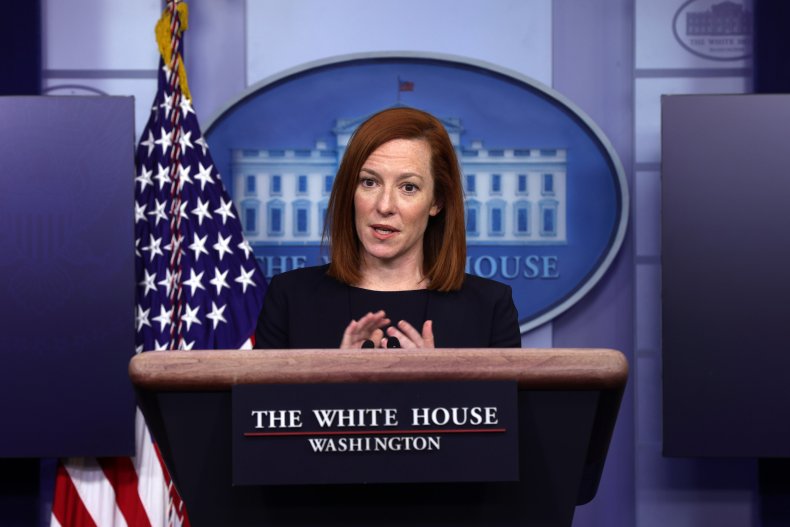 Democrats have promised to quickly deliver Biden's $1.9 trillion coronavirus relief package when they next convene for legislative business and have set up for a vote that will allow the plan to be passed without adjustments to accommodate Republicans who oppose it. On Thursday, the House Ways and Means Committee voted to approve the $1,400 checks in a 24-18 vote.
The measure is expected to pass in the House by the start of March. Senate Democrats could then approve it without GOP support through the budget process called reconciliation.
Along with the checks, Biden's sprawling plan also includes $400 weekly federal unemployment benefits, funding for state and local governments and $160 billion to ramp up COVID-19 vaccine distribution and testing.
"We have already lost over 450,000 people, and we could lose a whole lot more if we don't act and act decisively," the president said on Tuesday. "As I have said before, children are going to bed hungry. A lot of families are food-insecure. They are in trouble. That's my job."
Even though he doesn't need it, Biden continued his efforts to gather bipartisan support for the relief package amid Trump's Senate impeachment trial. As the trial began to wind down on Friday, the president met with a group of mayors and governors from both sides of the political aisle to garner support for the bill.
Some congressional Republicans have staunchly opposed the high cost of the package, but recent polling data shows that a majority of GOP voters support Democrats using reconciliation to pass the massive economic package.
In a Hill-HarrisX poll, released Friday, about 60 percent of Republican respondents supported Democrats using reconciliation to push through a stimulus bill without the support of their GOP colleagues in Congress.
Newsweek reached out to the White House for further information on Biden's first official trip as president.