Joe Biden Would Have Beat Trump Had He Run For President, Democrat Says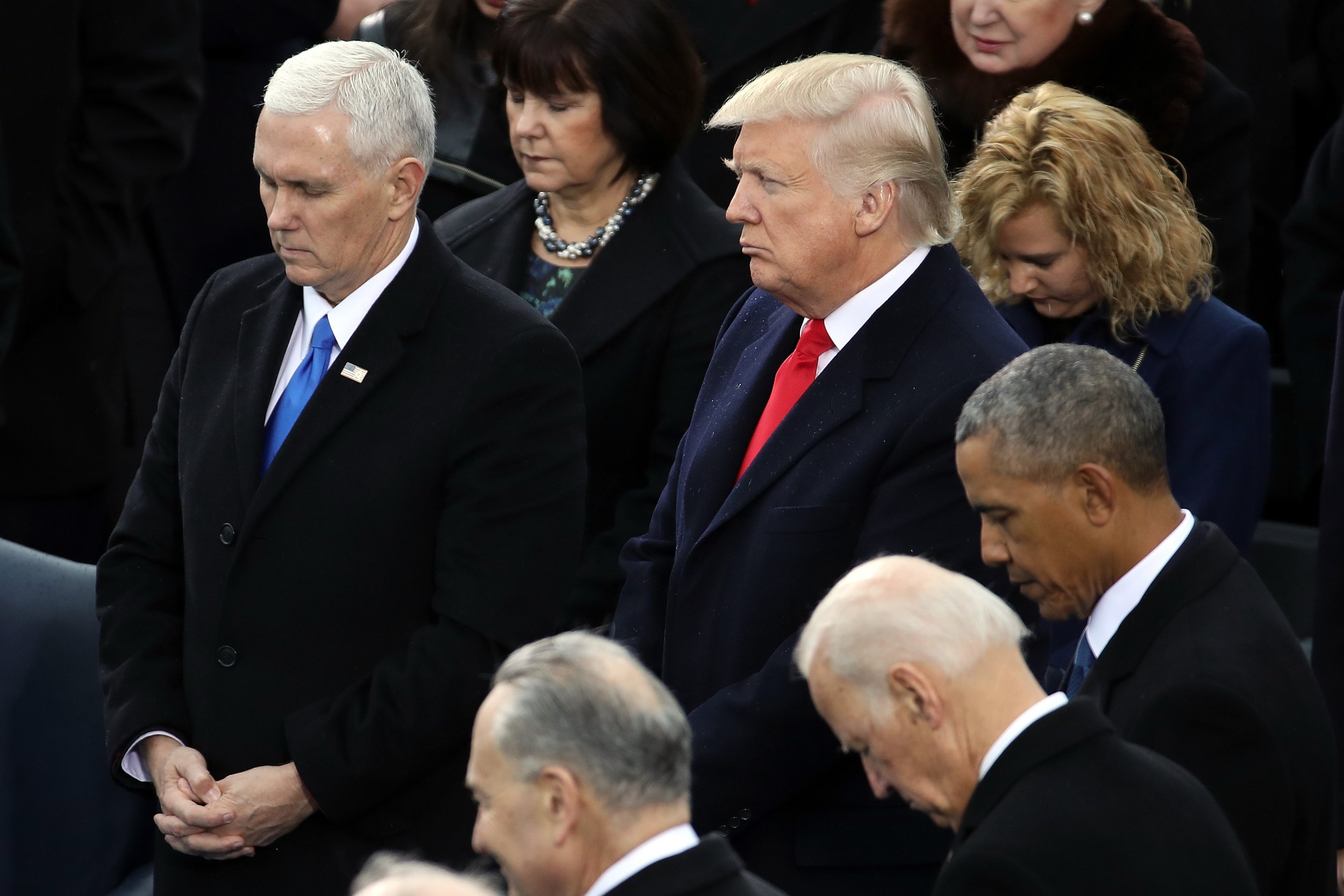 Former President Barack Obama's vice president, Joe Biden, would likely have defeated Donald Trump in the 2016 presidential election had they run against each other, a Democratic congressman said.
"If it were a race in the last six weeks of the election between Joe Biden and Donald Trump, I think Joe Biden probably would have been successful," Representative Joe Kennedy III of Massachusetts said in an interview with Politico's Off Message podcast posted on Tuesday.
Related: Biden's favorite meme involves Obama, Trump and a birth certificate
Kennedy, who delivered the Democrats' official response to Trump's State of the Union address last week, said in the podcast he believed Biden would have won, although he admitted to being "a very strong supporter of Mrs. Clinton's" and noted "she would have been a great president."
Biden did not run in 2016 because he and his family were grieving over the death of their son Beau in May 2015. The former vice president has said a few times that he believes he could have beaten Trump had he run.
In December, Biden said he may consider a run for president in 2020 if no viable Democratic candidate emerges. "If in a year from now, if we're ready and no one has moved in that I think can do it, then I may very well do it. But I'm being as honest as I can," Biden said.
Biden and Trump have sparred before. In October 2016, Biden said he wished he could "take [Trump] behind the gym" for bragging about groping and kissing women without their consent. Trump replied that he would "love" to fight him.
Kennedy, a rising star in the Democratic Party, joked he would be willing to consider running in 2020 if he could "sail in as Oprah's VP," referring to Oprah Winfrey. "Short of that, I'm not holding my breath," he said during the interview.
A poll published last month on possible 2020 election matchups found that Trump trails Biden 57 percent to 40 percent, Winfrey 51 percent to 42 percent and former Democratic presidential candidate Bernie Sanders 55 percent to 42 percent.