Will Biden Run Against Trump? 'I May Very Well Do It' In A Year, He Says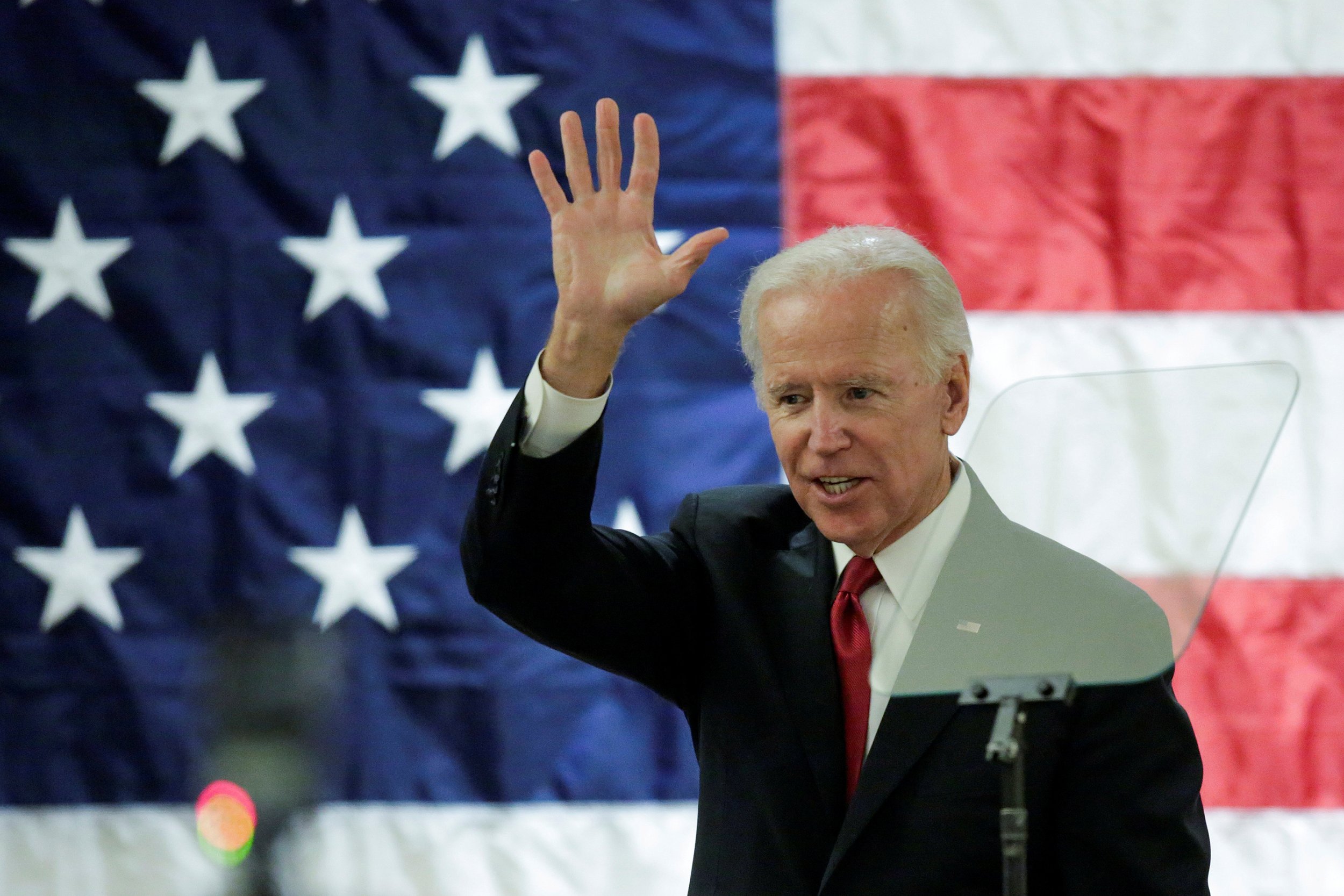 Former Vice President Joe Biden on Wednesday reiterated he "may very well" run for president in 2020 if no viable Democratic candidate emerges.
"If I were offered the nomination by the Lord Almighty right now, today, I would say, 'No,' because we're not ready, the family's not ready to do this," Biden said on ABC's daytime talk show "The View." "If in a year from now, if we're ready and no one has moved in that I think can do it, then I may very well do it, but I'm being as honest as I can."
It is not the first time former President Barack Obama's vice president has flirted with a bid, but Biden in the past few months has appeared to lean more in favor of another run, according to his confidants.
Biden at a hedge fund conference in May said, "I may very well do it" if he was the best candidate and healthy, but at the time did not specify a potential date for when he might pull the trigger.
"I never thought she was a great candidate," added Biden of 2016 Democratic nominee Hillary Clinton. "I thought I was a great candidate."
Presidential candidates usually announce their bid a year or two before the general election.
Biden's spokesman Bill Russo declined to elaborate on Biden's comment on Wednesday for Newsweek.
The former vice president did not run in 2016 because he and his family were grieving over their son Beau, who died of cancer in May 2015. But Biden has said several times that he believes he could have beaten Donald Trump had he campaigned.
Trump over the summer bashed another potential presidential candidate, Bernie Sanders, predicting the independent who lost the Democratic Party nomination to Clinton would run against him "even if he's in a wheelchair."
Trump, 71, was referring to Sanders turning 79 years old in 2020. Biden would be 77 years old by then. Trump has not commented on Biden recently, but in July 2016 said the Democrat "is not a very smart guy" and is "ill-prepared because he says so many things that are absolutely wrong about me."
Biden in October 2016 said he wished he could "take (Trump) behind the gym" for bragging about groping and kissing women without their consent, and Trump responded he would "love" to fight Biden.
A poll conducted last month indicated that Biden would win 46 percent of the vote compared with 35 percent for Trump.