Joe Manchin: William Barr's Spying Claim 'Horrible'; Doesn't 'Yet' Regret Voting to Confirm Attorney General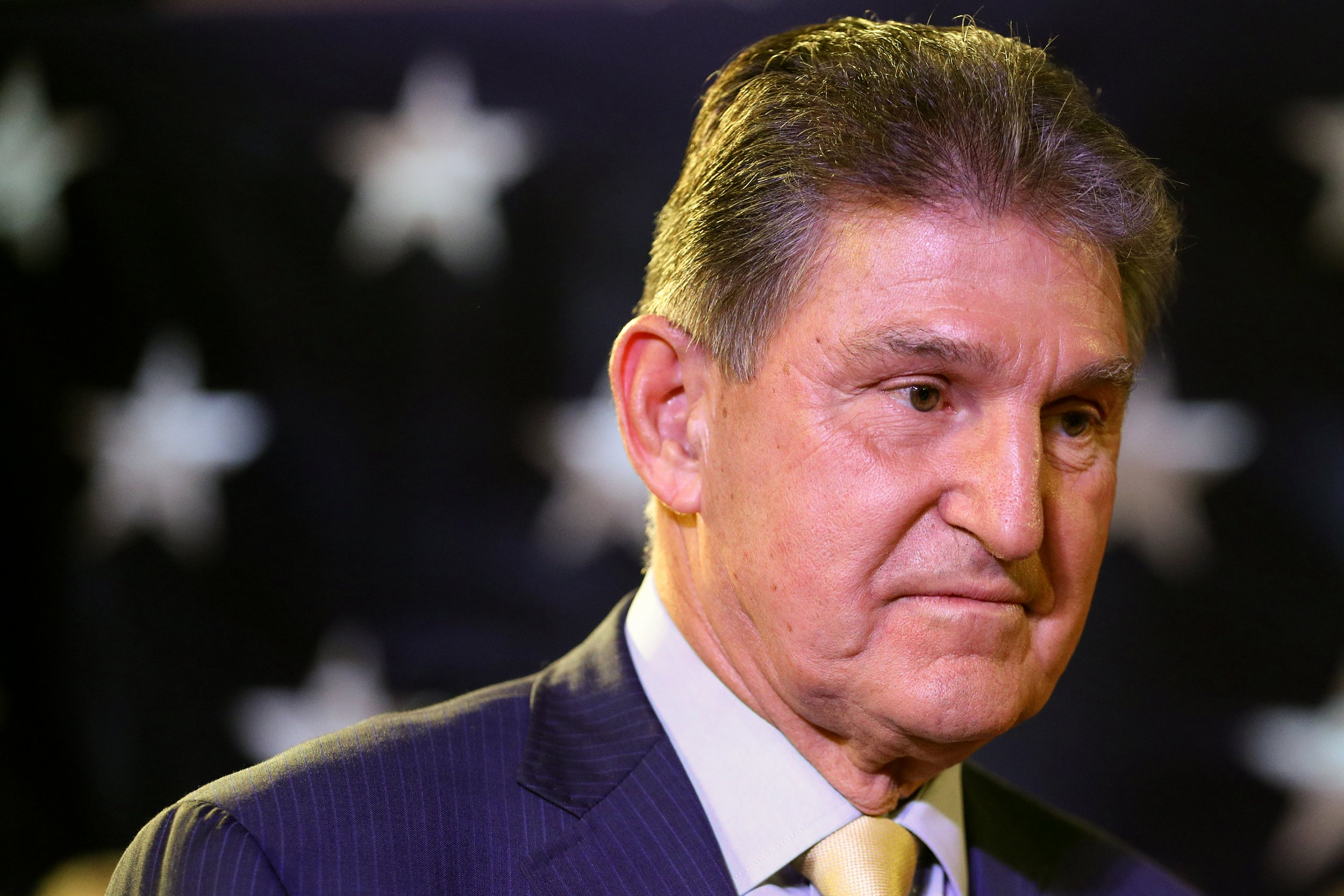 One of only three Democrats who voted to confirm William Barr as U.S. attorney general now suggests he could soon regret that decision if Barr doesn't release special counsel Robert Mueller's full, unredacted report to Congress.
"Not yet," West Virginia Senator Joe Manchin told Newsweek on Thursday when asked whether, given Democrats' recent frustration with Barr's claims of "spying" and his stated intentions to not release the full report, he regretted breaking from party ranks to support the Trump nominee for the nation's top law enforcement official. "I'm going to give the man the chance to release that report, let us see everything."
Asked whether Barr's refusal to release the full report and underlying evidence, which House Democrats say they are prepared to subpoena and go to court to obtain, Manchin suggested his mind could change. But pressed further, he would not say definitively whether he would regret his vote for the man who Democrats have lambasted in recent days for pushing what they call a "debunked conspiracy theory."
"It makes it a little bit more difficult," he told Newsweek. "That would be very, very critical on his credibility. I hope he takes that seriously. We'll wait and see what happens. I'm hoping he does the best thing. I'm always very optimistic and hopeful."
Testifying before Congress this week before separate panels about the Justice Department's budget requests, Barr continued to say that he would not release the full report to Congress because it would not be in compliance with DOJ guidelines and federal laws.
"I don't intend at this stage to send the full, unredacted report to the committee," Barr said.
The attorney general also stated that he believed "spying did occur" by the FBI on the 2016 Trump campaign and that he would investigate the matter, a revelation that shocked and angered Democrats while earning Republican praise.
"I think spying did occur," Barr told members of a Senate Appropriations subcommittee. "But the question is whether it was adequately predicated. And I'm not suggesting it wasn't adequately predicated. But I need to explore that."
The attorney general did not provide any evidence for his claims, and he would only go so far as to say, "there is a basis for my concern." He later tried to walk back some of his remarks at the end of the hearing.
"I just want to make it clear, thinking back on all the different colloquies here, that I am not saying that improper surveillance occurred," Barr said. "I am saying I am concerned about it and looking into it, that's all."
Manchin labeled Barr's currently uncorroborated spying claim "a horrible comment," but said it wasn't enough to sway the moderate Democrat regarding his feelings about voting to confirm Barr.
"The bottom line is, there's no doubt that Russians were involved," he said of the Russian interference in the 2016 elections. "There's not one person who served on [the Intelligence committees] that believed anything except what we saw: the facts. They were very much involved."
The two other Democratic senators who voted to confirm Barr were Doug Jones of Alabama and Kyrsten Sinema of Arizona. The communications offices for both Jones and Sinema did not respond to Newsweek's questions regarding the senators' current stances on Barr.
This story has been updated to include that the offices of Jones and Sinema did not respond to Newsweek.