Joe Manchin Calls For Second Vote on 1/6 Commission, But Holds Fast on Filibuster
Sen. Joe Manchin (D-W. Va.) has called for a new Senate vote on forming a January 6 commission, while reiterating his opposition to eliminating the upper chamber's filibuster rule.
Manchin, a moderate Democrat who has faced heavy criticism for his opposition to filibuster reform and certain progressive policies and legislation, made the remarks Thursday evening during an interview with CNN's Manu Raju.
After Ranju asked Manchin if there was any evidence that Senate Minority Leader Mitch McConnell (R-Ky.) wants to "work" with him in light of the bipartisan commission to investigate the Capitol riot being blocked by Republicans, the senator insisted that the proposal was not really "dead" while extolling the virtues of bipartisanship.
"I'm not saying that one's dead either," Manchin said. "I'm not saying that one's dead either, you know? I was very disappointed. I think it was wrong what he did, and I've said that. He knows how I feel about that. And they looked at it as truly political. I did not look at it as political from that standpoint, I looked at it as our country coming back together."
"It was totally everything they asked for. It was totally bipartisan," added Manchin. "I think Nancy Pelosi was very gracious in what she had offered, basically making it totally bipartisan. Chuck Schumer said, 'Ok, I'll do the same.' Everything was done in the most bipartisan way."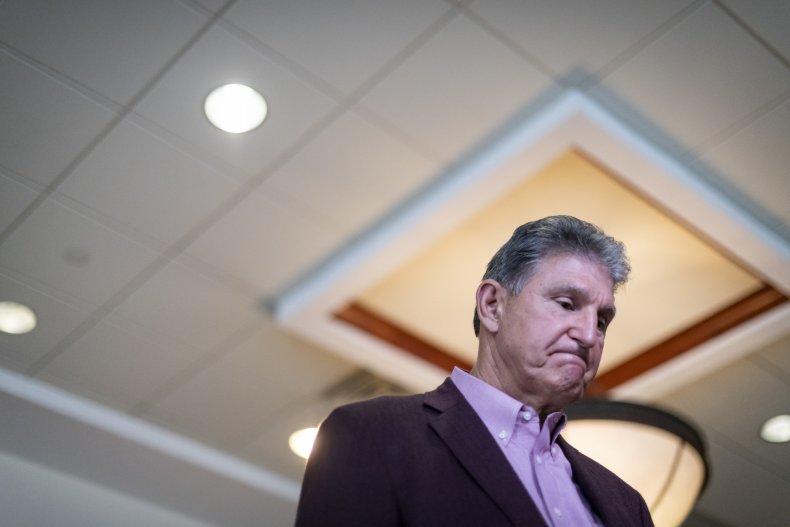 Raju then noted that the commission had been blocked by Republicans "because of the filibuster." Manchin said that "one person blocked it on that," while maintaining that Democrats only "need three more" votes and should "give it another shot."
Bills require 60 votes to avoid the filibuster. There were six Republicans who joined with Democrats in favor of the commission, while a seventh, Sen. Pat Toomey (R-Pa.), was not present but said he would have voted for the commission if he were.
Manchin refused to answer directly when Raju repeatedly pressed him on whether he would take eliminating the filibuster entirely "off the table," while arguing that the Senate would "not work" if the minority party does not have any "input."
He also would not indicate whether he would be open to an exemption to the filibuster in order to pass voting rights bills. He suggested that he is likely against any changes by pointing out that Democrats changed the rule in 2013, prompting Republicans to eliminate the filibuster for Supreme Court nominees in 2017.
Manchin and Sen. Kyrsten Sinema (D-Ariz.) are often cited as the primary Democratic obstacles to reforming the filibuster in a Senate that is split 50-50. Extensive and ongoing efforts from progressives to convince the pair to change their minds on the issue have so far proven unsuccessful.
President Joe Biden appeared to be referencing Manchin and Sinema while explaining difficulties in passing voting rights legislation during a speech in Tulsa, Oklahoma on Tuesday.
"I hear all the folks on TV say, 'why doesn't Biden get this done?'" Biden said. "Well, because Biden only has a majority of effectively four votes in the House and a tie in the Senate—with two members of the Senate who vote more with my Republican friends. But we're not giving up."
Manchin said that he had "spoken to the White House" about Biden's remarks and insisted that it was "taken totally out of context."
Newsweek reached out to Manchin's office for comment.