Joe Manchin, Mitt Romney Announce Senate Deal on Biden's Infrastructure Plan
Democratic West Virginia Senator Joe Manchin and Republican Utah Senator Mitt Romney have announced that a bipartisan group of senators has reportedly reached a "framework" deal for Democratic President Joe Biden's infrastructure spending bill. The group is expected to discuss the deal with Biden on Thursday.
"We came to an agreement on a plan that we have and we're just going to try to wrap it up tomorrow," Manchin told reporters.
While full details of the proposal have not yet been released, the $1.2 trillion plan was created by a bipartisan group of 21 senators known as the "G-21." The plan is reportedly $1 trillion less than both the $2.25 trillion plan that Biden originally proposed. It is also less expensive than the slimmed-down $1.7 trillion proposal that Biden created with the hope of luring Republican senatorial support.
The bipartisan plan is expected to include highway and other traditional infrastructure improvement proposals. However, it remains to be seen whether it will include the investments in child care centers and other facilities that Biden initially sought. Republicans initially rejected those proposals as costly and unneccessary.
Republican Ohio Senator Rob Portman, one of the bipartisan team's negotiators, said that the new deal addressed disagreements over where the plan's funding, or "pay-fors", will come from. The plan includes a mix of repurposed funding and $559 billion in new spending, Reuters reported.
"We have a good balanced group of pay-fors. That was important to both sides," Portman told reporters. "I will say in good faith we tried to get there. We didn't agree on everything but we were able to get there."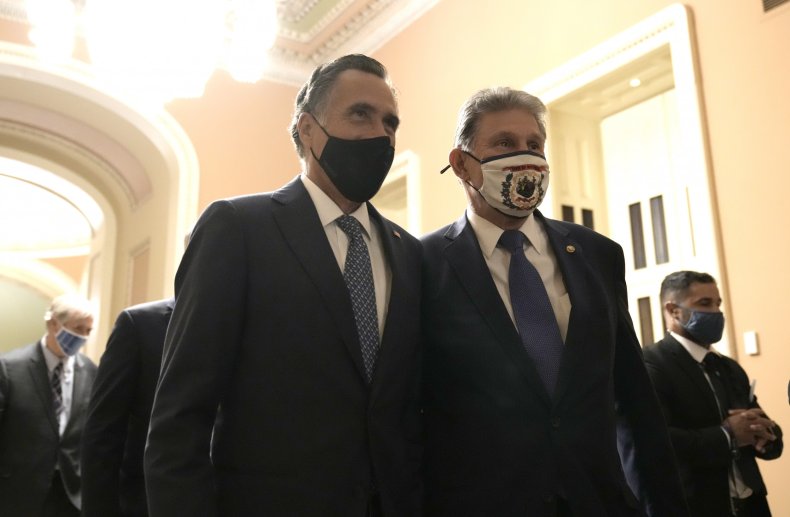 Independent Vermont Senator Bernie Sanders criticized the G-21 plan on Sunday for not including enough provisions to address climate change.
"As I understand it, the so-called bipartisan plan really only provides about 25 percent of the money that the president asked for," Sanders told NBC News' Meet the Press. "How do you go forward right now in this moment in history and not address the terrible climate crisis that we face and transform our energy system?"
Democratic House Speaker Nancy Pelosi of California and Democratic Senate Majority Leader Chuck Schumer of New York have both reportedly pledged to force vote on the plan sometime in July. Both have also pledged to vote on a larger Democratic infrastructure package during the same month.
Any plan put forth in the Senate will require at least 60 Senate votes to become law. With an evenly split Senate—50 to 50—Democrats will need at least 10 Republican senators to back the legislation.
Schumer and Sanders have both proposed passing a larger infrastructure package using the budget reconciliation process. The maneuver would allow the bill to pass without Republican support. But the maneuver will only work if all 50 members of the Senate Democratic caucus vote in favor of it.
The American Society of Civil Engineers (ASCE) has estimated that the U.S. should invest at least $5.9 trillion into improving its infrastructure. At the beginning of March, the ASCE gave the nation's infrastructure an overall "report card" grade of a C-minus. The grade was a slight improvement from the D-plus the ASCE gave U.S. infrastructure in 2017.
The ASCE has suggested investing the amount over the next decade in order to get the country's bridges, transportation, water systems and roads back into good working conditions.
Newsweek contacted the White House for comment.