Joe Rogan 'Feels Bad' for Jen Psaki in White House Press Secretary Job
Joe Rogan expressed sympathy for Jen Psaki on the Thursday episode of The Joe Rogan Experience, saying he "feels bad" for the outgoing White House press secretary and what she had to go through in the role.
"I feel bad for that Jen Psaki lady," the controversial podcaster said. "Everybody says she's shrill in the way she communicates but whatever. Imagine having that job! F**k that job, because she has to debate with people more than the president does."
On Thursday, Psaki announced that she will be stepping down as White House press secretary on May 13 after assuming the role with the Biden administration in January 2021. She will be replaced by the principal deputy press secretary, Karine Jean-Pierre.
During his Thursday show, Rogan suggested they actually had similar jobs—but admitted Psaki had it harder. He explained: "She has to go back and forth with the press. And sometimes she says things in confidence but, just like being on a f***ing podcast, sometimes you say things and you think it's true while you're saying it."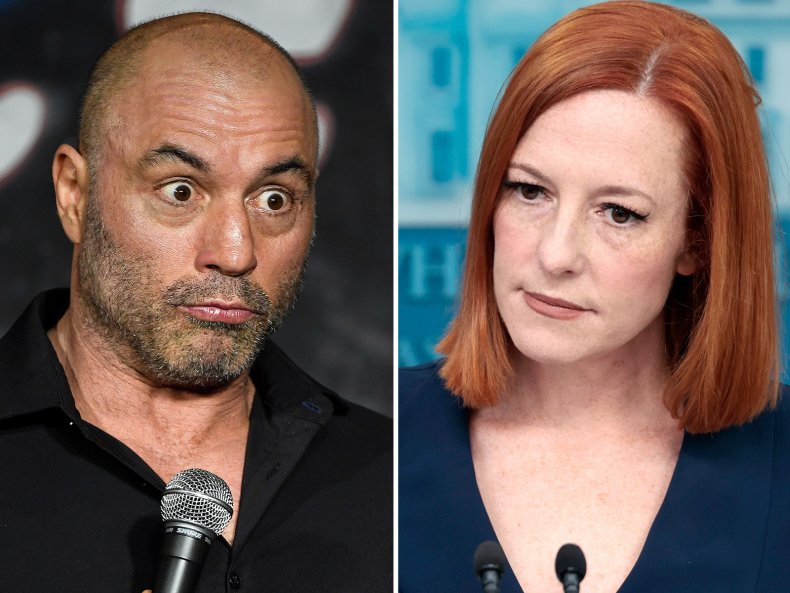 "It turns out it's not and you represent the president of the United States and no one is fact-checking you in real-time," Rogan said. It's all happening live on television. Yikes!" He added once more for emphasis: "F**k that job!"
Speaking about the high profile position on his podcast, The Joe Rogan Experience, on Thursday, Rogan said: "The whole thing is 'gotcha.' The press wants to get her and make her look stupid and she wants to show them that she's the girl boss and 'I have all the facts.'"
Referencing the press secretary's oft-used phrase, Rogan added: "She doesn't even 'circle back' anymore, do you notice that?... That was her thing, 'circle back.' She doesn't say that anymore, because people started making fun of it and then also because she didn't want to circle back.
"She would've already circled back on those other things," he said. "There was a lot of things she was supposed to circle back on. She probably has a f***ing to-do list that's a mile long."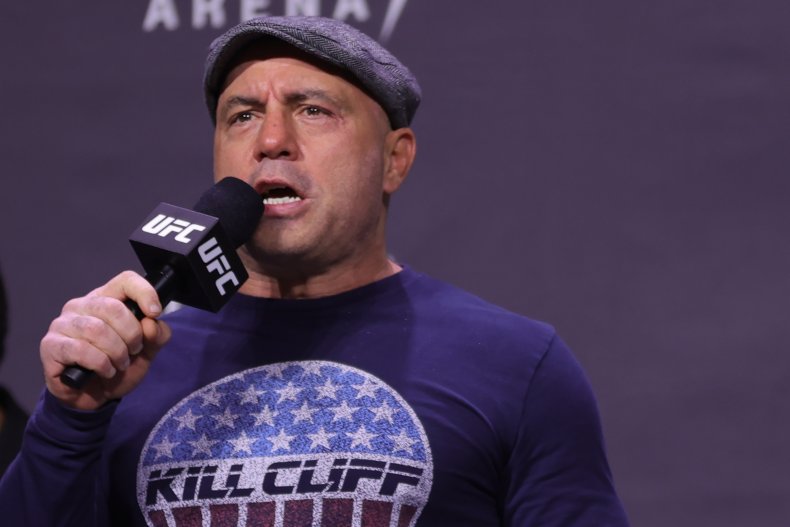 Rogan's guest, comedian Tony Hinchcliffe, also threw his support behind Psaki by joking: "Got to give her credit for breaking that glass ceiling...they normally don't give redheads a position like that."
Rogan's show of support comes three months after Psaki appeared to criticize him when asked about Spotify's decision to add content advisories to podcast episodes that discussed COVID-19 following controversial claims Rogan made on his podcast about vaccines. While Psaki didn't reference Rogan directly, she said that the disclaimer was "a positive step, but there is more that can be done."
Psaki took over as press secretary from Kayleigh McEnany (whom Rogan called "the GOAT") in January 2021. She had previously served in former President Barack Obama's administration as the deputy press secretary in 2009 before moving to various other roles in communications at the White House. She went on become a political commentator on CNN from 2017 until 2020 when she returned to the White House for the press secretary role in the Biden administration.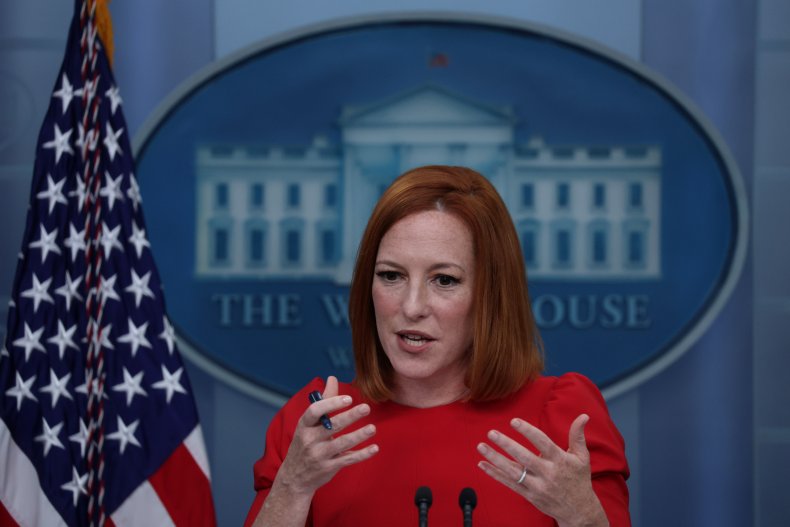 Last month, Axios reported that Psaki was in secret talks with MSNBC to join the network with a TV role.
The White House named Karine Jean-Pierre as Psaki's successor. Psaki became emotional as she introduced "my friend, my colleague, my partner in truth" Jean-Pierre to the press at the podium when she announced she was stepping down on Thursday.
Jean-Pierre is currently serving as the principal deputy press secretary and will be the first black woman, and the first openly gay person to serve in the role. She previously served as Vice President Kamala Harris's chief of staff during her 2020 presidential campaign, and also worked on former President Obama's campaigns in 2008 and 2012.
Newsweek reached out to Jen Psaki and Joe Rogan for comment.