The Joe Rogan Experience is at the center of a controversy with Spotify as the streaming giant announced its strategy for tackling misinformation on its biggest podcast.
"Content advisory" warnings are to be attached to podcast episodes about COVID-19 as Rogan's show continues to be accused of allowing controversial guests to spread misleading information to the podcast's estimated 11 million listeners per episode.
Rogan addressed the situation in an Instagram video on Sunday, in which he apologized to Spotify, and said he is often unprepared to deal with some of his guests' opinions due to the free-flowing, conversational nature of his show, saying that he is not equipped to challenge their claims.
"These podcasts are very strange because they're just conversations," Rogan said in his video.
"And oftentimes I have no idea what I'm going to talk about until I sit down and talk to people. And that's why some of my ideas are not that prepared or fleshed out because I'm literally having them in real-time, but I do my best and they're just conversations, and I think that's also the appeal of the show."
With an audience of millions of listeners, should Spotify not ensure that its biggest show and its host are prepared to put guests' claims to the test?
The appeal of Rogan's show lies in its conversational, informal tone; the banter with guests and the free-flowing discussions.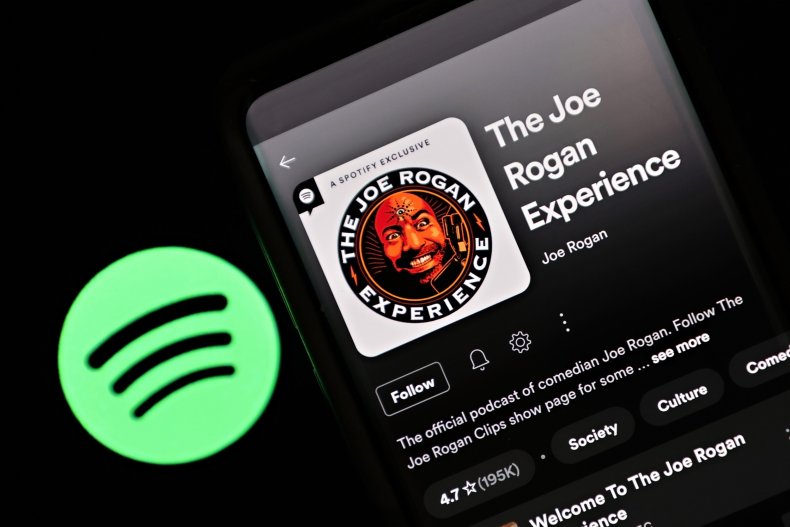 Rogan continued on Sunday: "It's one of the things that makes it interesting. So I want to thank Spotify for being so supportive during this time, and I'm very sorry that this is happening to them and that they're taking so much from it."
Rogan has defended his decision to book vaccine-skeptic guests such as Dr. Robert Malone and Dr. Peter McCullough.
However, it seems that this aspect of the podcast is now backfiring as these informal conversations and an ill-prepared host have been allowing misinformation to spread, resulting in protests from artists on the platform like Neil Young and Joni Mitchell.
The podcasting juggernaut is not "just conversations" anymore—not when an estimated 11 million people are tuning in every episode.
Newsweek has asked Spotify if they are ensuring Rogan is prepared to handle his guests and their claims.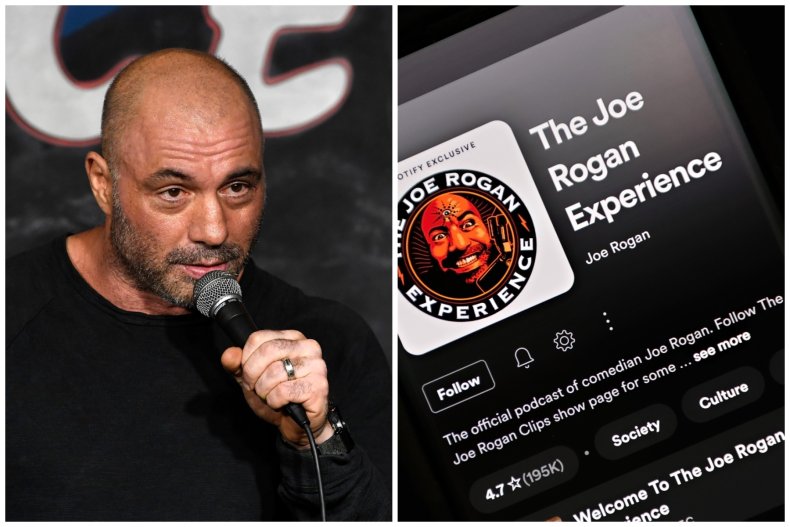 Any show with a similar audience size on TV or radio undergoes rigorous preparation to ensure the hosts are informed on the topic that will be discussed, one expert tells Newsweek.
"On Instagram, Joe Rogan has said that his lack of preparation is part of the appeal of his show, but pretty much any show of his audience size on radio or TV would have conducted plenty of preparation so the host was well-equipped to challenge the claims of controversial guests," Martin SFP Bryant, founder of business and marketing consultancy Big Revolution, explained.
"Even free-flowing, seemingly unplanned conversations can be rigorously prepared by the host and their team so that the guest's claims get put to the test. That way, an audience gets a good understanding of the topic and can better make up their mind about whether to trust the guest or not."
Rogan did acknowledge his "strange responsibility" with a show the size of his.
"It's a strange responsibility to have this many viewers and listeners; it's very strange," he said on Sunday.
"And it's nothing that I prepared for, and it's nothing that I ever anticipated. I am going to do my best in the future to balance things out, I'm gonna do my best."