Why Spotify's Defence of Joe Rogan Leaves It in a Dangerous Position
Spotify is attempting to stand in a precarious middle ground after the streaming giant announced its plans to tackle the spread of COVID-19 misinformation on the platform.
Legions of users are canceling their subscriptions after musician Neil Young pulled his music from the app in protest of The Joe Rogan Experience which has been accused of spreading misinformation around the virus.
Spotify's founder and CEO, Daniel Ek, released a statement on Sunday that outlined the company's plan to tackle misinformation.
"Personally, there are plenty of views on Spotify that I disagree with strongly... it is important to me that we don't take on the position of being content censor while also making sure that there are rules in place and consequences for those who violate them," Ek's statement read in part.
He said Spotify will add a "content advisory" to podcast episodes that discuss COVID, while listeners will be directed to a resource with information from "scientists, physicians, academics and public health authorities."
For the first time, Spotify is having to grapple with publisher issues.
Rogan's podcast draws in a staggering estimated 11 million listeners per episode and he signed a reported $100 million deal with Spotify last year.
"Spotify is walking a fine line to satisfy its own talent (Rogan) and the people it needs but has no direct relationship with (music artists)," Martin SFP Bryant, founder of business and marketing consultancy Big Revolution, told Newsweek.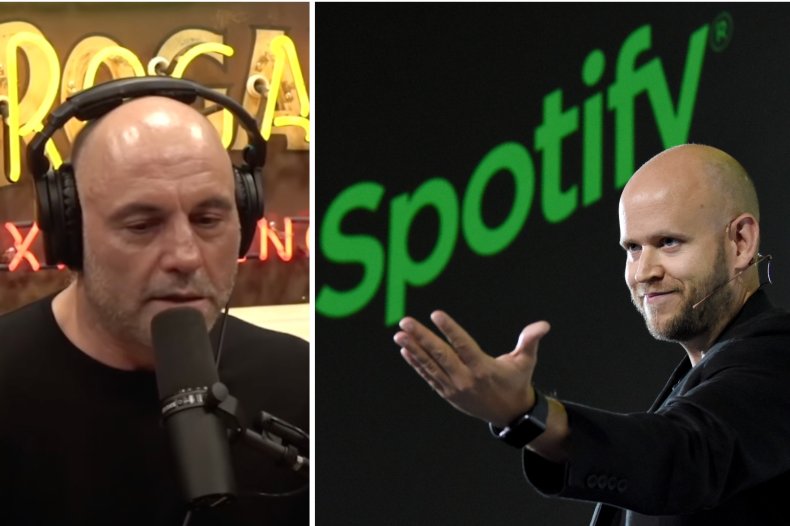 "But when Daniel Ek writes about Spotify's responsibility for 'supporting creator expression while balancing it with the safety of our users,' he's essentially saying that the safety of users doesn't come first—instead it's of equal value to artistic expression.
"It's understandable why he feels the need to say that in his position, but it's a dangerous position to take as a publisher," Bryant added.
Spotify adding disclaimers to certain podcast episodes is not doing a lot to tackle misinformation, argues Sven Carlsson, co-author of The Spotify Play: How Daniel Ek Beat Apple and Amazon in the Race for Audio Dominance.
"What we're seeing is Spotify having to grapple with the same thorny issues that, say, Facebook and Twitter have had to confront. Like those companies, they seem to somewhat reluctantly be transitioning into publishing companies, rather than just tech businesses," Carlsson said.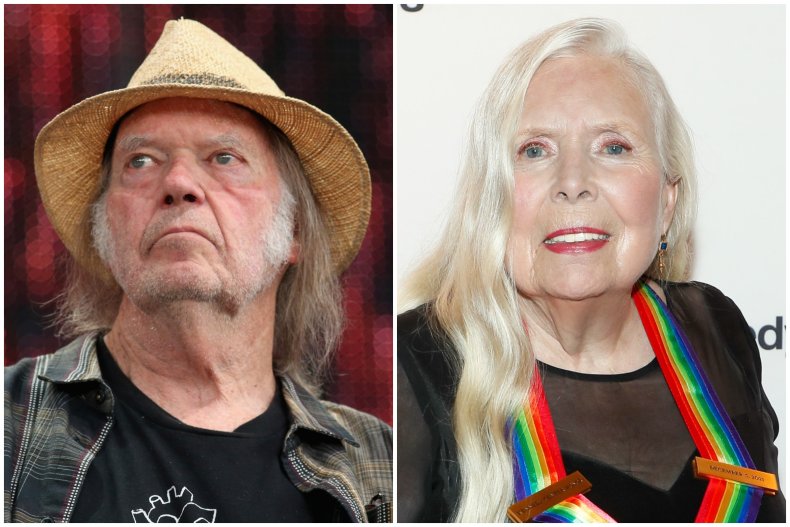 "We now know the rules that Spotify says they have been using to police podcasting. They will apparently add labels to certain content. But apart from that, not a whole lot has changed."
He added: "Above all, Spotify has chosen not to delete any of Joe Rogan's episodes. That means that whatever he or his guests have said has fallen within the bounds of their rules."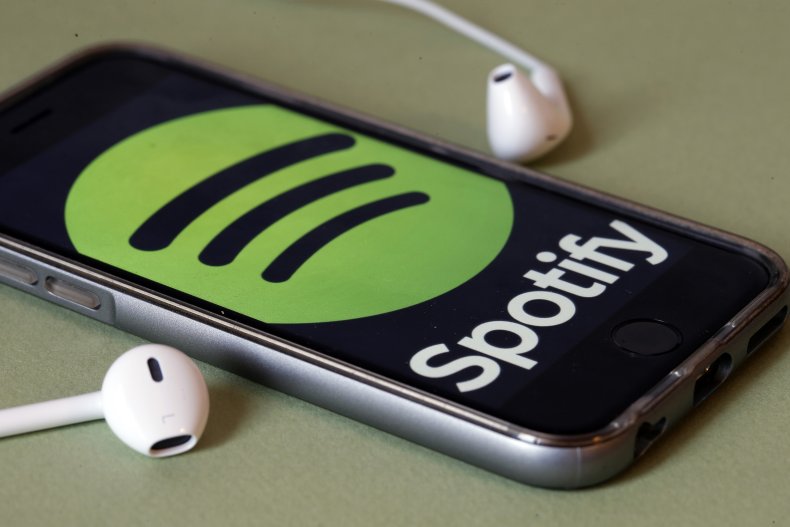 Rogan himself addressed the situation in an Instagram video on Sunday, in which he apologized to Spotify, and said he is often unprepared to deal with some of his guests' opinions due to the free-flowing, conversational nature of his show.
"These podcasts are very strange because they're just conversations," Rogan said in his video. "And oftentimes I have no idea what I'm going to talk about until I sit down and talk to people. And that's why some of my ideas are not that prepared or fleshed out because I'm literally having them in real-time, but I do my best and they're just conversations, and I think that's also the appeal of the show.
"It's one of the things that makes it interesting. So I want to thank Spotify for being so supportive during this time, and I'm very sorry that this is happening to them and that they're taking so much from it."
He added that he often does not know if what his guests say on his show is correct.
"I don't know because I'm not a doctor. I'm not a scientist. I'm just a person who sits down and talks to people and has conversations with them. Do I get things wrong? Absolutely. I get things wrong, but I try to correct them whenever I get something wrong. I try to correct it because I'm interested in telling the truth," he said.
Rogan being ill-prepared to handle the claims of his guests is something that Spotify needs to address, Bryant argues, lest the company allow misinformation to run rampant.
"On Instagram, Joe Rogan has said that his lack of preparation is part of the appeal of his show, but pretty much any show of his audience size on radio or TV would have conducted plenty of preparation so the host was well-equipped to challenge the claims of controversial guests," Bryant said.
"Even free-flowing, seemingly unplanned conversations can be rigorously prepared by the host and their team so that the guest's claims get put to the test.
"That way, an audience gets a good understanding of the topic and can better make up their mind about whether to trust the guest or not."
Newsweek has contacted Spotify for comment.