Joe Rogan has pledged his commitment to Spotify even after being offered $100 million to move his podcast to an alternative platform.
The host of the Joe Rogan Experience continues to face criticism amid an ongoing controversy over misinformation on his show and a scandal over his past use of racial slurs.
Arguably the biggest podcaster in the world, Rogan boasts an estimated 11 million listeners per episode on the Spotify exclusive show.
Earlier this month, video hosting platform Rumble offered to match the $100 million deal the podcaster reportedly signed to host his show exclusively on Spotify.
"How about you bring all your shows to Rumble, both old and new, with no censorship, for 100 million bucks over four years?" Rumble CEO Chris Pavlovski tweeted to Rogan earlier this month.
Now Rogan has finally addressed this offer and said he will be sticking with Spotify which has shown him unwavering support through the tumultuous past few weeks.
"No, Spotify has hung in with me, inexplicably, let's see what happens," Rogan said, per THR, to an audience member on Tuesday night during a stand-up comedy performance in Austin, Texas.
Rumble promotes itself as a "neutral" platform and its "featured channels" section includes Reuters and the New York Post, but it also promotes right-wing figures such as former President Donald Trump, Steve Bannon, as well as pundits Ben Shapiro and Dan Bongino.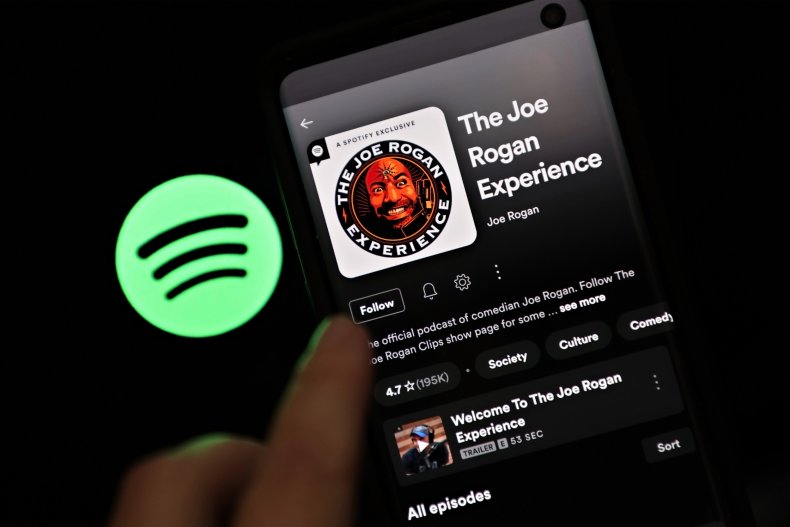 Addressing the N-word controversy during his stand-up show on Tuesday, Rogan said: "I used to say it if [I was talking about] a Richard Pryor bit or something, I would say it in context.
"Somebody made a compilation of every time I said that word over 14 years and they put it on YouTube, and it turned out that was racist as f***. Even to me! I'm me and I'm watching it saying, 'Stop saying it!' I put my cursor over the video and I'm like, 'Four more minutes?!'
He added: "I haven't used that word in years. But it's kind of weird people will get really mad if you use that word and tweet about it on a phone that's made by slaves," then segued into a bit about labor conditions at overseas cellphone factories.
Spotify CEO Daniel Ek has said Rogan himself had removed 113 of his past episodes from the platform.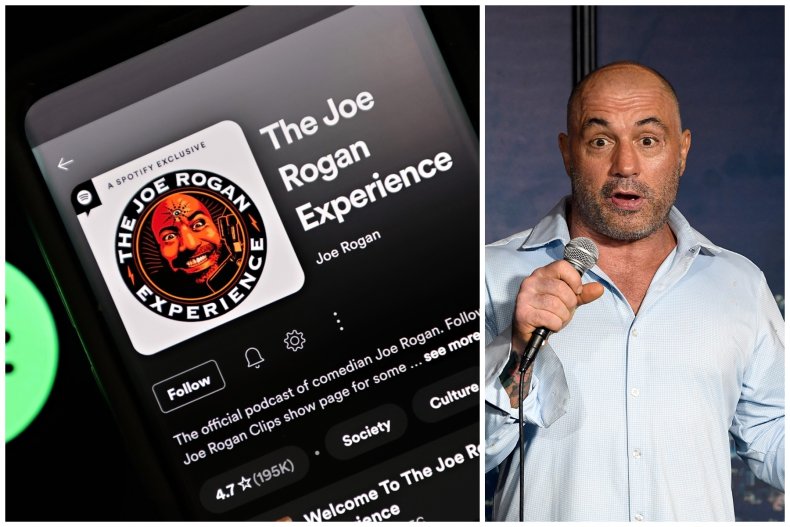 "While I strongly condemn what Joe has said and I agree with his decision to remove past episodes from our platform, I realize some will want more," Ek wrote in a memo to Spotify staff.
"We should have clear lines around content and take action when they are crossed, but canceling voices is a slippery slope. Looking at the issue more broadly, it's critical thinking and open debate that powers real and necessary progress."