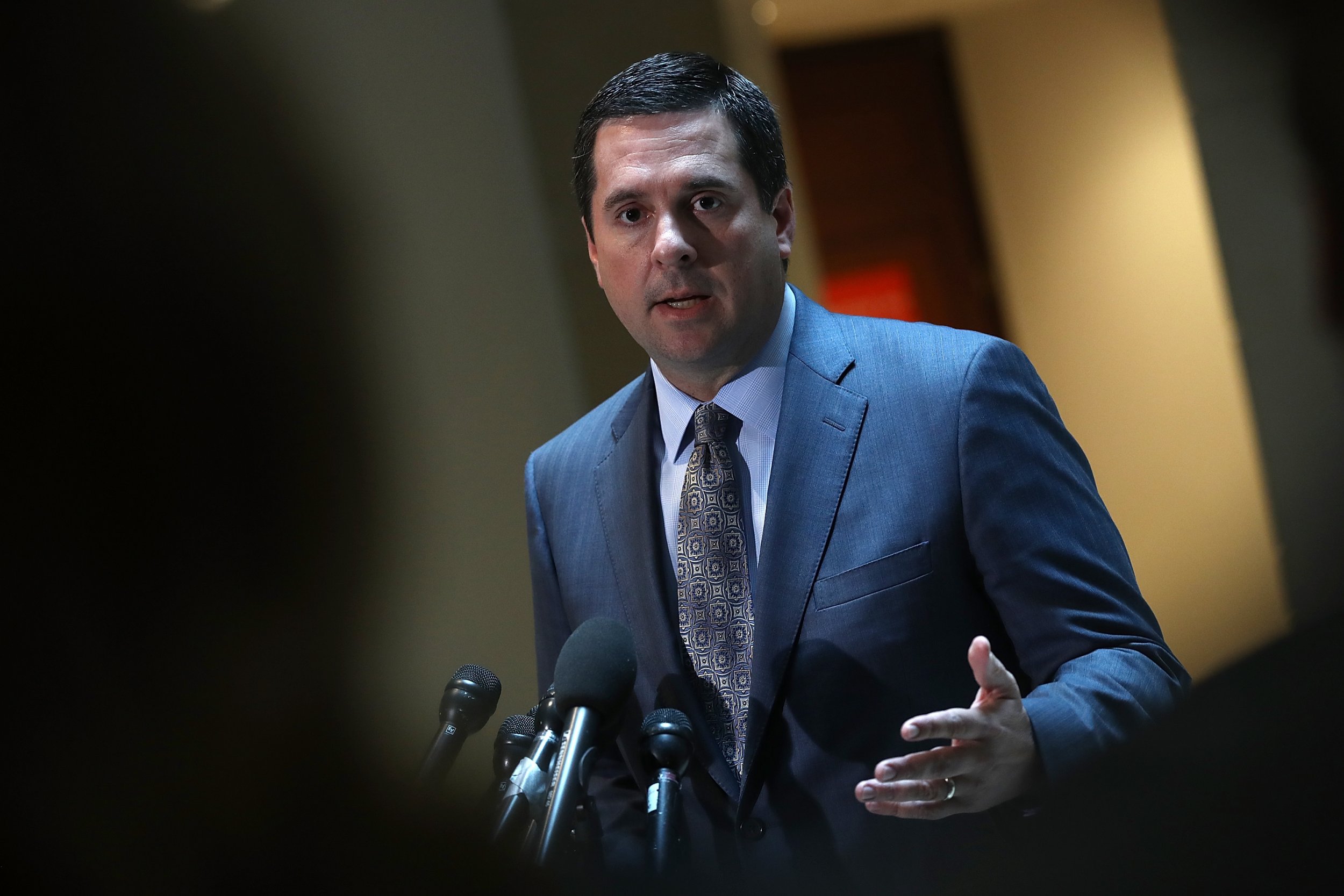 News anchor Joe Scarborough was disparaging of the conspiracy claims made by Representative Devin Nunes that President Donald Trump was spied on by the FBI.
The Morning Joe host was discussing with his panel the fallout from the statement by Attorney General William Barr who said he believed "spying did occur," during the Trump 2016 election campaign.
This week, Nunes said he would send eight criminal referrals to the Department of Justice about alleged misconduct during the Russia investigation. These included claims of leaks of "highly classified material" and conspiracies to lie to Congress and the Foreign Intelligence Surveillance Act (FISA) court, Fox News reported.
The MSNBC program played a clip of an interview Nunes gave Fox News in which the House Intelligence Committee ranking member said that spying on the Trump campaign had begun in late 2015.
Nunes said in the clip: "You have the culmination of the ultimate spying where you have the FBI director spying on the president, taking notes, illegally leaking those notes of classified information. Why? So they could appoint a special counsel to spy on an acting president, again."
But Scarborough did not hold back in his criticism of the Californian Republican. He said: "Again, I don't know about Devin Nunes, all right? Anybody who has ever met…judges who are on the FISA court know these are the best and the brightest, they're also pretty tough men and women.
"They take their jobs extraordinarily seriously and dumbasses like that, that are accusing FISA judges of being part of a conspiracy, a political conspiracy, should be ashamed of themselves.
"They're a disgrace to this country. And this is once again, and Donald Trump's done it all along, this is once again an attack on the federal judiciary. It's that simple," Scarborough said on Friday's show.
The investigation report by special counsel Robert Mueller, summarized by Attorney General Barr, found no evidence of collusion between the White House and Russia to influence the 2016 presidential election. However, it did not exonerate Trump on the question of obstruction of justice.
This has galvanized the Republicans into pushing for the release of documents that would uncover the origins of the Russia investigation.
The GOP has also leapt on the statement by Barr during the second day of testimony on Capitol Hill in which he said of the Trump campaign "I think spying did occur" although he did add, "I'm not suggesting it wasn't adequately predicated. But I need to explore that."