Republican Joe Walsh Implores Congressional GOP to Support Trump Impeachment: 'Put Country Over Party'
A former Republican congressman seeking his party's presidential nomination in 2020 sent a letter to Republicans in the House of Representatives on Thursday, urging them to "put country over party" and push for the impeachment of President Donald Trump.
Former Representative Joe Walsh, who represented the 8th Congressional District of Illinois from 2011 to 2013, published the letter on his campaign website after sending it to congressional Republicans.
In the letter, Walsh encouraged Republicans in the House to support the impeachment proceedings begun by Nancy Pelosi last month following a whistleblower complaint alleging the president had asked the leader of Ukraine to investigate Trump's political rival Joe Biden and his son Hunter.
"President Trump told a foreign leader to dig up dirt on his political opponent," Walsh wrote in the letter. "This can't be acceptable to any Member of Congress—Republican, Democrat, or Independent."
Those in favor of impeachment claim the president's request of the Ukrainian president amounted to asking a foreign country to meddle in American elections, Walsh wrote. He said he believed his fellow Republicans could not condone this behavior in good conscience.
"Please, my friends, speak out in support of this impeachment inquiry," he wrote. "Speak out in support of getting to the bottom of this. Join the Democrats on this one—because it's the right thing to do. There is no disputing that President Trump asked Ukraine to investigate Joe Biden. As Members of Congress, you must condemn that."
He concluded his letter by asking the recipients to uphold their oaths and prioritize being faithful Americans over being faithful Republicans.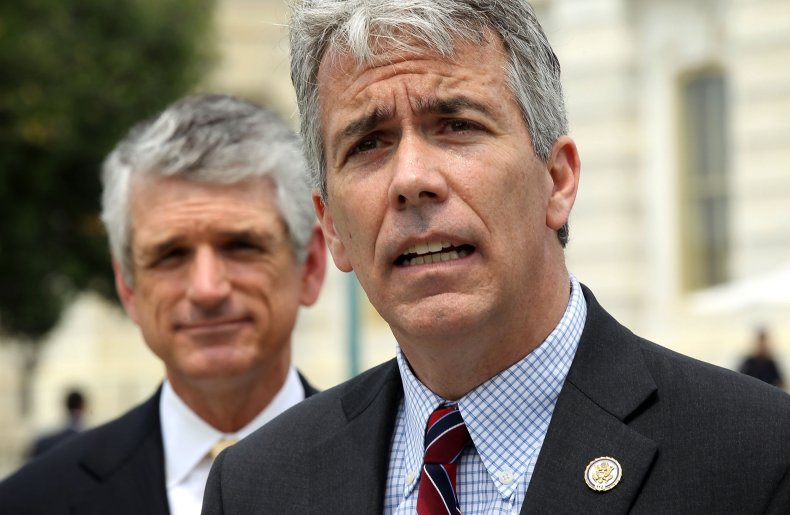 Walsh officially announced that he would be running against Trump for the 2020 Republican presidential nomination on August 25. "We can't take four more years of Donald Trump," he tweeted that day, "And that's why I'm running for President."
In his announcement, he went on to write, "It won't be easy, but bravery is never easy. But together, we can do it."
His opposition to Trump notwithstanding, Walsh identifies as conservative and maintains conservative viewpoints on several issues. He was elected to Congress in 2010 as an affiliate of the far-right Tea Party movement. According to an analysis of Walsh published by Business Insider, he has said that he believes in "traditional" marriage between one man and one woman. Further, he is pro-Israel and a strong proponent of the Second Amendment, going as far as to call himself a "big gun guy."
Yet he has also expressed opinions that could be considered out-of-step with those of some other conservatives. For example in April, Walsh came out in opposition to Trump's proposed ban on transgender people serving in the U.S. military. "Anyone - gay, straight, or transgender - who meets the military's tough standards should be free to serve," he tweeted on April 12.
He has also said that he believes human activity has affected climate change and criticized other Republicans for what he sees as their lack of definitive action on the climate crisis, according to Business Insider.
Walsh faces an uphill battle in contesting Trump's expected 2020 Republican nomination. Even amid the controversy about the conversation with the Ukrainian president and calls for impeachment, recent polls have measured the president's current approval rating at its highest point this year.