Did John Fetterman Hire Convicted Murderers for Campaign as Dr. Oz Claims?
Dr. Mehmet Oz, the GOP candidate for the U.S. Senate in Pennsylvania, called on his Democratic opponent John Fetterman on Thursday to fire two of his campaign staffers who Oz said were convicted murderers.
Oz's communications director, Brittany Yanick, said in a statement that Fetterman, who currently serves as Pennsylvania's lieutenant governor, "consistently puts murderers and other criminals ahead of Pennsylvania communities."
"John Fetterman's even trying to hide his record from voters by running TV ads saying he's tough on crime. His positions—including releasing one-third of inmates onto our streets—says otherwise as does the fact that he hired two convicted murderers on his campaign," Yanick said. "If John Fetterman cared about Pennsylvania's crime problem, he'd prove it by firing the convicted murderers he employs on his campaign."
The two Fetterman campaign workers were identified as Dennis Horton and Lee Horton.
Fetterman's campaign responded to the Oz campaign's statement in a release on Thursday, calling it a "gross smear." The Horton brothers, it said, were wrongfully convicted for a crime and spent nearly 30 years in prison before their sentences were commuted in February 2021. It was Fetterman who "led the charge for the Board of Pardons to commute their sentences to time served," the release added.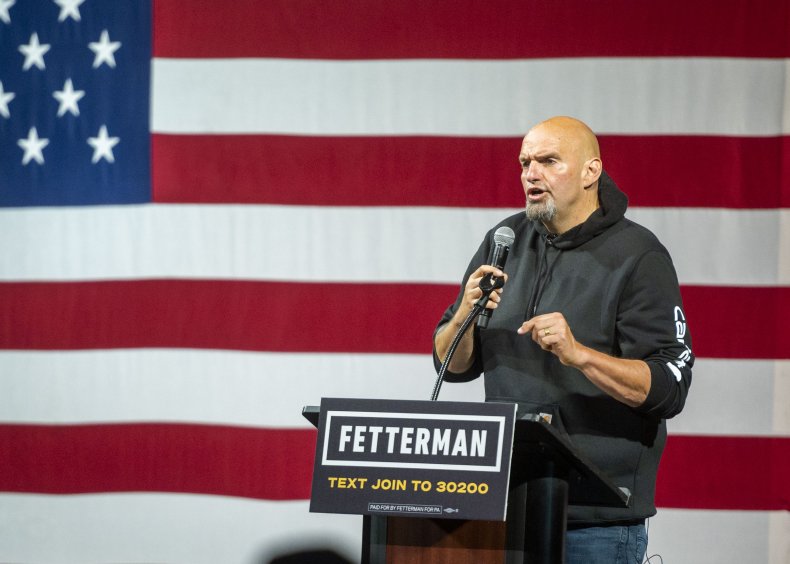 "This smear is a sad and desperate attack from Dr. Oz's shambolic campaign. Going after two campaign staffers is a new low for Dr. Oz. Dennis and Lee, who were wrongfully convicted, are two of the kindest, hardest working people I know—fighting for their release was one of the proudest moments of my career and I'm honored to have them on this team," Fetterman said in a statement. "Does Dr. Oz believe that the wrongfully convicted should die in prison? Does this man have any compassion? He's making a predictable and fear mongering attack against two men who spent 27 years in prison for a crime they didn't commit."
The dispute is the latest instance of conflict between the two opposing candidates who have repeatedly mocked and criticized each other in the contentious race for a U.S. Senate seat. While news reports show that it is true that Dennis and Lee Horton received murder convictions, there is more to the story regarding the two brothers.
According to the Families Against Mandatory Minimums (FAMM) nonprofit, the brothers ran into Lee Horton's childhood friend, Robert Leaf, one evening and let him ride in their car. What they didn't know was that Leaf was carrying a gun he had just used in a shooting, FAMM wrote.
After being arrested and charged, prosecutors offered them four to 10 years to testify against Leaf, but they refused because they knew they had not witnessed or played a part in the crime. The two were then convicted of second-degree murder and sentenced to life in prison.
But in February 2021, the Horton brothers were on a list of more than a dozen people for whom Pennsylvania Governor Tom Wolf signed off on commuted sentences, PennLive.com reported.
"We wound up in prison for 28 years for something somebody else did," Dennis Horton said in a PBS series called Chasing the Dream that aired last year.
A commutation does not declare that the recipient is innocent, but it does partially or fully reduce a sentence. Therefore, the second-degree murder convictions for Dennis and Lee Horton were not technically erased when their sentences were commuted.
Fetterman, who The Philadelphia Inquirer reported advocated for the Hortons' release, said after Wolf commuted the list of sentences last year that each of them are "fully deserving of the chance to return to their families and start a new life."