John Hinckley Jr., the man who attempted to assassinate President Ronald Reagan, is playing a sold-out concert in Brooklyn, New York later this year.
Hinckley, 66, announced the show in a Twitter post last week, writing that he will be performing at the New York City borough's Market Hotel on July 8. "Get your tickets while you can," Hinckley wrote at the time. According to Pilot Venue, the website selling tickets to the event, the show is now sold out.
Hinckley will be released from the court-ordered restrictions he has lived under for years in June, a month before the scheduled concert. The attempted assassination of President Reagan took place in 1981 when Hinckley was 25 years old. Reagan, a Secret Service agent, a police officer, and then-White House Press Secretary James S. Brady were all wounded in the incident.
Hinckley said he was trying to impress actress Jodie Foster and was found not guilty by reason of insanity by a jury in 1982. He spent time in psychiatric care until 2016, after which he was mandated to live with his mother, who died last year, and with other court-ordered restrictions.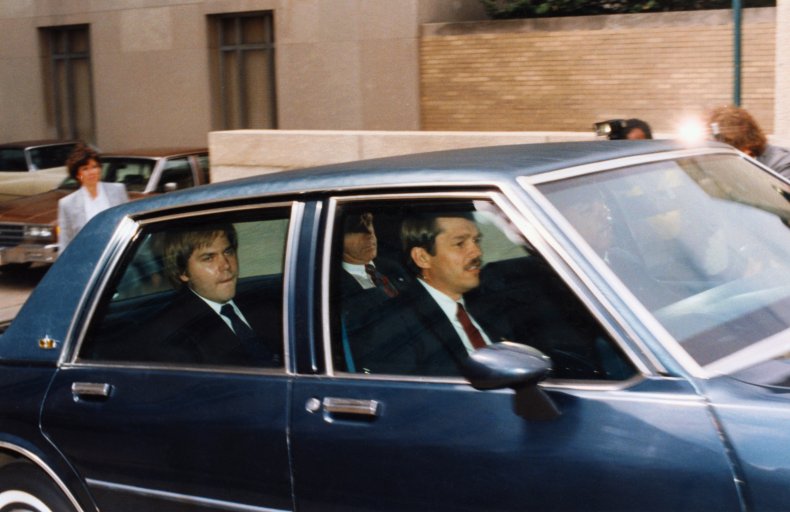 In recent years, Hinckley has focused on music and started his own band in January. His YouTube page has amassed 26,000 subscribers and features videos of him singing and playing the guitar.
In one video posted on December 31, Hinckley said he was starting his own record label called Emporia Records. He's encouraged people to submit demos to the label.
"The first release on this label will be a 14-song CD of my music," Hinckley said. "But I'm also going to be bringing out music by other people, music I think needs to be heard."
The Market Hotel defended hosting Hinckley after receiving criticism on social media.
"The man served 40 years in prison / mental health treatment, paid his debt to society," the person behind the hotel's Twitter account wrote on April 9. "Several darlings of indie music had mental health issues + committed violence / tried to kill people."
In another tweet, the hotel said "Hinckley didn't f**k up a billionth as many lives as the Reagan admin did And Hinckley at least faced some comeuppance for what he did He served 40 years, acknowledged his actions, expressed remorse, was out of his mind incapacitated when he did his crimes and got treatment."
Newsweek reached out to the Market Hotel for additional comment.