New Hampshire Undeclared Voters Warm to John Kasich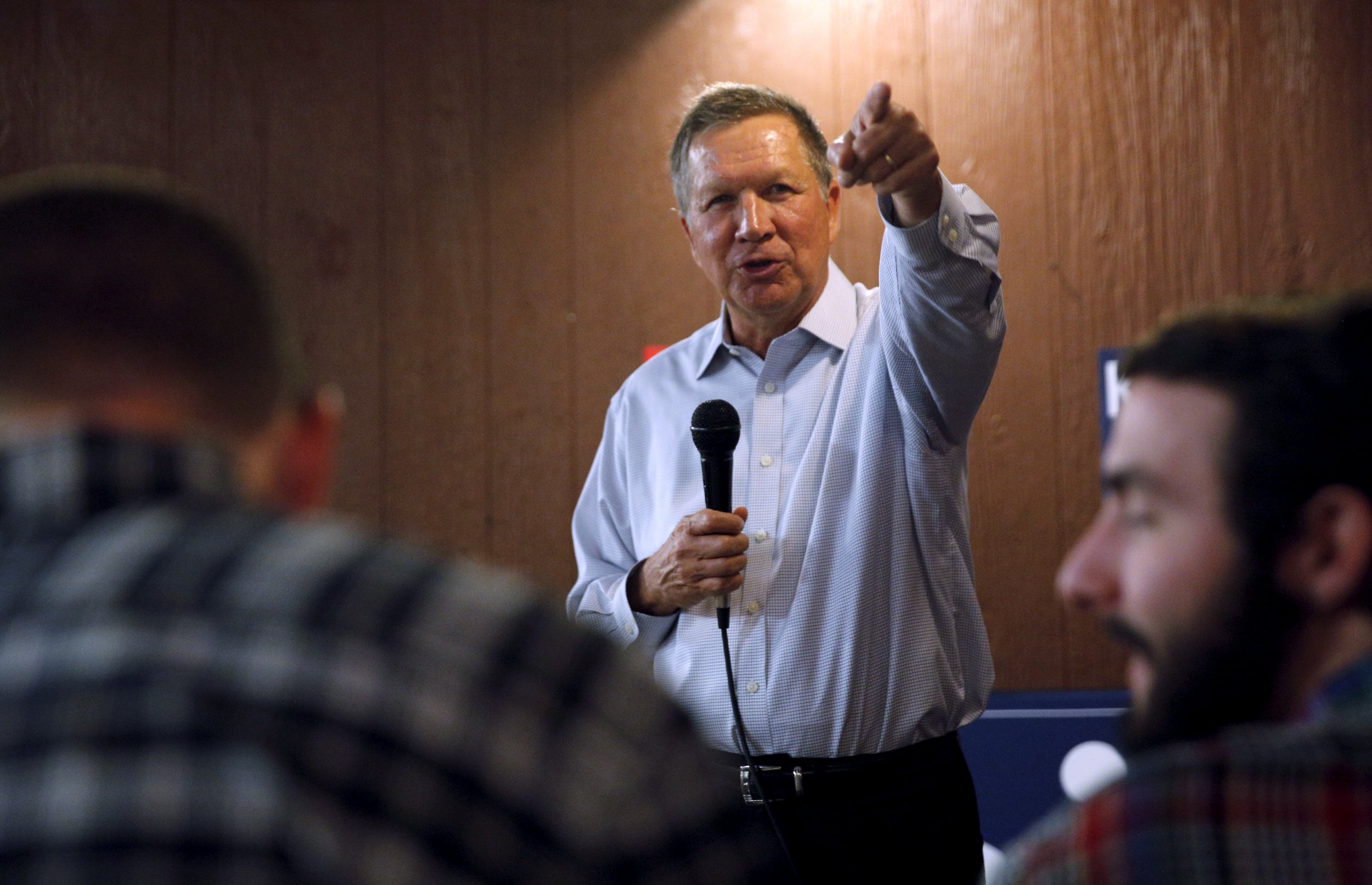 Ohio Governor John Kasich has landed an unusual spot in a new poll out of the early-voting state of New Hampshire: second place in the Republican presidential race.
Kasich hasn't gained national momentum and doesn't get much attention at debates or in the press. But less than three weeks before the Granite State's primary, he tied with Texas Senator Ted Cruz with 15 percent of support from undeclared voters there, according to the WBUR poll released Thursday. The two candidates are 11 points behind front-runner Donald Trump.
Undeclared, or independent, voters represent about 44 percent of New Hampshire's voters, which is more than either political party. They play a crucial role in picking the winners.
As for the Democratic race, the independent voters said they preferred Vermont Senator Bernie Sanders, according to the poll. The liberal firebrand received the highest favorable rating—59 percent—of the candidates in both parties among the poll's respondents. Kasich followed with a 40 percent favorability rating.
Still, 41 percent of the undeclared voters either refused to answer or said they didn't know which primary they will vote in.
WBUR is a National Public Radio station in the Boston area. The poll was conducted between January 16 and 19 among 436 likely independent voters in New Hampshire.
In the early-nominating state of Iowa, Trump and Cruz are neck-and-neck in other polls ahead of the February 1 caucuses. The tightening race comes as Trump earned the support of 2008 Republican vice presidential nominee Sarah Palin earlier this week, and Cruz has been scrutinized for his opposition to federal ethanol regulations.