Who is John Ramirez? Texas Man to be Executed Touched 'America's Soul'
A Texas death row inmate whose case clarified the role of spiritual advisers in death chambers nationwide is set to be executed on Wednesday.
John Henry Ramirez, 38, was sentenced to death for the 2004 killing of 46-year-old Pablo Castro, a convenience store clerk, in Corpus Christi.
Prosecutors said Castro was taking the trash out from the store when Ramirez stabbed him 29 times and robbed him of $1.25.
Ramirez's execution was delayed last year after he argued that the state was violating his religious freedom by not letting his pastor lay hands on him at the time of his lethal injection.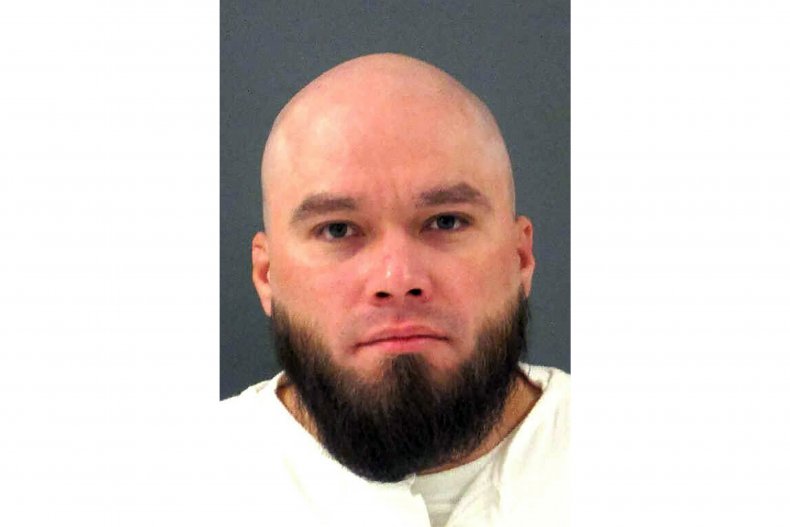 Lower courts upheld the decision by Texas officials.
But in March, the U.S. Supreme Court sided with Ramirez, ruling that states must accommodate death row inmates who want to have their faith leaders pray and touch them during their executions.
And in April, his case took another turn when Nueces County District Attorney Mark Gonzalez asked a judge to withdraw the death warrant and delay the execution. Gonzalez said it had been requested by mistake and that he considers the death penalty "unethical."
In June, a judge declined Gonzalez' request to withdraw Wednesday's execution date. The Texas Court of Criminal Appeals declined to even consider the request last month.
"Mr. Ramirez's religious liberties case in the Supreme Court touched some small part of America's soul," Seth Kretzer, Ramirez's attorney, told Newsweek.
"The most conservative regional Court of Appeals in America was reversed 8-1 by the most conservative Supreme Court in American history.
"While perhaps D.A. Gonzalez should have more quickly informed his staff as to his position that capital punishment is unethical, a new day is dawning in America where elected district attorneys can stand up to execution errors extrapolated from a prior generation."
According to the Associated Press, Kretzer said Ramirez's pastor, Dana Moore, will be able to hold a Bible in the death chamber, which hadn't been allowed before.
Ramirez has exhausted all possible appeals and no final request to the Supreme Court is planned, Kretzer added.
"The Texas Department of Criminal Justice has met with Ramirez and his spiritual advisor. We will make the appropriate accommodations based upon his request," Robert Hurst, a spokesperson for the Texas Department of Criminal Justice, told Newsweek.
It comes after the Texas Board of Pardons and Paroles on Monday unanimously declined to commute Ramirez's death sentence.
If Ramirez's execution goes ahead, he will be the third inmate executed in Texas this year and the 11th in the entire U.S. in 2022. Texas executed Carl Buntion in April and Kosoul Chanthakoummane in August.
Nueces County District Attorney Mark Gonzalez has been contacted for comment.
Update 10/5/22, 9:55 a.m. ET: This article was updated with a comment from the Texas Department of Criminal Justice.