Depp Rep Accuses Heard of 'Reimagining' Case in Savannah Guthrie Interview
A spokesperson for Johnny Depp has accused ex-wife Amber Heard of "reimagining" the details surrounding their defamation trial in a bombshell TV interview.
Depp, 59, was recently locked in a six-week court battle with Heard, 36, after suing her for $50 million over an op-ed she had penned for The Washington Post, in which she said that she was a domestic abuse survivor.
While Depp was not named in the article, his lawyers argued that it was obvious she was referring to the Pirates of the Caribbean star, who has continually denied his ex-wife's allegations of violent attacks during their ill-fated relationship.
On June 1, the jury found Heard's claim to be false and defamatory, awarding Depp $10 million in compensatory damages and $5 million in punitive damages. The judge adjusted this to $350,000, as Virginia law limits punitive damages.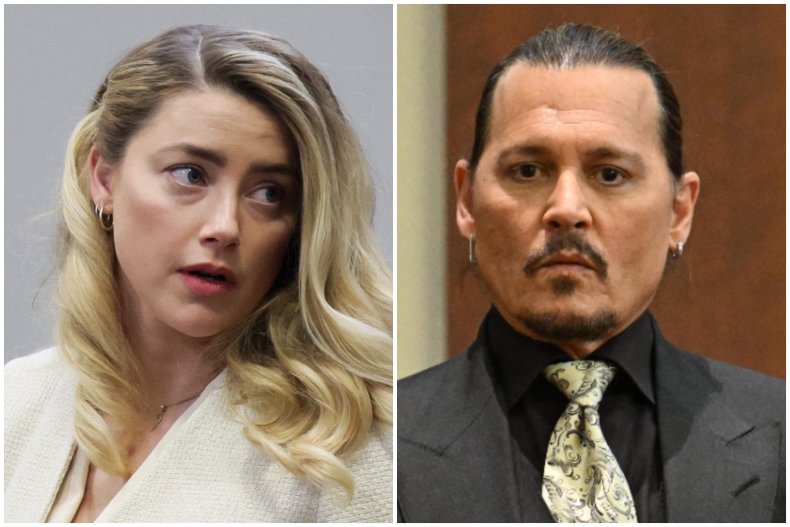 Heard, who had countersued for $100 million, was awarded $2 million by the jury, which found that Depp's former attorney, Adam Waldman, had made defamatory comments about the actress.
After facing an onslaught of criticism on social media and losing in court, Heard sat down with Today's Savannah Guthrie for an interview that is set to air as a Dateline NBC primetime special on Friday night.
Despite the jury's ruling, Heard has doubled down on her allegations against Depp, insisting that all of her claims were true, as well as suggesting that the jurors came to their conclusion because her ex-husband is a "fantastic actor."
A spokesperson for Depp, who has been touring in Europe with Jeff Beck since before the verdict was delivered, has now addressed the interview in a new statement.
"It's unfortunate that while Johnny is looking to move forward with his life, the defendant and her team are back to repeating, reimagining and re-litigating matters that have already been decided by the Court and a verdict that was unanimously and unequivocally decided by a jury in Johnny's favor," the statement reads.
A spokesperson for Heard told Newsweek: "If Mr. Depp or his team have a problem with this, we recommend that Johnny himself sit down with Savannah Guthrie for an hour and answer all her questions."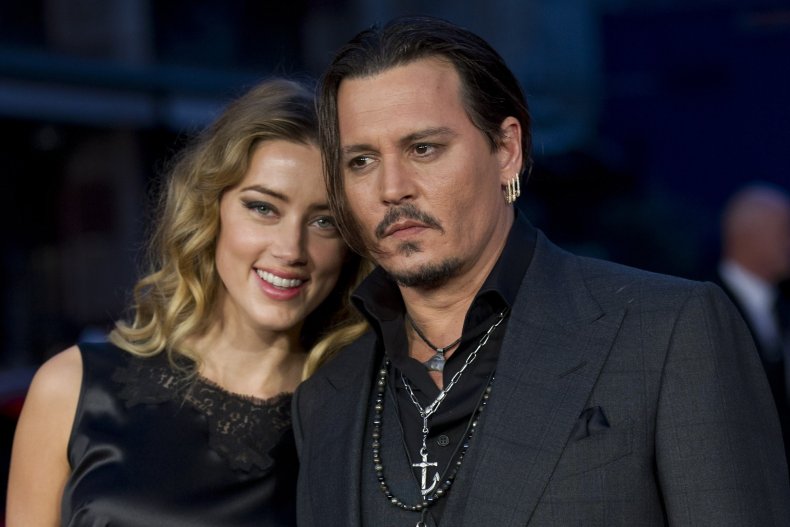 Heard told Guthrie that the judgment going largely in Depp's favor was inevitable, given his celebrity status and selection of purportedly random witnesses.
In the interview, previews of which had been shared throughout the week, Guthrie said: "The jury looked at the evidence you presented, they listened to your testimony and they did not believe you. They thought you were lying."
Responding, Heard said of the jurors: "How could they make a judgment? How could they not come to that conclusion?
"They had sat in those seats and heard over three weeks of nonstop, relentless testimony from paid employees and towards the end of trial, randos, as I say."
Heard added of the jury's verdict: "I don't blame them. I actually understand. He's a beloved character and people feel they know him. He's a fantastic actor."
The Texas native also addressed the social media backlash that she had faced throughout the duration of the trial.
"I don't care what one thinks about me or what judgments you want to make about what happened in the privacy of my own home, in my marriage, behind closed doors," she told Guthrie. "I don't presume the average person should know those things. And so I don't take it personally.
"But even somebody who is sure I'm deserving of all this hate and vitriol, even if you think that I'm lying, you still couldn't look me in the eye and tell me that you think on social media there's been a fair representation. You cannot tell me that you think that this has been fair," she said.
Asked if she was "nervous" about what she can say in future following the trial, Heard responded: "Of course. I took for granted what I assumed was my right to speak.
"I'm scared that no matter what I do, no matter what I say, or how I say it—every step that I take will present another opportunity for this sort of silencing, which is what, I guess, a defamation lawsuit is meant to do. It's meant to take your voice."
Update 06/17/22, 9:10 a.m. ET: This article was updated to include a statement from Heard's spokesperson.