Johnny Depp Trial: Lady Gaga's Ex-Fiance Explains Heard's Elon Musk Tryst
The Johnny Depp-Amber Heard trial is continuing this week in Fairfax, Virginia and has seen a flurry of new witnesses called to the stand.
One such witness included Lady Gaga's ex-fiancé Christian Carino who testified about Heard's alleged relationship with billionaire Elon Musk.
The Pirates of the Caribbean actor, 58, is suing his ex-wife Heard, 36, for $50 million over an op-ed she wrote in 2018, claiming it damaged his career. While Aquaman star Heard is countersuing for $100 million for nuisance.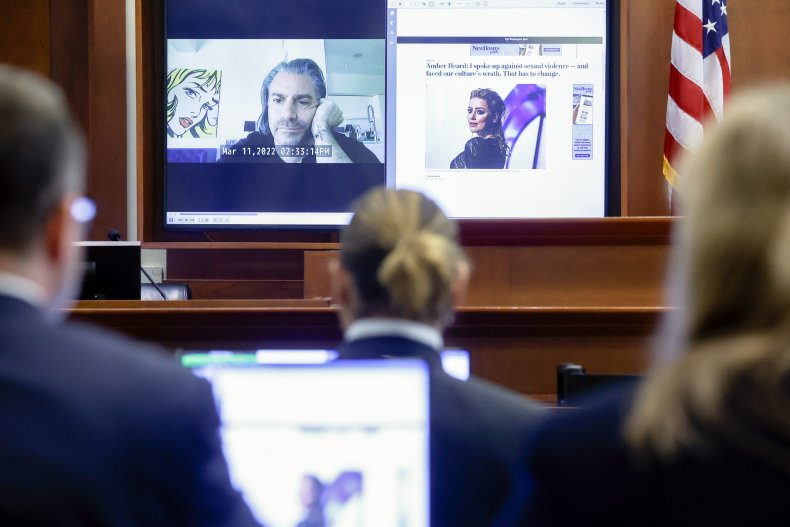 Carino, a talent agent who represented Depp in 2016, said he was speaking in his deposition about celebrities involved in the former couple's relationship and testified that Heard dated Musk while trying to reconcile with Depp that same year.
Text messages between Carino and Heard from 2017 were referenced, when Heard shared she was sad while going through a breakup and hated when things "went public." Carino believes she was referring to Musk.
Heard's apparent relationship with the Tesla car and SpaceX aerospace company owner took place two months after she had made allegations of domestic violence against Depp.
"You told me a thousand times you were just filling space," Carino texted Heard about Musk in 2017. "You weren't in love with him."
"I'm saying, why would you be sad if you weren't in love with him to begin with?" he continued.
Heard responded: "I know, but I wanted time to grieve and recover in my own time."
While seeking Carino's advice on her split with Depp, Heard texted: "God, I miss him."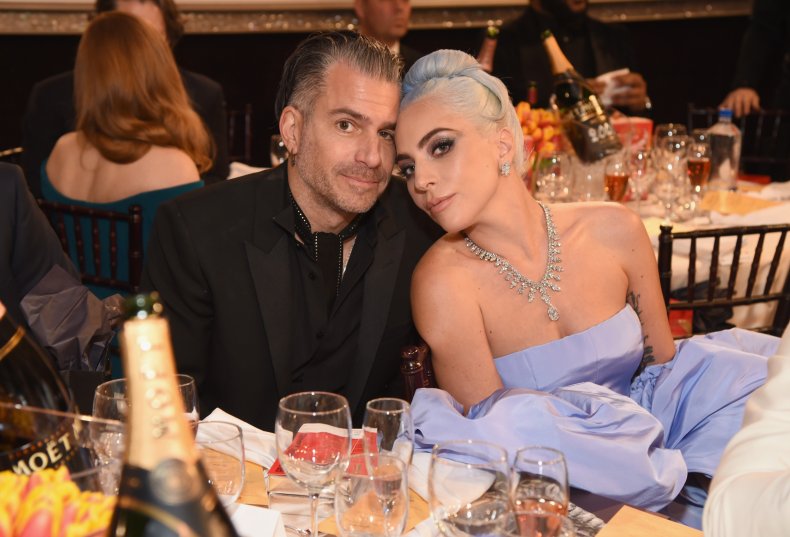 In another exchange, Heard messaged Carino: "I hate it that yet again a man lets me fall on the spikes by myself."
To which Carino responded: "If you don't like your personal life being in the press, don't date famous men. You could stop that if you stop dating uber-famous people."
Carino also testified that he never saw Depp being abusive towards Heard or saw any injuries on her. The agent said that her allegations against Depp had a negative impact on his career.
"My opinion is that Amber's accusations would have had the most dramatic impact on his off-screen reputation. I'm not talking about any one specific accusation," he said.
Musk himself is one of a number of celebrities expected to take to the stand in this trial, along with actors James Franco, Paul Bettany and Ellen Barkin.
Another standout witness from this week's proceedings was a former doorman from Heard and Depp's Los Angeles penthouse they shared.
Alejandro Romero gave bizarre testimony on Wednesday that made Depp burst out laughing in the courtroom and subsequently went viral on social media.