Jordan: Car Bomb Attack Kills Six Security Forces on Syria Border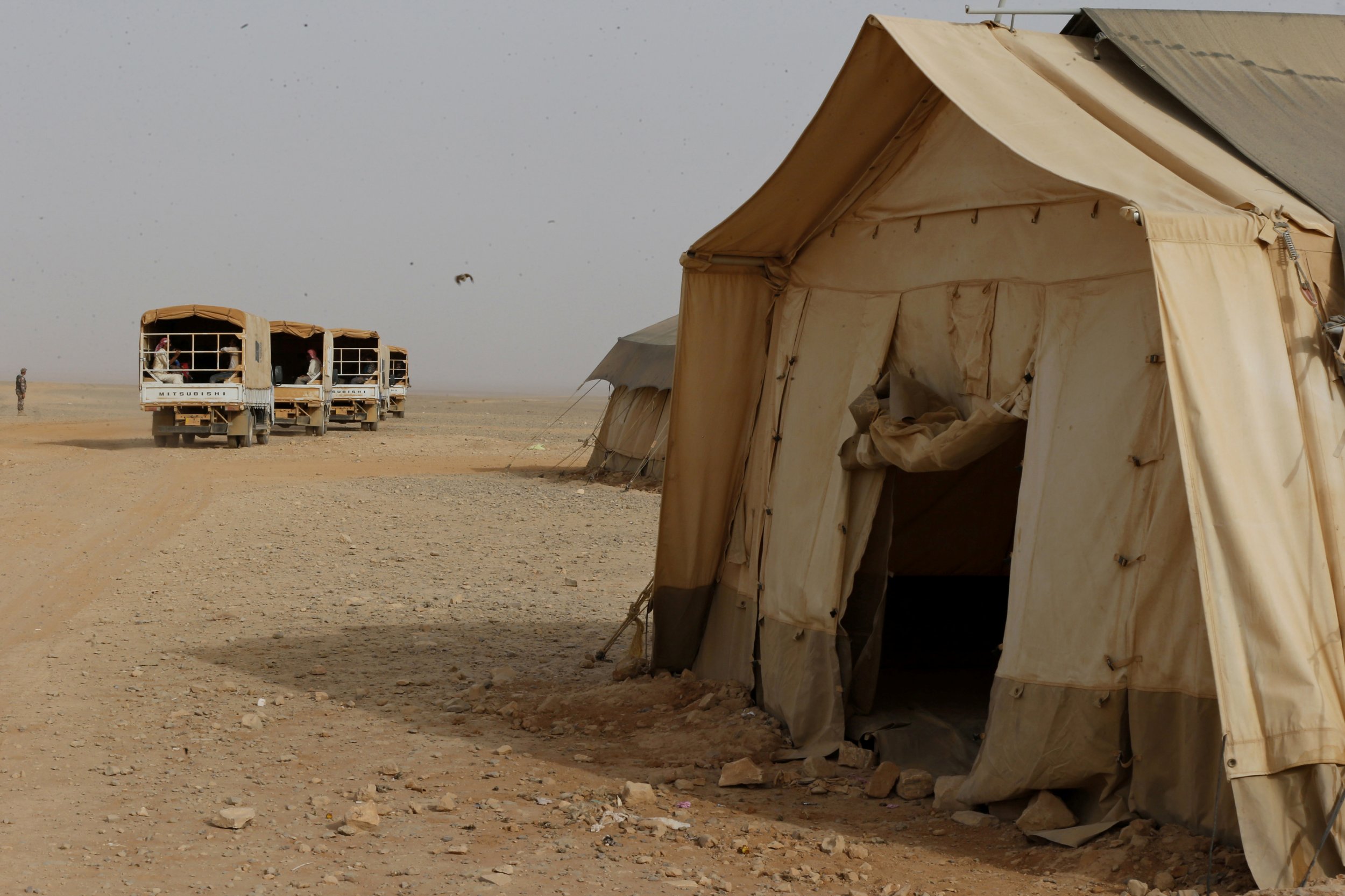 A car bomb killed at least six members of Jordan's security forces after exploding near a military post on the border with Syria on Tuesday as the kingdom continues to battle instability on its eastern border.
The device detonated outside a Syrian refugee camp in Rukban on the Syrian border in northeast Jordan. The location is a few miles from where the borders of Jordan, Iraq and Syria converge. The blast killed four border personnel, one member of the security services and a civil defense guard, the military said in a statement.
"Six soldiers have been martyred and 14 others were wounded in the terrorist attack," a military official told AFP news agency.
No group has claimed responsibility for the attack but the Islamic State militant group (ISIS) has named Jordan as a target because of its involvement in the U.S.-led coalition campaign against its fighters in Iraq and Syria. The group captured a Jordanian pilot in 2015, subsequently releasing a video of his death by immolation.
Jordan has conducted a series of raids over the past year to root out ISIS militants inside the country who planned to carry out attacks on civilian and military sites on Jordanian territory.
The U.S. embassy to Jordan released a statement condemning the attack, adding that it would continue to give its full support to the Jordanian military.
Jordan has sealed its border with Syria in a bid to stop the instability in Syria spilling over into its territory. It has prevented tens of thousands of Syrians, many of them minors, women and the elderly, fleeing the five-year conflict, holding them at its border in remote desert camps. The camp in Rukban holds 70,000 people.
Many have been screened for extremist links over fears that some jihadis may be posing as refugees to commit attacks inside the kingdom and only a few refugees are permitted into the country each day.