Manchester United: Jose Mourinho In Dramatic Transfer U-Turn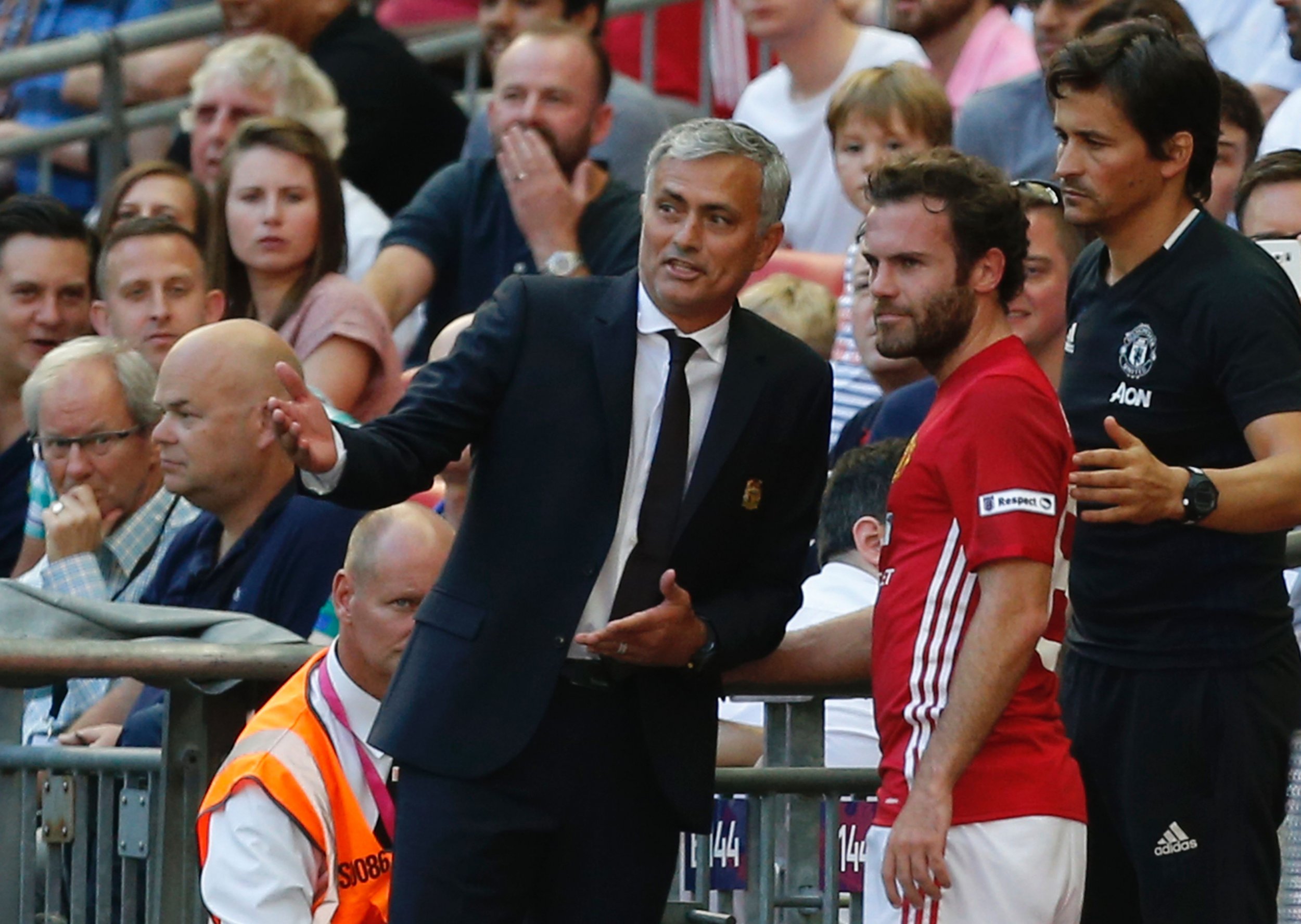 All summer long, it has looked as if Juan Mata would be departing Manchester United before the end of the transfer window.
Not only did Mata have a troubled relationship with Mourinho at Chelsea—the Portuguese sold him to United in the January transfer window of 2014, during the ill-fated reign of David Moyes—but Mourinho's treatment of Mata since he became United manager has hardly given cause for confidence.
During the FA Community Shield victory over Leicester City at Wembley on Sunday, Mourinho brought Mata on as a substitute and then took him off again after just half an hour for Henrikh Mkhitaryan.
Mourinho said in his post-match press conference that Leicester's policy of pumping long balls into the box towards the end of the game had forced him to make the unusual move of substituting a substitute. But it was more fuel to add to the fire that suggests Mourinho does not like Mata.
However, in a major reversal of fortunes, Sky Sports has now reported that Mata, 28, is expected to stay at United beyond this summer.
If Mata remains, he is likely to play a somewhat minor role—Mourinho's preferred formation will make room for just one creative midfielder, and that is likely to be captain Wayne Rooney.
But given the money United spent on Mata a little more than two years ago, upwards of £37 million ($48.4 million), taking a loss on a man who could still play a valuable squad role is not sensible. Look for Mata to stick around at Old Trafford, before moving on in January.