Manchester United: How Jose Mourinho Can Solve Old Trafford 'Crisis'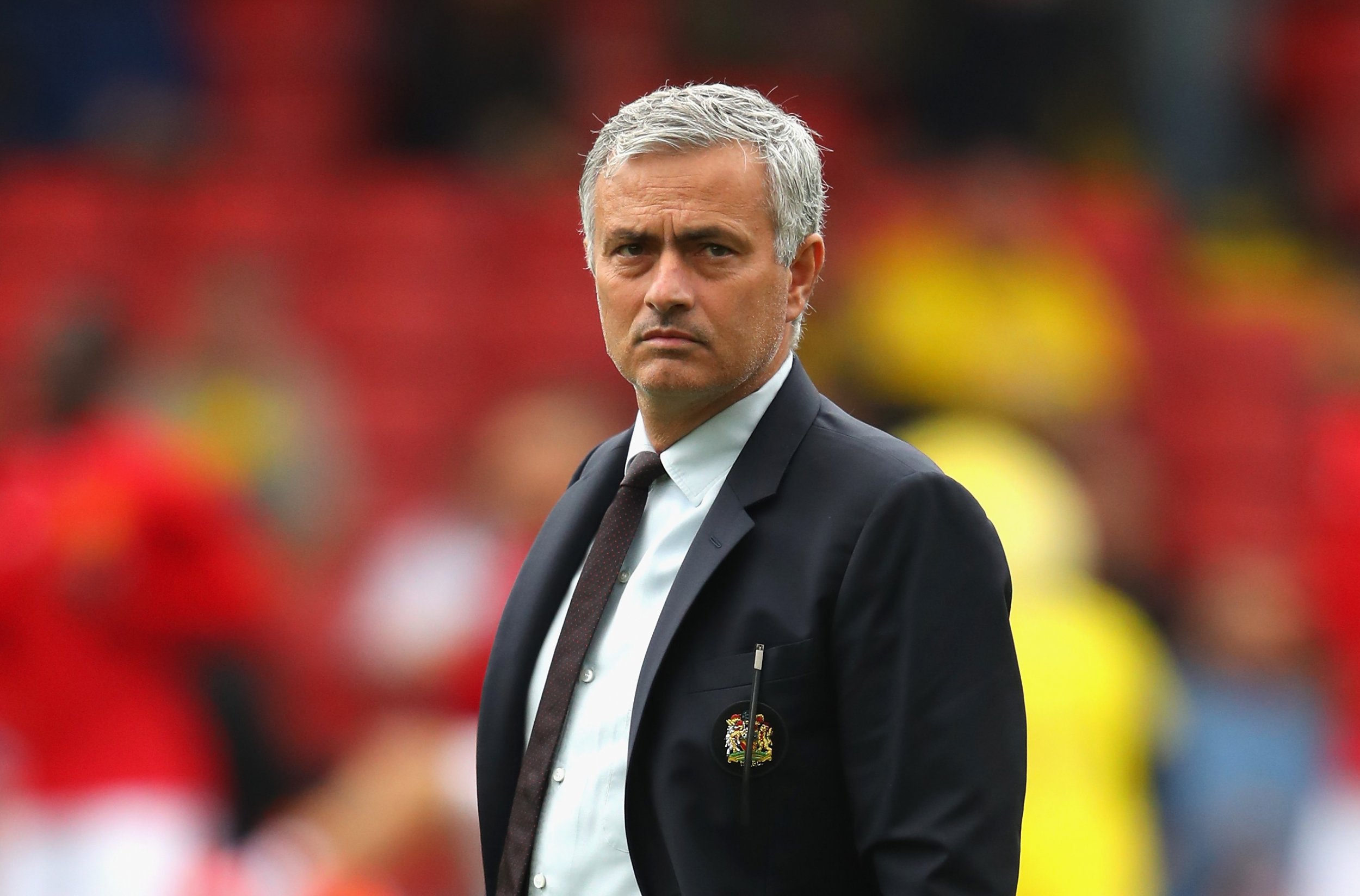 After a perfect start to the season, Manchester United has hit the buffers, creating the first real test of Jose Mourinho's leadership.
Three defeats in a row, in the space of a week, including two in the English Premier League, have left United off the pace of its title rival Manchester City.
How can Mourinho turn United's situation, which Marouane Fellaini has called a "mini crisis," around? Newsweek analyses his biggest problems.
Wayne Rooney's place in the team
The pervading feeling is that Rooney will remain an unsolvable Rubik's Cube for Mourinho as long as he remains in the first team.
Against Watford, the Red Devils' captain was deployed on the right-hand side of a diamond in midfield, in apparent contravention of Mourinho's formation plans before the season began, that England's record goalscorer would play as a striker or a creative number 10.
There is a video gaining traction on Twitter showing every one of Rooney's misplaced passes and poor crosses from the Watford defeat, and while that is hardly going to give a balanced view of his performance, the inescapable fact remains that Rooney's clumsiness in possession holds up United's attacks.
BBC pundits Danny Murphy and Trevor Sinclair appeared on Match of the Day 2 on Sunday evening, both supporting the theory of Rooney dropping back into defensive midfield. But he was equally unimpressive when deployed in a deeper role for England against Slovakia in Trnava two weeks ago.
Mourinho is facing the same dilemma each of his predecessors encountered: a captain on a huge contract, no longer worth a place in the side on quality alone or certain of his best position. United was turgid last week against Feyenoord without Rooney, but there must come a tipping point soon where Mourinho benches the 30-year-old to test out the Rooney-less experiment long term.
A chronic lack of pace
This is, unfortunately, tied to Rooney as well but only tangentially. When United plays Zlatan Ibrahimovic as a lone striker, as it has done throughout the season so far, the system needs a quick player in behind the Swede, to run alongside and past him. Ibrahimovic has been excellent, perhaps even better than expected so far for United but he was found wanting, painfully, for pace in the first-half when a Watford mistake let him through on goal but fluffed the chance.
With Ibrahimovic, Rooney and Fellaini in the same team, the spine of United's side is too slow. The one moment of inspiration, that produced a goal, saw Ibrahimovic drop deep and teenager Marcus Rashford run beyond him to collect a one-two before bundling home. No coincidence, perhaps.
Mourinho could keep Rashford out on the left or right — he alternated during the Watford game, moving out left after Martial's injury — and give summer signing Henrikh Mkhitaryan, a nimble, fast player, an extended run in the space behind Ibrahimovic. That would, again, call Rooney's place in the team into question. Unless Rashford is participating in the attacking moves, though, United looks leaden-footed going forward. It was evident against Watford and it is unlikely to change unless Mourinho shifts his playing cards around.
The Pogba Conundrum
The ongoing mystery over Pogba's role reflects negatively on Mourinho and the composition of United's squad, but also raises questions over the player himself.
Pogba was excellent on his debut against Southampton, playing in a two-man midfield. Thereafter, he seemed to have gradually regressed, as the clamor for Mourinho to play him further forward, or on the left of midfield as he did for Juventus, have grown louder.
It seems legitimate to ask, if not quite yet then in the near future, why a £89 million world record signing cannot make the position on the pitch work for him, rather than the other way around.
Perhaps it is because Pogba's style is so tricky to work out. He does not dictate the pace of games, in the manner of a Bastian Schweinsteiger, cast out into the cold under Mourinho. His effectiveness at winning possession back is limited. And despite his dribbling ability, he can appear cumbersome in tight spaces.
He is a player of explosive moments — like the one against Watford where he crunched the bar, with goalkeeper Heurelho Gomes left helpless — on a good day, four or five per game, with one or two leading to goals. And to produce those, he needs a very deliberate team structure so he does not waste energy in United's defensive third. In other words, the team must be built around Pogba. Some would suggest that is exactly what should happen when you have just paid a world record fee. Others might suggest said world record fee should buy a player capable of taking games over without having everything neatly ordered for him. While Pogba remains a subject for debate, United's style will stay unsettled and inconsistent.
Mourinho and his mojo
Following victory in the FA Community Shield against Leicester City on August 7 Mourinho could hardly have been more gregarious with the media, laughing and joking with reporters in the post-match press conference and even pointing out, in good humor, one writer who he thought might have been asleep.
Six weeks on, he cut a somber, moody figure in the press room at Vicarage Road, following United's comprehensive defeat on Sunday. There was the expectation that the challenge of a new club, one of the world's biggest, would reinvigorate Mourinho after last season's dramatic struggles with Chelsea.
That appeared to be the case in August and early September, but United's form has grown chillier with the end of the heatwave. Mourinho calmly suggested that he had known all along that his players had flaws — less considered, perhaps, was pinning the blame for Watford's second, and winning, goal on left-back Luke Shaw who continues to feel his way back after last autumn's serious leg break. Replays suggested Rooney, who completely failed to track the run of Etienne Capoue, was just as culpable.
Mourinho's mien will not be improved as he looks across Manchester to see Pep Guardiola's City striding off into the distance. It is ridiculously early, far too soon, to suggest United is in a real crisis — more like the mini one Marouane Fellaini has suggested. Against the Premier League's vibrant influx of foreign coaches, though, including Guardiola, Jurgen Klopp and Antonio Conte, he might have started to look a little worn around the edges.